Returning the Atlantic Forest to its wild roots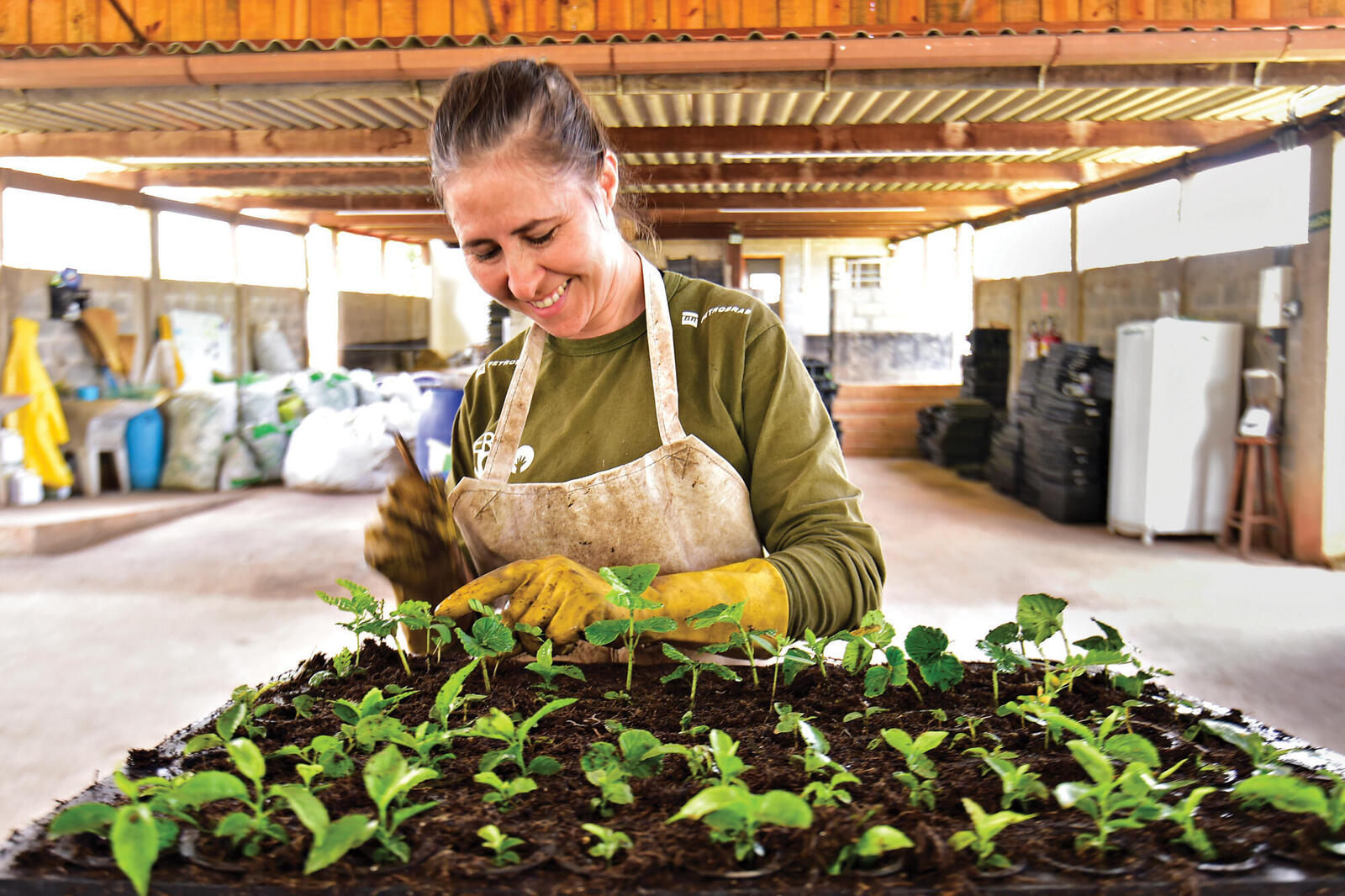 ATLANTIC FOREST :: BRAZIL
Bernadete Santos carefully presses the last seedling into the soil, then stands back and observes the effect: Her tray holds the start of a small forest in progress. These seedlings, she knows, will require a couple more years of nurturing before they're ready for planting. Others at the tree nursery will be ready during the next rainy season.
"Each species needs individualized care," says Ana Paula Balderi, Santos's colleague at the Copaíba restoration organization. The women are cultivating native species that will soon be planted in the Mogi Guaçu River basin, part of an ambitious project by WWF and International Paper (IP) to restore 250 acres of Brazil's Atlantic Forest, which has faced hundreds of years of deforestation and degradation. Today, less than 12% of the original forest remains.
When it's time for planting, the seedlings—divided into "recovery" and "diversity" species—are purposefully interspersed to resemble a wild forest. Recovery species grow quickly, creating a shade canopy that allows light-sensitive species to thrive. Other species propagate as seed-dispersing animals visit regenerating areas. This mix makes a forest more resilient to pests, disease, and extreme weather, and supports a wider variety of wildlife.
For the IP project, Copaíba has worked with local landowners to plant thousands of seedlings since 2019 under the Atlantic Forest Restoration Pact, which aims to restore 37 million acres by 2050. Now, HP is partnering with WWF to build on this progress. HP will restore up to 250 additional acres in the same region, plus nearly 1,000 more in other areas of the forest. Together, these efforts will expand native habitats, create important wildlife corridors between forest fragments, protect vital water resources, and make the landscape more resilient to the impacts of climate change.
Explore More
About

World Wildlife magazine provides an inspiring, in-depth look at the connections between animals, people and our planet. Published quarterly by WWF, the magazine helps make you a part of our efforts to solve some of the most pressing issues facing the natural world.