WWF Board member Vince Pérez on making time for what matters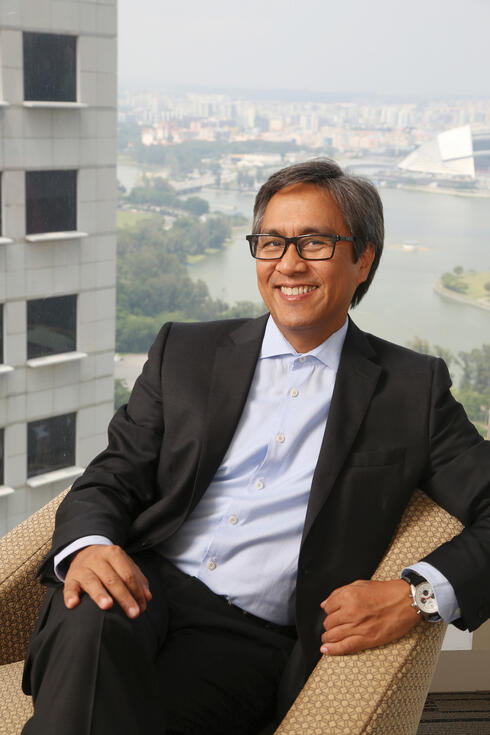 When Vince Pérez was about to turn 10, he asked for a seemingly impossible birthday present: an extra hour in the day. His bus ride between home and school took 90 minutes each way, and he thought that time could be better spent. "Time is all we have," he says. "How we spend our time is how we define ourselves."
One Saturday, his parents picked him and his siblings up from playing with friends and drove them home—but not to their old apartment. They went to a new house, in the middle of metropolitan Manila, that was just a five-minute walk from school. Pérez had been given the gift of time.
Now, on his walk to school, he started noticing things. Specifically, he saw that the creek he passed every day was polluted, full of trash and detergent runoff from local water sources. "So, I wrote to the village council, proposing a creek cleanup," he says. "Nothing came from it, but one of the council members told me they were impressed that somebody my age would do something like that. That's how my love for nature began."
Love for nature has been a constant theme in Pérez's life—along with efficient use of time. Any obligation he accepts must fit into one of three buckets: environment, energy, or friends and family, including his wife, Maria, and daughter, Siena. "This is how I organize my life," he says.
Pérez's first interaction with WWF came in 1990 in New York, where he was a partner at Lazard Frères investment bank and head of its Emerging Markets group. He received a cold call from WWF-US regarding debt-for-nature swaps, a relatively new financial instrument designed to protect nature in developing countries while relieving national debt. After Pérez helped facilitate several swaps for WWF, he joined WWF's National Council. Several years later, after a move to Singapore for work, he helped start WWF-Philippines.

In 2001, when Pérez's former economics professor Gloria Macapagal Arroyo was elected president of the Philippines, he took a break from his investment banking work and his work with WWF, and accepted her invitation to serve as secretary of energy. Just a few months later came the tragedy of 9/11. "All of a sudden, energy security became synonymous with national security," Pérez says. He determined that it was important for the Philippines to focus on domestic and renewable energy sources, and was the architect of a massive national renewable energy framework that was signed into law.
"Time is all we have. How we spend our time is how we define ourselves."

Vince Pérez WWF
After his four-year stint in government and a brief fellowship at Yale University, Pérez returned to WWF-Philippines to chair its board of directors. He was also elected to the WWF-International board, with a mandate to help increase representation of the Asia-Pacific region in the WWF Network. He has worked tirelessly to support that goal.
Pérez joined the WWF-China board in 2017 and the WWF-US board in 2018. He is helping with strategies for increasing environmental philanthropy in Asia, among other contributions. "There isn't an ingrained history of giving in Asia the way there is in the United States," he says. "But the money is here, and so is the desire to make a difference." He cites Bhutan for Life—a $118 million fund to permanently protect Bhutan's protected areas, coordinated by WWF, the government of Bhutan, and other partners—as evidence that the region is ready to embrace large-scale conservation philanthropy.
Pérez guards his time fiercely, and he spends it wisely, whether he's promoting renewable energy or protecting marine biodiversity. When he commits to something—a cause, a person, an organization—he is all in. "WWF has changed my life," he says. "I hope it will continue to be a big part of my life long into the future."
Explore More
About

World Wildlife magazine provides an inspiring, in-depth look at the connections between animals, people and our planet. Published quarterly by WWF, the magazine helps make you a part of our efforts to solve some of the most pressing issues facing the natural world.