Amazon Protections Take Flight
Evolving efforts to save the world's largest rain forest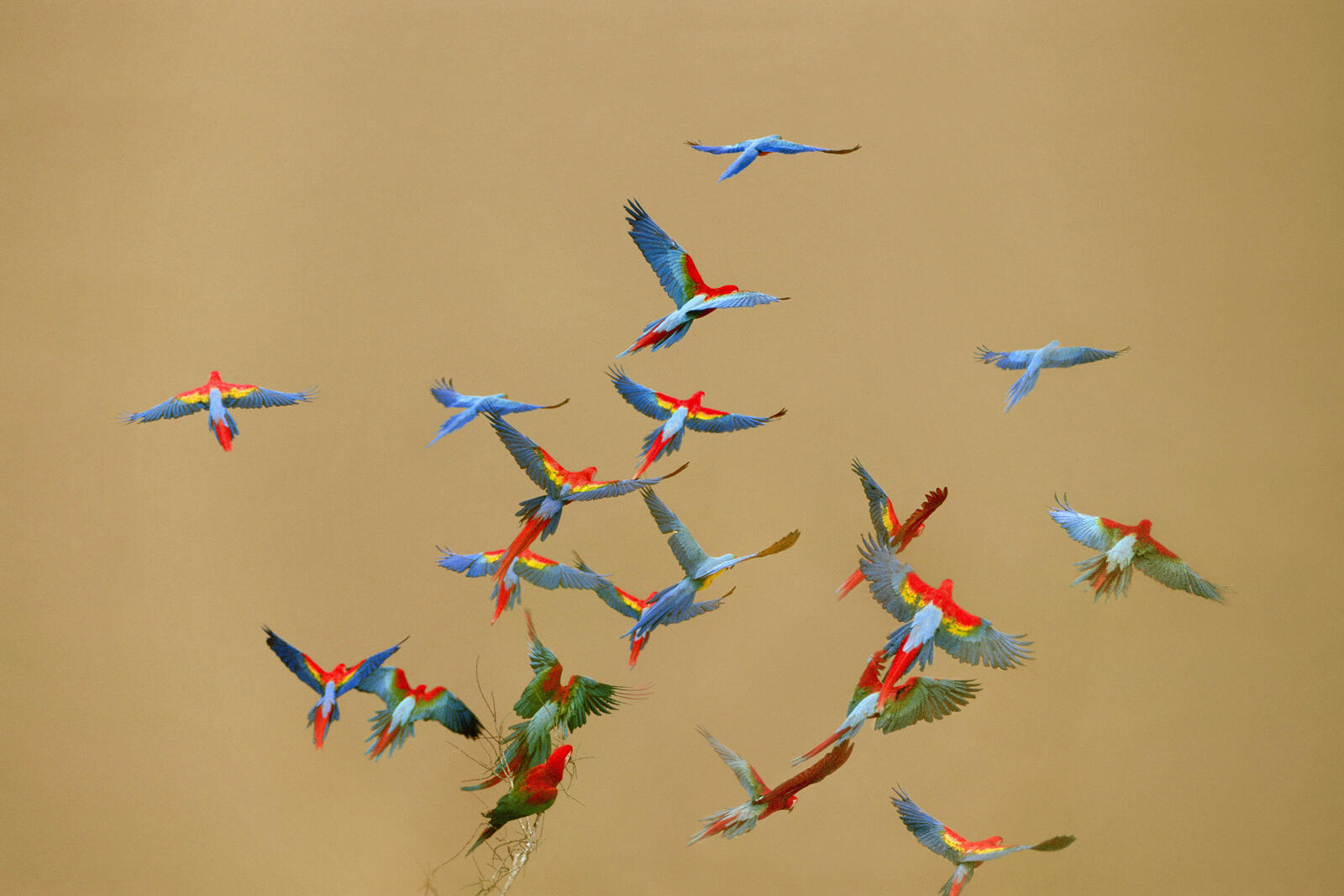 In the plumage of many macaws, color isn't a static element: it's a process. Tiny structures in every feather catch some light wavelengths and reflect others. Pigments in the feathers interact with that reflected light, producing a number of the brilliant hues that characterize the 17 living species of macaw.

These birds, alongside millions of other plants and animals, inhabit the Amazon—a 1.4 billion-acre region that holds half of the world's remaining tropical forests and more than 4,000 miles of coiling rivers. The Amazon is also home to more than 30 million people who depend on its incredible natural resources to survive.

Like the colors that make macaws so memorable, the conservation of those resources is a dynamic process. For more than a decade, WWF has been working to protect the Amazon through the Amazon Region Protected Areas (ARPA) program, a massive undertaking that has already safeguarded 128 million acres in Brazil. WWF, along with our local, national and global partners, plans to raise that total to 150 million acres and ensure that those areas are secured forever—a win that will protect an area approximately as large as California and Nebraska combined.
Explore More
About

World Wildlife magazine provides an inspiring, in-depth look at the connections between animals, people and our planet. Published quarterly by WWF, the magazine helps make you a part of our efforts to solve some of the most pressing issues facing the natural world.