Editor's Note: The Speed of Change
Our rapidly moving world and when it's ok to slow down
Issue: Spring 2014
Author: Alex MacLennan
About Us
President and CEO Carter Roberts
EDITORIAL
Editorial Director: Alex MacLennan
Managing Editor: Sarah Forrest
Senior Editor: Alice Taylor
Writer and Editorial Coordinator: Sarah Wade
Consulting Editor, Digital: Maura McCarthy
Editorial Coordinator, Digital: Alison Bryant
Contributing Editors: Jennifer Hanna, Jeff Muller, Elissa Leibowitz Poma
Contributing Writers: Molly Edmonds, Rachel Murchison, Adrea Piazza
ART
Art Direction and Design: Pentagram
Consulting Art Directors: Betty McLaughlin Meyer, Sharon Roberts
PRODUCTION
Lee Freedman, Mick Jones
As I write this, I've just watched another year blink past, and I continue to be staggered by how fast our world moves. A little more than a year ago, our Stop Wildlife Crime campaign had just launched; today we've reached significant milestones that include a commitment to ban the Thai ivory trade, the destruction of six tons of illegal ivory in the US, and serious momentum toward a national strategy to combat wildlife crime. A year ago, this magazine didn't exist.

Sometimes this blistering pace keeps us from connecting to the world around us. But, as evidenced in this issue, the ability to move at high speed can help us effect positive change in a big way. That pace is evident in our race to protect tigers in Nepal and India, in the fast-changing landscapes of Myanmar and the Mesoamerican Reef, and in the speed with which you can make a difference by joining our "Renewable. It's Doable." climate campaign.

I'm also amazed by how quickly you responded to the launch of this magazine. Via letters to the editor (keep them coming!), emails, Facebook posts and retweets, we heard loud and clear—and instantly—that you were ready for World Wildlife.

So please take a deep breath with us and explore. Learn. Now is a perfect time to slow down and enjoy.
Thank you,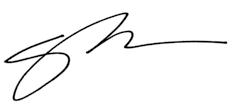 Alex MacLennan
Explore More
About

World Wildlife magazine provides an inspiring, in-depth look at the connections between animals, people and our planet. Published quarterly by WWF, the magazine helps make you a part of our efforts to solve some of the most pressing issues facing the natural world.