Google's Urs Hölzle on Why Failure Should Always Be an Option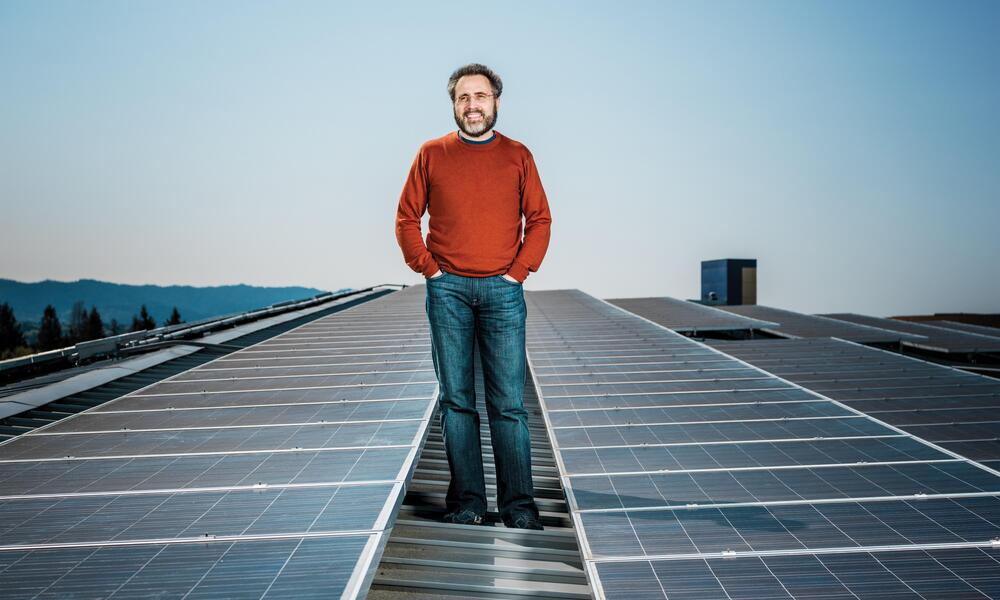 The 2004 letter written to accompany Google's initial public offering began this way: "Google is not a conventional company. We do not intend to become one."
So it's probably no surprise that Urs Hölzle, Google's senior vice president for technical infrastructure and a member of WWF's Board since 2009, has a preference for unconventional approaches to conservation.
For example: He thinks environmental organizations aren't trying hard enough to fail.
"Innovation and failure go hand-in-hand," Hölzle says. "The process of rapidly testing ideas that then lead to more ideas—that's innovation. But one of the biggest preconditions for innovation is that you're willing to try things that may not work. You have to be willing to fail."
Failure is probably not the first thing that comes to mind when people think of Google. But Hölzle says the company's culture supports it as a necessary part of the process. "At Google we say that if you don't occasionally fail, you're probably not being ambitious enough."
"…One of the biggest preconditions for innovation is that you're willing to try things that may not work. You have to be willing to fail."

Urs Hölzle
WWF Board Member and Google Senior Vice President for Technical Infrastructure
Ambition—and the innovation it can lead to—are two things we can't have enough of in conservation, where the problems we seek to solve are of such incredible complexity: climate change, deforestation, water scarcity, illegal wildlife trade. "If you only try safe ideas, that's probably not the right approach to solving a big problem," says Hölzle. "And if ever there was a time and a place for not playing it safe, it's now and it's in the face of the ecological threats we're up against."
Hölzle allows that, in general, the nonprofit culture is risk-averse. But he makes the case that some donors do understand failure doesn't have to be a bad thing—they "get the importance of learning through doing."
Hölzle certainly understands that—it's how he built his connection to the land, and to WWF. He grew up in the Jura Mountains near Basel, Switzerland's third-largest city. The nearest forests and creek were just a short walk away, and Hölzle remembers his parents granting him and his older brother free roam over the area. And for several years during his primary school days, Hölzle sold WWF stamps door-to-door in his neighborhood to raise money for wildlife. "Everyone in Switzerland was familiar with WWF," he says.
Years later, when Hölzle's wife, Dr. Geeske Joel, joined WWF's Board, piquing his interest in doing the same, his connection to the organization came full circle.
And while Hölzle believes failure is an integral part of the innovation process, his message is that it's all about balance: "If you always fail at everything you try, well… that's kind of a problem." Because, lessons learned aside, the innovation your ambitions lead to is the real prize.
Among WWF's innovations, he cites the use of remote-controlled planes to aid antipoaching efforts; satellite photography to monitor forest health; and the Natural Capital Project, an initiative to include nature's value in global decision making.
"Innovation is not someone waking up and having that moment—'Eureka, I have found it!'," he says. "It's a combination of failure and luck and a million other things. But to make a difference you have to take some risks along the way."
Explore More
About

World Wildlife magazine provides an inspiring, in-depth look at the connections between animals, people and our planet. Published quarterly by WWF, the magazine helps make you a part of our efforts to solve some of the most pressing issues facing the natural world.