Listen In
WWF is only one voice in a much bigger conversation about our world.
It's hard to see ourselves in challenges or events that feel so far removed, so exotic compared to our daily realities ... However, we are connected to these faraway places and events in ways that firmly bind our futures together.
PHILIPPE COUSTEAU
Environmental activist and WWF National Council member, on the global value of Sumatra's rain forest. CNN, September 13, 2013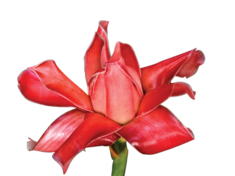 319,
086
people signed WWF and Change.org petitions calling for a halt to plans for oil exploration in Virunga National Park
11,
032
signatures on a WWF World Youth Day pledge asking young people to care for the environment
Unless the killing stops, African forest elephants are expected to be extinct within 10 years. I can't even grasp what a great disaster this is ecologically, but also…to lose [this] magnificent creature…seems like such a rebuke to our own values.
HILLARY RODHAM CLINTON
Former US Secretary of State, on the threat of extinction of African elephants. The Washington Post, September 26, 2013
Shackleton crossed three glaciers. We only had to cross two—the other one is gone.
TIM JARVIS
Environmental scientist and explorer, on The Shackleton Epic, an effort to raise awareness of climate change by reenacting Sir Ernest Shackleton's failed 1916 expedition.
Our electric aggregation deal allows all of our citizens to receive 100% renewable energy. … We are going to continue to lead by example.
MARK MALLORY
Mayor of Cincinnati, Ohio, on the city's recognition as a global finalist in WWF's 2012 Earth Hour City Challenge.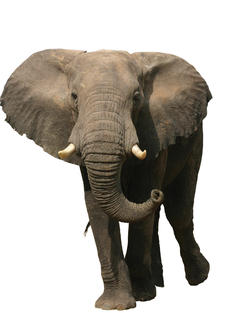 91,
130
people took action through WWF and Causes.com, urging Congress to support a moratorium on US ivory trade
This is an historic moment in Vietnam's efforts to protect our extraordinary biodiversity, and provides powerful evidence of the effectiveness of conservation efforts in critical saola habitat.
DANG DINH NGUYEN
Deputy head of Quang Nam Forest Protection Department and director of Quang Nam's saola habitat on the recent camera trap image rediscovery of the saola, an antelope-like mammal not seen alive since 1998.
The deterrent effect of having trained detector dogs on patrol should not be underestimated. Wildlife smugglers will be aware the dice are now heavily loaded in favor of them being caught.
DR. JIANBIN SHI
Head of TRAFFIC's China Program, on a new canine force trained to sniff out illegal wildlife parts and products in China's Yunnan Province.
Explore More
About

World Wildlife magazine provides an inspiring, in-depth look at the connections between animals, people and our planet. Published quarterly by WWF, the magazine helps make you a part of our efforts to solve some of the most pressing issues facing the natural world.