Can Killing Cane Keep an Iconic River Flowing?
Will the eradication of "giant cane" increase resiliency and improve water security along the Rio Grande?
The Rio Grande, called the Rio Bravo in Mexico, flows through the heart of America's arid Southwest, fueling both amazing biodiversity and growing economies in the US and Mexico. But increased human demands coupled with forecasts of hotter, drier seasons to come threaten its future.
Arundo donax, locally known as "giant cane," compounds those threats. Many parts of the river have become overrun by this highly invasive plant, which catches and holds sediment, preventing accumulated deposits from being naturally flushed when the river runs high. This causes an unnaturally narrow river channel, which offers greatly reduced habitat for native species and undermines natural flood protection for riverside towns.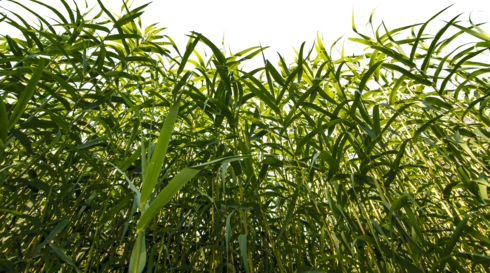 But would eradication of giant cane help foster a river that provides high quality habitat as well as flood protection? We believe it would. To test our theory, WWF, The Coca-Cola Company, the US National Park Service, Comisión Nacional de Áreas Naturales Protegidas, and a mix of partners from both sides of the border have cleared giant cane from about 25 miles of the river's banks over the last three years.
This work has already fostered more natural river conditions, enabling better connections to the river's historic floodplains and improving conditions for communities, both wildlife and human, that depend on a healthy river ecosystem.
Learn more about the Rio Grande
Forming 1,255 miles of the US-Mexican border between El Paso and the Gulf of Mexico, the Rio Grande/Bravo winds its way through the Chihuahuan Desert and serves as the primary source of water for 5.5 million people. Far-ranging wildlife such as bighorn sheep, elk, black bears and mountain lions, as well as numerous native endangered fish, rely on the river and surrounding land for food and shelter.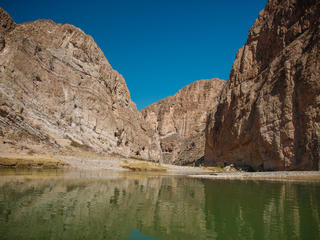 Audra Melton
Explore More
About

World Wildlife magazine provides an inspiring, in-depth look at the connections between animals, people and our planet. Published quarterly by WWF, the magazine helps make you a part of our efforts to solve some of the most pressing issues facing the natural world.