Editor's Note: The Many Voices of Conservation
WWF's mission is to conserve nature and reduce the most pressing threats to the diversity of life on Earth.
WWF'S vision is to build a future in which people live in harmony with nature.
PRESIDENT AND CEO Carter Roberts
EDITORIAL DIRECTOR Alex MacLennan
MANAGING EDITOR Sarah Forrest
EDITORIAL
SENIOR EDITOR Alice Taylor
WRITER AND EDITORIAL COORDINATOR Sarah Wade
CONSULTING EDITOR, DIGITAL Maura McCarthy
EDITORIAL COORDINATOR, DIGITAL Alison Henry
WEB PRODUCERS Isabelle Willson, Ellie Yanagisawa
CONTRIBUTING EDITORS Katy Fenn, Molly M. Ginty,
Jennifer Hanna, Jeff Muller, Tania Segura, Kerry Green Zobor
CONTRIBUTING WRITERS Catherine Blancard, Roger DiSilvestro, Rachel Murchison, Amal Omer, Elissa Leibovitz Poma, Sarah Ruggiero, Jill Schwartz, Linda Sowers
ART
ART DIRECTION AND DESIGN Pentagram
CONSULTING ART DIRECTORS Betty McLaughlin Meyer,
Sharon Roberts
PRODUCTION
DIRECTOR OF PRODUCTION Lee Freedman
VOLUME 3, NUMBER 1
(ISSN 2330-3050)
World Wildlife is published quarterly by World Wildlife Fund, 1250 24th Street, NW, Washington, DC 20037. Annual membership dues begin at $15. Nonprofit postage paid at Washington, DC and additional mailing offices.
in southwestern Vietnam, WWF staff from Hanoi and Ho Chi Minh City join journalists from Phnom Penh, Cambodia, to listen to what fishing families, park rangers and government officials have to say about their lives and the river that delivers so much of what they need.
In Zambia, a game guard tells us what she's doing to keep elephants and humans safely apart. Scientists use DNA extraction to expose what a polar bear's footprint has to say. Corporate leaders share their "aha" moments about how fighting climate change is also a boon for the bottom line. And Africa expert Lisa Steel explains why village wisdom should never be ignored.
Perhaps that's the theme of this issue, and of WWF as a whole: We strive to hear—and to include—voices of conservation from around the world, at every level. We know the importance of asking the right questions and listening for answers from the people who know best.
In that spirit, please watch for our first World Wildlife magazine survey later this year. We need your insights just as we need the voices of those experts in the field.
Thanks. We're listening.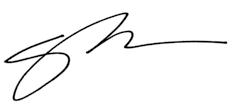 Alex MacLennan
Explore More
About

World Wildlife magazine provides an inspiring, in-depth look at the connections between animals, people and our planet. Published quarterly by WWF, the magazine helps make you a part of our efforts to solve some of the most pressing issues facing the natural world.