Editor's Note: The power of the personal tale
WWF's mission is to conserve nature and reduce the most pressing threats to the diversity of life on Earth. WWF's vision is to build a future in which people live in harmony with nature.
PRESIDENT AND CEO Carter Roberts
editorial director Alex MacLennan
managing editor Sarah Forrest
writer and editorial coordinator Sarah Wade
EDITORIAL
senior editor Alice Taylor
consulting editor, digital Maura McCarthy
editor, digital Alison Henry
web producers Isabelle Willson, Ellie Yanagisawa
contributing editors Katy Fenn, Molly M. Ginty, Jennifer Hanna, Jeff Muller, Tania Segura, Kerry Green Zobor
contributing writers Alex Batka, Helen Belmont, Catherine Blancard, Clay Bolt, Daisy Prado, Lisa Steel, Brie Wilson
ART
art direction and design Pentagram
consulting art directors Betty McLaughlin Meyer, Sharon Roberts
PRODUCTION
director of production Lee Freedman
Volume 4, Number 1 (ISSN 2330-3050)
World Wildlife is published quarterly by World Wildlife Fund, 1250 24th Street, NW, Washington, DC 20037. Annual membership dues begin at $15. Nonprofit postage paid at Washington, DC and additional mailing offices.
As a reader of conservation stories, have you ever seen—ever wondered at—the acronym CBNRM? It stands for "community-based natural resource management" and is a mouthful, to be sure.
But last summer I traveled to southern Africa to see WWF's CBNRM work in action, and after spending 10 days with community members from Namibia, Zambia, and Zimbabwe, amidst the natural resources they depend on, and listening to them talk about managing those resources for a better future, the full power of CBNRM became clear.
It means conservation planning from the ground up. It means hearing directly from women who earn desperately needed income by harvesting local plants. It means talking to a man whose grandfather was killed by an elephant—and understanding what it takes for him to continue to value the elephants that share his land.
Acronyms like CBNRM represent real people and places—places where villagers, farmers, conservationists, safari operators, businesses, and wildlife must find ways to coexist. That's why we're bringing this CBNRM story to you.
Such stories—from Africa, Colombia, Macedonia, and more—always move me deeply. Please join me in learning from what they have to say.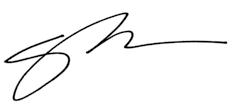 Alex MacLennan
Explore More
About

World Wildlife magazine provides an inspiring, in-depth look at the connections between animals, people and our planet. Published quarterly by WWF, the magazine helps make you a part of our efforts to solve some of the most pressing issues facing the natural world.