Nicole Bennion puts her love of running to work for Panda Nation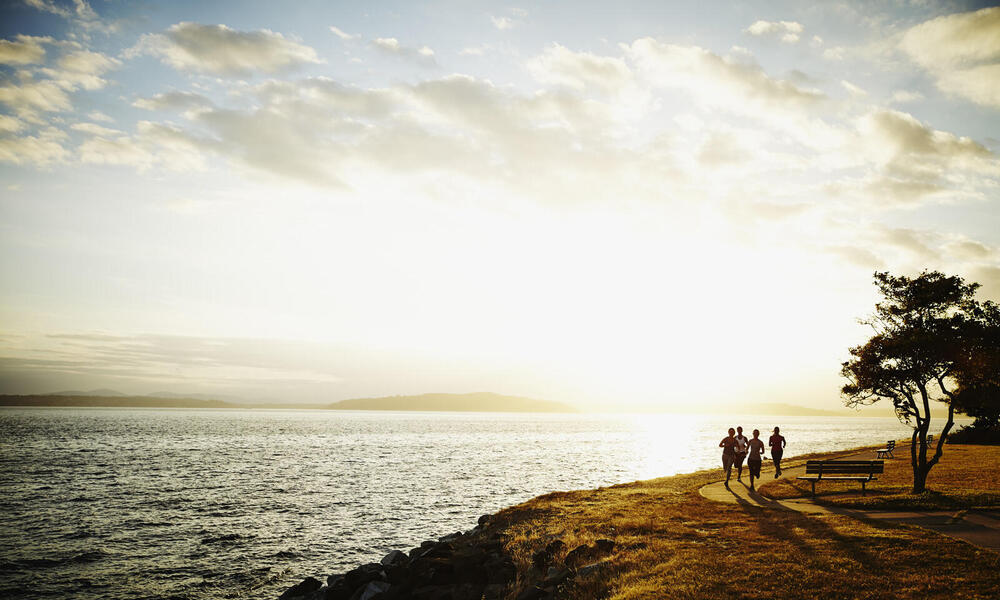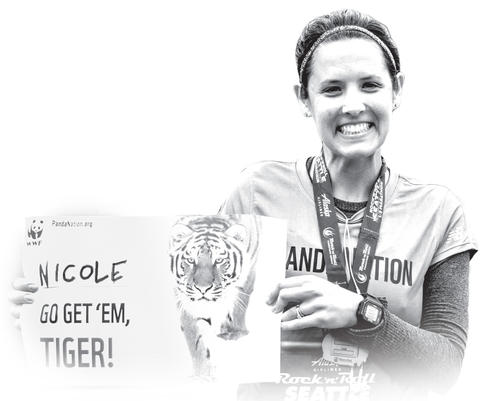 AGE 32
HOME Seattle, Washington
CAUSE Running a half marathon to raise funds and awareness for WWF
People run for different reasons. Some hit the trails for the health benefits—to stay in shape and build cardio endurance. Others run to clear their minds or simply for fun. Nicole Bennion runs for a cause.
In 2016, Nicole ran in the Rock 'n' Roll Seattle Half Marathon to raise funds and awareness for WWF's conservation work. As a longtime runner and WWF supporter, Nicole was excited to see she could combine her passions by running with WWF's Panda Nation program. "I love running, and running to save species and our planet is great motivation to keep moving."
When Nicole signed up to fundraise on the Panda Nation website, she was given her own webpage and online tools to reach out to friends and family for support. She sent emails, shared updates with her supporters, and posted fun wildlife photos on social media to remind everyone why she was running. When donations were made, she always sent a personalized thank you note. As the race date loomed near, Nicole's outreach was going so well that she increased her fundraising goal— and ended up raising more than $1,500.
The morning of the race, Nicole was excited and a bit anxious to get started. Having run 13 half marathons before, she knew the nerves would disappear as soon as she left the starting line. The race—a total of 13.1 miles—was mentally challenging, but Nicole stayed motivated by breaking the run up into small, manageable sections. Listening to energetic music also helped push her through the rougher stretches. Crossing the finish line, she celebrated with friends and some much-deserved food.
Nicole left the event feeling inspired and hopes to run more races for WWF. "Joining Panda Nation allowed me to meet other like-minded people and WWF staff, who are all helping to make a difference. It's comforting and empowering to see what working together for a cause can do."
Explore More
About

World Wildlife magazine provides an inspiring, in-depth look at the connections between animals, people and our planet. Published quarterly by WWF, the magazine helps make you a part of our efforts to solve some of the most pressing issues facing the natural world.