President's Letter: The importance of anticipating change
Building conservation strategies that endure into the future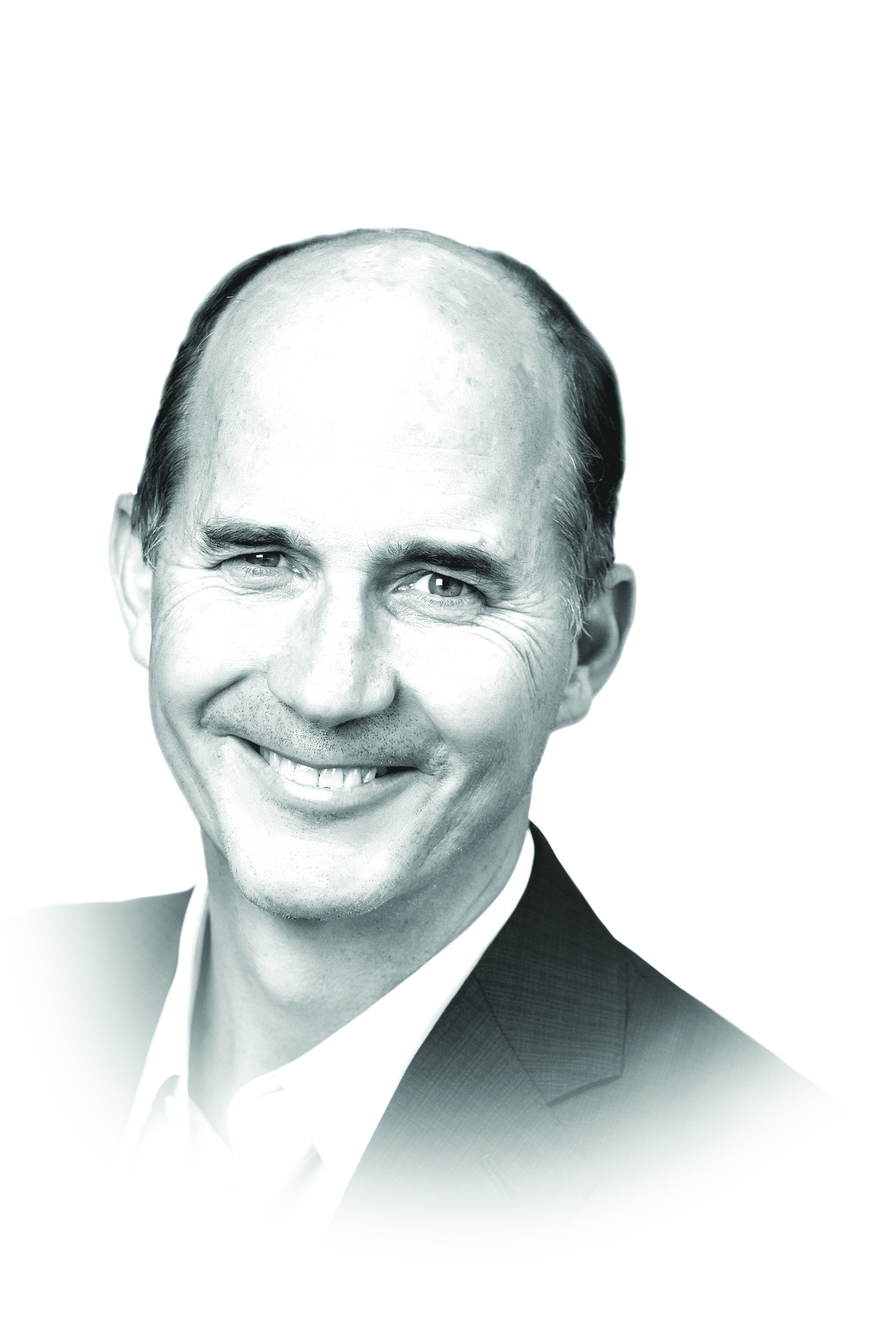 "Our work must ensure that nature will continue to nurture and support life on Earth, even as it evolves and shifts in response to the climate change already at our door."

Carter Roberts
President & CEO, WWF
I'm the only member of my family lacking any noticeable talent in hockey. My wife played varsity in college. Our three kids competed throughout childhood. A fierce game of family pond hockey features in almost every winter vacation. And while my only contributions come from being parked in the net, I have picked up a few eternal truths from hockey, including the insight that what made for winning goals was the same as what made Wayne Gretzky "The Great One": He didn't just play to where the puck was—he played to where the puck was going to be.
That acquired sixth sense of how a game will unfold distinguishes great athletes from good ones. It also distinguishes the best forms of conservation and how they anticipate the unfolding realities of a rapidly changing climate.
Because when it comes to climate change, all bets are off. We need to rethink how we design parks, infrastructure, policies, and more, to ensure that we aren't just conserving the things we love in an imagined, fixed state. We're seeing unprecedented changes in the natural world and know there are more changes to come.
Last year brought the highest average temperatures on record. Arctic sea ice hit a record low due to unusually warm air and water temperatures. The Great Barrier Reef has been ravaged by coral bleaching and its once-pristine northern section is now 95% gone. We're seeing animals migrating to higher elevations and latitudes in search of conditions under which they've evolved over millennia. And populations of clownfish and polar bears decline where corals or ice disappear, while heat-loving mosquitoes, and the diseases they carry, thrive as their range expands.
These changes dishearten conservationists, but they also guide us on what to do next.
First, they compel us to continue to reduce our greenhouse gas emissions and accelerate our transition to renewable energy. Which is why WWF works with governments around the world to honor the climate commitments made in Paris.It's why we've doubled down on our work with leading companies to set and deliver science-based emissions reduction targets, and to scale up renewable energy through our Renewable Energy Buyers Alliance.
Second, and more surprisingly, these changes also remind us that our work cannot strive to protect nature exactly as it exists today, as if it's under a bubble. Our work must ensure that nature will continue to nurture and support life on Earth, even as it evolves and shifts in response to the climate change already at our door.
To this end, WWF recently held a standing-room-only symposium on the science of climate resilience. We heard from the world's leading thinkers about systems change—ecological, economic, and political—and the mindset necessary to navigate that change. And throughout the day we heard one message over and over: It won't just be technology that saves us. Success will hinge on our ability to listen to what the world is telling us—particularly communities that are different from our own.
And so in the Arctic we are focusing on the Last Ice Area, along the northern shores of Greenland and Canada, where a stretch of ice is predicted to endure after all other areas of summer sea ice are gone. Along coastlines we are beginning to plan for corridors that enable mangroves and seagrass beds to move inland as sea level rises. And in coral reefs, we are beginning to use models of which reefs will be more resilient in the face of warmer waters and greater acidity, and focus our efforts there.
In this shifting world, we also need new kinds of partners. Working with the Peace Corps in Uganda and elsewhere, we are reaching communities on the front lines of change. Through a partnership with Columbia University and NASA, we are providing crucial data about new climate risks to help governments in Myanmar and Bhutan plan for the future. And together with humanitarian agencies like the Red Cross, we are designing green approaches to reducing risk and recovering from the growing number of climate-driven disasters.
The accelerating pace of change around us challenges our ability to navigate, adapt, and survive along with all the other species we cherish. It will require our best big-picture thinking. It will require us to bridge disciplines from ecological sciences to social sciences to politics to economics, and to use that knowledge to anticipate how the world will change.
Circumstances demand that we increasingly think ahead and play the puck where it's likely to be. If we want to secure a future more resilient to climate change, we must keep our eyes and ears open, and anticipate a world of change as we fight to win the most important game of all.

Carter Roberts
President and CEO
Explore More
About

World Wildlife magazine provides an inspiring, in-depth look at the connections between animals, people and our planet. Published quarterly by WWF, the magazine helps make you a part of our efforts to solve some of the most pressing issues facing the natural world.