A better way to fish for yellowfin tuna in the Philippines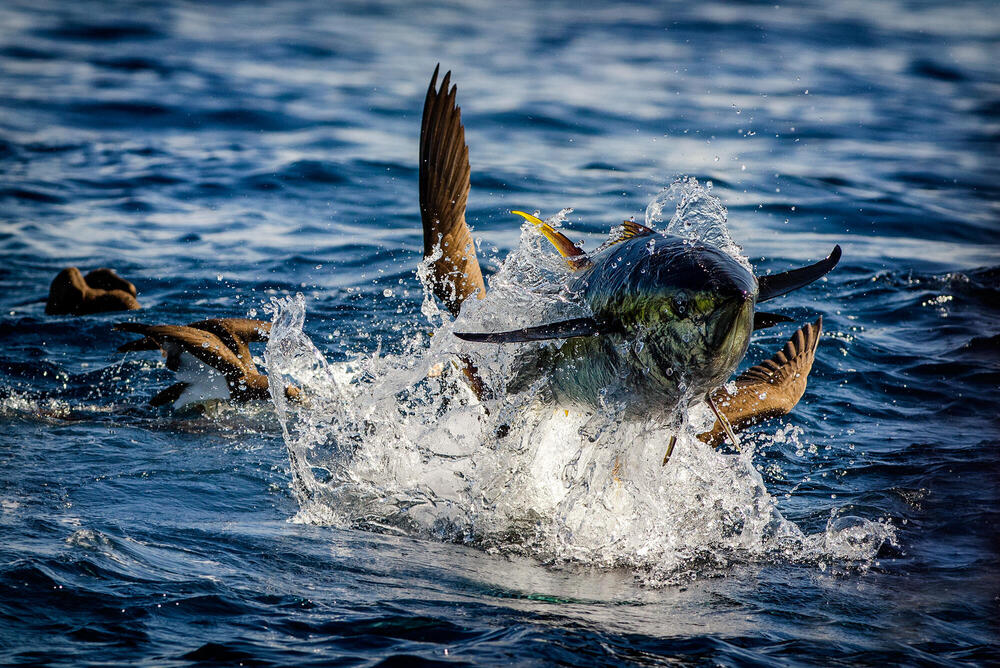 LAGONORY GULF :: PHILIPPINES
When a small fiberglass boat roars to shore in Lourdes late in the afternoon, it feels like a celebration. The boats, the community knows, only race back when they have a good catch in hand.
Barangay Lourdes, a village in the municipality of Tiwi in the Philippines, is a quiet cluster of homes sprawling along the beach and up a green hillside. Every morning during tuna season, the men leave in one- and two-person boats before dawn, returning only when they've landed their catch. A big yellowfin tuna is always the top prize.
High demand for yellowfin makes it an important economic lifeline for communities like this one. Unfortunately, yellowfin populations can't handle much more pressure from fishing.
Hand-line fishing—one line, one hook, one tuna at a time— is now the accepted practice in Lourdes. Just a few years ago, fishers here caught all they could, regardless of size, quality, or quantity. Now they catch fewer, bigger, higher-quality tuna instead; a single export-quality yellowfin sold at market can meet a family's needs for a month.
Hand-line fishing is one in a suite of sustainable practices WWF-Philippines has helped foster here. Their work has been bolstered by ongoing efforts to strengthen government regulations and make seafood supply chains more transparent. WWF and local fishing federations have also educated fishers on the proper handling of tuna, and on budgeting to make seasonal earnings last all year, making sustainable tuna fishing a win for both wallets and wildlife.
Explore More
About

World Wildlife magazine provides an inspiring, in-depth look at the connections between animals, people and our planet. Published quarterly by WWF, the magazine helps make you a part of our efforts to solve some of the most pressing issues facing the natural world.