Editor's Note: A new attitude
WWF's mission is to conserve nature and reduce the most pressing threats to the diversity of life on Earth.
WWF's vision is to build a future in which people live in harmony with nature.
PRESIDENT AND CEO Carter Roberts
EDITORIAL DIRECTOR Alex MacLennan
MANAGING EDITOR Sarah Forrest
EDITOR Sarah Wade
EDITORIAL
SENIOR EDITOR Alice Taylor
EDITOR, DIGITAL EDITION Alison Henry
CONTRIBUTING EDITORS Tania Curry, Teresa Duran, Katy Fenn, Molly M. Ginty, Jennifer Hanna, Terry Macko, Maura McCarthy, Jeff Muller
CONTRIBUTING WRITERS Mike Crispino, Ali Evarts, Jesse Marcus, Lee Munger, Caroline Prince, Katie Walsh, Josh Wenderoff, Brie Wilson
ART
ART DIRECTION AND DESIGN Pentagram
CONSULTING ART DIRECTORS Betty McLaughlin Meyer, Sharon Roberts
CONTRIBUTING PHOTO EDITOR Jennifer Anna
PRODUCTION
DIRECTOR OF PRODUCTION Lee Freedman
WEB PRODUCERS Isabelle Willson, Ellie Yanagisawa, Victoria Grimme
World Wildlife is published quarterly by World Wildlife Fund, 1250 24th Street, NW, Washington, DC 20037. Annual membership dues begin at $15. Nonprofit postage paid at Washington, DC and additional mailing offices.
While it's not quite spring here in Washington, DC, for much of the United States, mid-February should be showing a hint of the green, growing season to come.
I hope this issue of World Wildlife feels similarly fresh. Two years ago, we asked you, our readers, what you liked about this magazine—and what you'd like more of—and this issue marks our first major push in that direction.
On these pages, you'll find more stunning photography, more quick and accessible articles spotlighting our work, and a more open, readable experience.
You'll also find an expansive feature on our work in the Democratic Republic of the Congo. It tells three stories we know you'll love: How we are better protecting a massive forest park; how we are helping women improve their livelihoods, raise their voices, and increase their impact; and how we are supporting the protection of our wild cousin, the bonobo.

We also examine a groundbreaking approach to corporate sustainability in Walmart's Project Gigaton—a potentially game-changing effort to push conservation commitments all the way from a company's headquarters to the farthest reaches of its supply chains.
So, please, read closely. We're excited by these stories, and hope you will be too.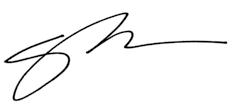 Alex MacLennan
[email protected]
Explore More
About

World Wildlife magazine provides an inspiring, in-depth look at the connections between animals, people and our planet. Published quarterly by WWF, the magazine helps make you a part of our efforts to solve some of the most pressing issues facing the natural world.