Fast Forward: Protecting snow leopards and adapting to climate change in Asia's High Mountains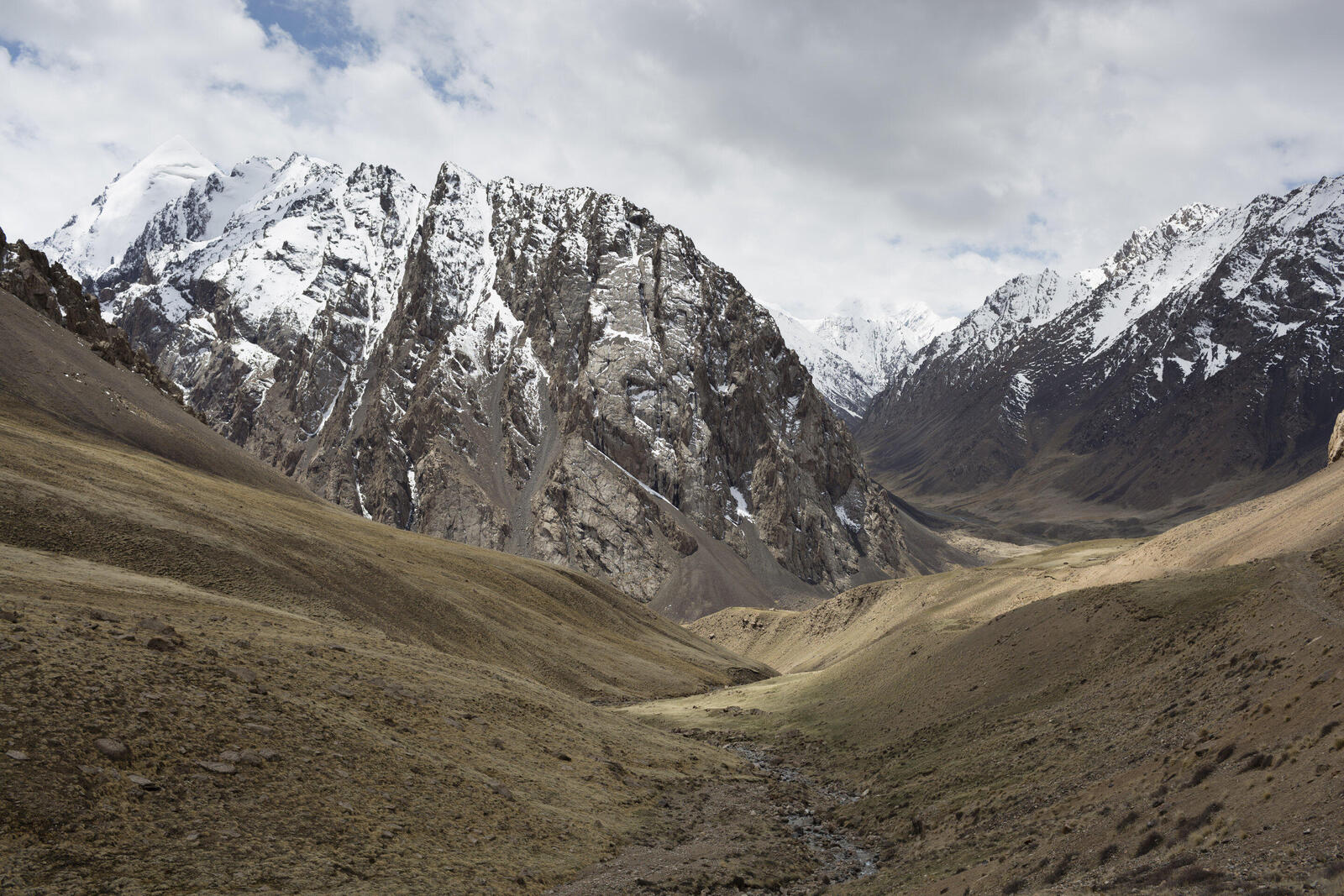 Our "At the Top of the World" feature introduced a rural herding community in the mountains of Kyrgyzstan as they worked to protect snow leopards and adapt to climate change. Their experience reflected challenges being faced across the region: extreme weather, fallow and, and the dwindling freshwater resources that threaten both human lives and wildlife. Luckily, through the 5-year Asia's High Mountains project funded by USAID, WWF tackled those threats aggressively, and has made important progress at sites across Bhutan, India, Kyrgyzstan, Mongolia, Nepal, and Pakistan.
Children in charge
In Mongolia, WWF's camera trap survey found that steel traps were maiming many of the Altai Range's snow leopards. This discovery inspired school children to start a trap exchange campaign, which collected around 500 traps. The campaign goes national in 2018.
Swapping the herd
As extreme snowfall and wild predators increasingly stress Kyrgyzstan's sheep and goats, WWF has begun introducing yak herding. Yaks are better adapted to extreme weather, less vulnerable to snow leopard predation, and more profitable—a climate adaptation win on multiple fronts.
Snow leopard research
On May 8, 2017, Nepal successfully fit its fourth snow leopard with a satellite-GPS collar and released her back into the wild. The collars collect data including snow leopard movement patterns, habitat use and preferences, and home ranges to identify core habitats and corridors between ranges.
Climate-smart village
In Bhutan's northern Wangchuk Centennial National Park, the Asia's High Mountains project piloted a climate-smart farming village that tests activities to protect the local water source, replace firewood with biogas, improve water storage and delivery, and grow alternative crops in high-altitude greenhouses
Regional policy
In February 2017, Nepal became the first country to launch the climate-smart snow leopard landscape management plan for the Eastern Snow Leopard Landscape. This addresses both current and emerging threats to snow leopards, and is now being expanded to 20 landscapes across all 12 snow leopard range countries.
Adaptable economies
Local communities who have been dependent on mountain herding and farming—livelihoods now threatened by climate change—are working to diversify their economies. Groups in India's North Sikkim landscape are making the shift to create stronger ecotourism opportunities in the region. And in Pakistan, women are training to knit wool garments and sew other clothing—a climate-smart opportunity that provides extra income and increased empowerment within the community.
Looking forward
In August 2017, representatives from 12 countries recommitted to joint conservation of the Asia's High Mountains ecosystem and the protection of its snow leopards. The Declaration's objectives are to modernize national wildlife laws, complete landscape-level management plans, create national and regional wildlife crime databases, and secure the livelihoods of the people living within the snow leopard's range.
Explore More
About

World Wildlife magazine provides an inspiring, in-depth look at the connections between animals, people and our planet. Published quarterly by WWF, the magazine helps make you a part of our efforts to solve some of the most pressing issues facing the natural world.