A river hike in Alaska leads to a captivating moment with a bear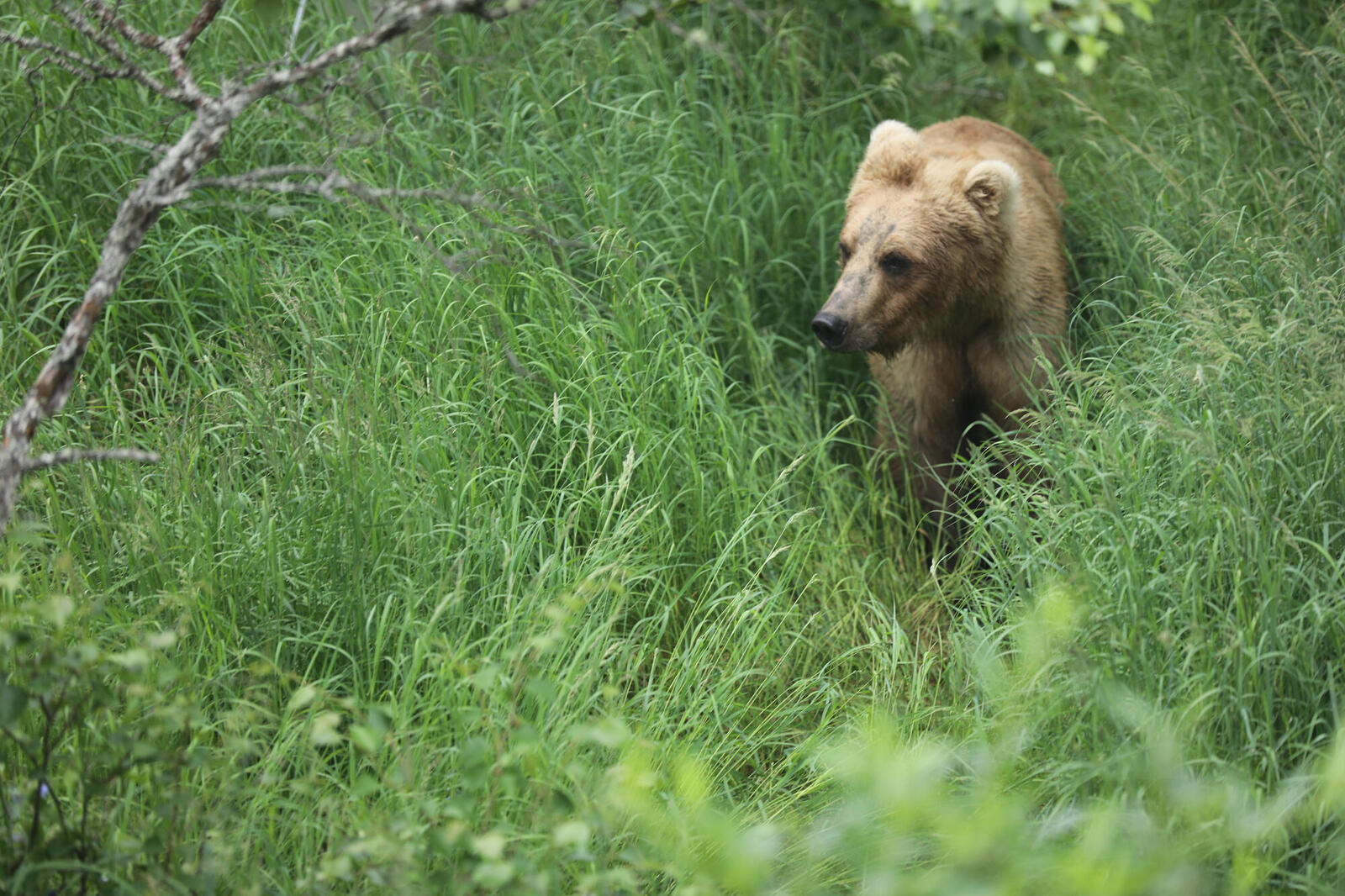 Issue: Spring 2019
Author: Irene Magafan
KATMAI NATIONAL PARK :: ALASKA
The vastness was almost incomprehensible.
We covered 2,000 miles of Alaska's landscape, traveling from Fairbanks down to Talkeetna, through Denali National Park, and past Anchorage, to our final stop at the town of King Salmon and Katmai National Park, home to the largest concentration of brown bears in the world.
Our incredible guide, Laura Geissinger, surprised us with a rare opportunity to hike alongside the bears in Brooks River, which the famous Brooks Falls pours into. We put on our waders and river boots and started our walk through the thick bamboo brush. We knew that at any moment we could run into a bear.
An opening in the undergrowth welcomed us, and we walked into the flowing river. Then, our group clumped together and stood still. Bears were swimming through the river looking for salmon.
I locked eyes with a female grizzly who was relaxing on a patch of brush in the water about 50 yards from me, content as could be. Joy overwhelmed me—how extraordinary, to share the gaze of a wild animal in its habitat. I was moved to tears; I promised her I would do what I could to protect her and her environment.
I am eternally grateful to that bear. She inspires me to work harder for conservation—for her. And I'm grateful for Katmai National Park, a gift from the natural world that has given me a sense of urgency to do more.
Explore More
About

World Wildlife magazine provides an inspiring, in-depth look at the connections between animals, people and our planet. Published quarterly by WWF, the magazine helps make you a part of our efforts to solve some of the most pressing issues facing the natural world.