The Bahamas spiny lobster fishery meets the best environmental standard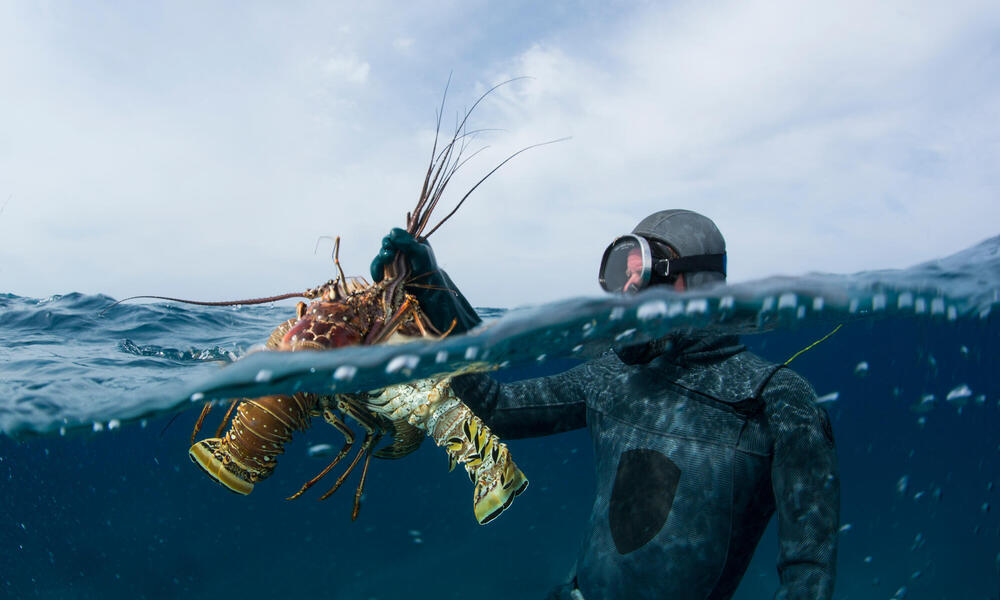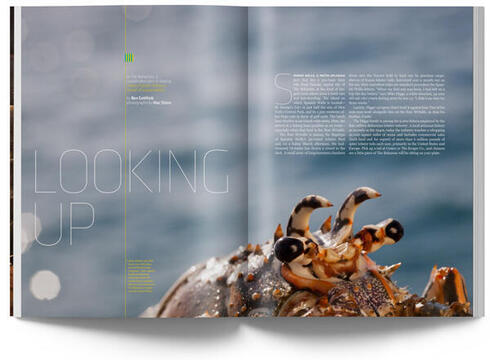 In late 2016, we introduced you to the Bahamian spiny lobster, a clawless crustacean with a delectable tail and growing popularity in American and European grocery stores and restaurants. With a local community keen to protect its national treasure and the global market increasingly insisting on sustainable seafood, WWF, the Bahamian government's Department of Marine Resources, the Bahamas Marine Exporters Association (BMEA), and The Nature Conservancy developed the Bahamas Spiny Lobster Fishery Improvement Project. Since its creation in 2010, the project has gathered data, enforced sustainable practices, and improved fishery management in the hopes of achieving certification from the Marine Stewardship Council (MSC), the best environmental standard for fisheries.
STAMP OF APPROVAL
To be MSC certified, a fishery must demonstrate sustainable fish stocks, a healthy surrounding ecosystem and habitat, and management that can adapt to changing environmental circumstances. MSC-certified fisheries now account for 12% of the world's marine catch.

A LITTLE HELP FROM OUR FRIENDS
The financial resources to make the fishery improvement project successful came from WWF's seafood partners Costco, Hilton, Hyatt, Kroger, Supervalu, Tequesta Bay, and BMEA. They helped increase incentives for Bahamian fishers to work toward MSC certification.
RECALIBRATING
Through the project, more accurate and abundant data about the health of the spiny lobster stock became available, and a November 2017 stock assessment found spiny lobsters to be at greater risk for overfishing than previously thought. To protect the Bahamian spiny lobster from overfishing, scientists recommended decreasing the permitted export amount.
TIGHTENING THE BELT
In January 2018, with the adamant support of a broad conservation coalition that included the Bahamas Spiny Lobster Working Group, the Department of Marine Resources, and 14 Bahamian lobster exporters, the government formally limited export of lobster to 5 million lb per season (down from 7 million). The new rule took effect in August 2018.
STAMPED FOR SUCCESS
On August 7, 2018, the Bahamian lobster fishery became the first Caribbean fishery to be MSC certified. The MSC blue fish label is a win all around: The local ecosystem continues to thrive, Bahamians secure their prized species for generations, exporters protect their supply chain, and consumers eat their lobster with confidence ... and a dab of melted butter.
Explore More
About

World Wildlife magazine provides an inspiring, in-depth look at the connections between animals, people and our planet. Published quarterly by WWF, the magazine helps make you a part of our efforts to solve some of the most pressing issues facing the natural world.