How LED nets help sea turtles swim free
Issue: Spring 2020
Photographer: Matt Twombly
Entanglement in fishing nets and lines is among the greatest threats to sea turtles worldwide, with hundreds of thousands of turtles unintentionally caught by commercial fishing vessels every year. To address this bycatch problem, WWF partnered with the National Oceanic and Atmospheric Administration and scientist Jesse Senko of Arizona State University, and the design for the world's first solar-powered LED fishing net was born.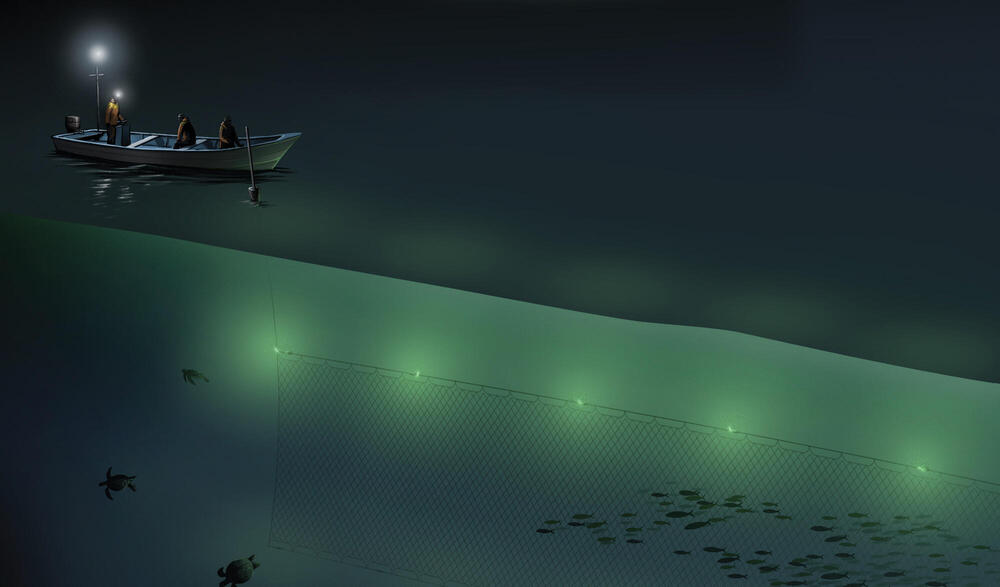 GUIDING LIGHTS
Research indicates that turtles rely on visual cues when foraging for food. By illuminating fishing nets, scientists have been able to deter turtles and other species from approaching and becoming entangled, decreasing bycatch by 60% to 95%—without reducing the overall harvest.
GONE FISHING
Scientists successfully tested the prototype in Baja California Sur, Mexico, where an average of six to eight turtles are accidentally caught per boat per day. That translates to thousands of turtles the new nets could save every year in that region alone.
BOTTOM LINE
When fishers have to cut bycatch free from their nets, it costs them time and money. This design offsets the cost of conventional buoys, making it particularly cost-effective.
Flashing buoy
3D-PRINTED STRUCTURE WITH BATTERY AND CIRCUIT BOARD
FLEXIBLE THIN-FILM SOLAR CELLS
INNER TUBE
Buoys are threaded onto the net's float line through the inner tube, and they rest below the surface of the water.
LED LIGHTS
Just 30 minutes of sunlight can power the lights for an entire week.
OUTER TUBE
The clear outer tube allows sunlight to charge the battery.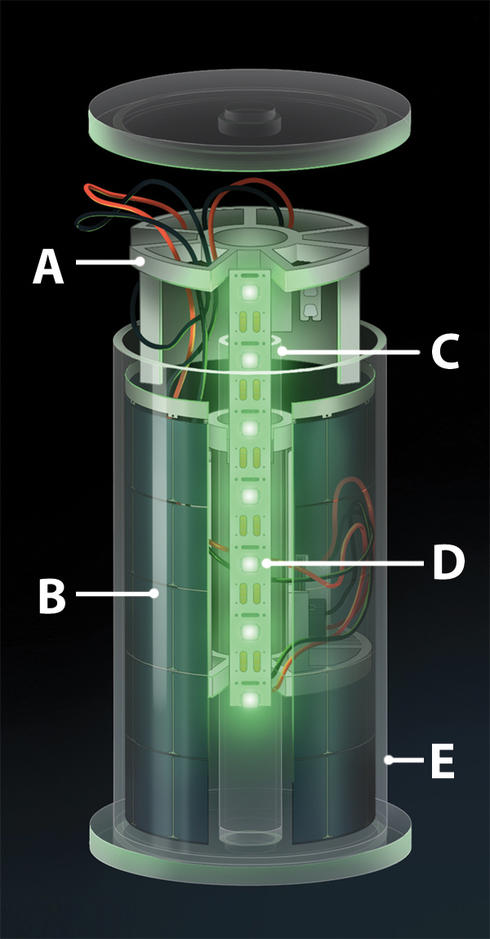 Explore More
About

World Wildlife magazine provides an inspiring, in-depth look at the connections between animals, people and our planet. Published quarterly by WWF, the magazine helps make you a part of our efforts to solve some of the most pressing issues facing the natural world.