Hazelnuts: great for the environment, but vulnerable to climate change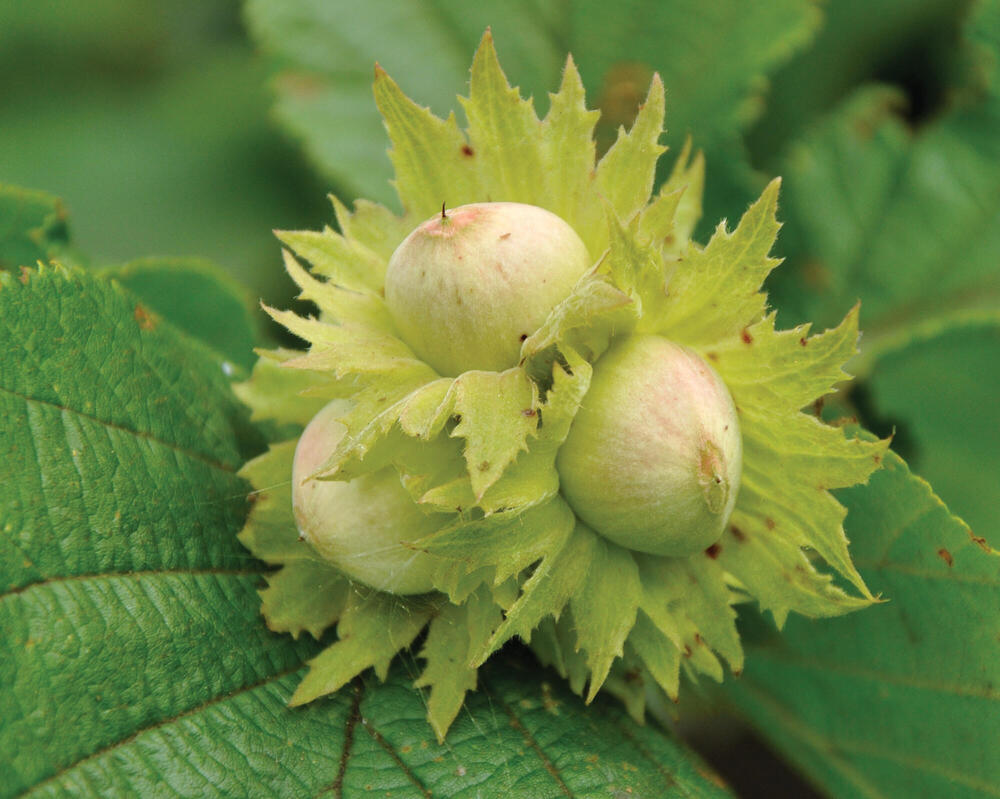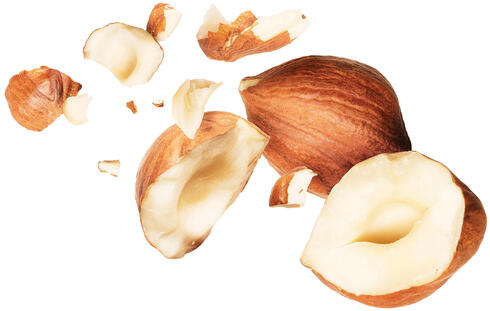 Hazelnuts, known for the rich, distinctive flavor they lend to spreads, chocolate bars, and coffee, are a wonder crop. They're an excellent source of protein and vitamins. Their oil can be used for cooking and biofuel. And to top it all off, hazelnut trees provide myriad environmental benefits. But they grow primarily in just one part of the world, which means they're especially vulnerable to climate change—and that could be bad news for Nutella fans.
ALMOND, WALNUT, CASHEW, WHOLE HAZELNUT © ISTOCK.COM/KAANATES; PISTACHIO © ISTOCK.COM/ROBERT KIRK

The amount of hazelnut kernels harvested annually, making hazelnuts the world's fifth-largest tree nut crop.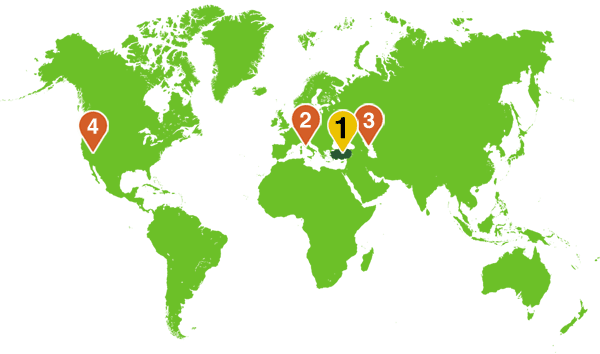 Where do hazelnuts come from?
Turkey dominates global hazelnut production, accounting for around 70% of the world's supply. The United States is the fourth-largest hazelnut producer, at around 5%. Almost all US hazelnuts are grown in Oregon.*
1: Turkey: 567,690 tons
2: Italy: 146,276 tons
3: Azerbaijan: 57,394 tons
4: United States: 51,004 tons
*Global hazelnut production: FAOSTAT Statistical Database, 2018.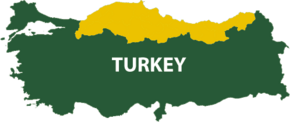 The percentage of Turkey's hazelnuts that are grown in the Black Sea region, where climate change has recently caused heat waves, shifting rain patterns, and severe storms, leading to declines in crop yields and affecting thousands of livelihoods.
Sweet supply
Demand for hazelnuts is climbing, but production is slowing due to aging orchards, soil loss, and poor farming practices—a worrisome trend for consumers and confectionary brands that rely on the ingredient.
THE WAY UP
There's hope ahead for hazelnuts: Along the US East Coast, where conditions are ripe for growing the crop, scientists are experimenting with new hybrid trees resistant to Eastern filbert blight, a fungus that has long hampered hazelnut cultivation in the US.
BETTER BUSINESS
Since 2015, WWF-Turkey has worked with multinational cookie and cracker manufacturer Ülker Bisküvi—one of the largest hazelnut buyers in the country—on the Sustainable Hazelnut Farming Project, an initiative focused on improving agricultural practices and protecting biodiversity where hazelnuts are grown.
EASY GROW
Hazelnut trees make ideal crops. These perennials can thrive despite tough soil, drought, and other harsh growing conditions, and they require no pesticides. They also sequester more carbon than annual crops, reduce soil erosion, and filter pollutants from groundwater.
Explore More
About

World Wildlife magazine provides an inspiring, in-depth look at the connections between animals, people and our planet. Published quarterly by WWF, the magazine helps make you a part of our efforts to solve some of the most pressing issues facing the natural world.