Jeanette and Kevin Kennedy on conservation as a family tradition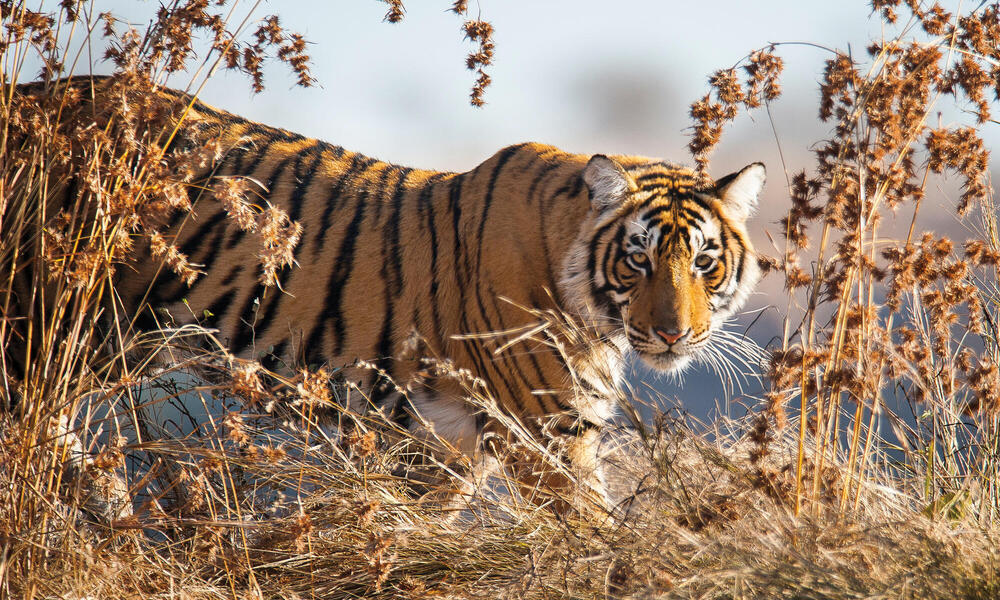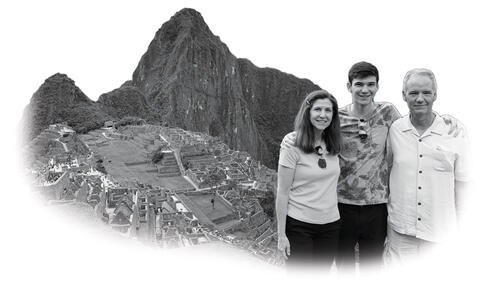 Jeanette and Kevin Kennedy were high school sweethearts in Sonoma County, California, where they grew up exploring the magnificent redwood forests nearby. Since getting married and having their son Connor—now a junior at UC Berkeley—they've made outdoor adventures a family tradition, traveling to US national parks and faraway places like New Zealand and Peru. Another family tradition is giving back. The Kennedys are generous supporters of educational and environmental causes, including WWF.
How did Connor inspire your family's involvement with WWF?
Jeanette: Connor fell for conservation at a young age. During elementary school, he wanted to become an animal shelter manager. In seventh grade, he was asked to do a school project exploring solutions to a significant global problem, and he chose to research tiger conservation. He learned a lot from WWF's website and then shared much of that information with us.
Kevin: When we were choosing the causes we wanted to support on a larger scale, Connor's passion for animals and WWF's tiger conservation work rose to the top.
How has your interest in conservation evolved over the years?
Jeanette: While it all started with Connor and tigers, our interest has grown to include elephants too. We realized that when you're doing work to save an apex species, you're really helping to save all the species in that habitat, and ultimately the habitat itself.
Kevin: And conservation often drives collaboration with other NGOs, governments, and, most importantly, local communities. So, the work boosts the entire ecosystem.
What do you hope is the impact of your support?
Kevin: As a child playing outside, I remember being surrounded by clouds of butterflies. I can't tell you the last time I saw a butterfly. When you pay attention to the world, you can't just stick your head in the sand and not do something to help. In the end, our hope is that we will leave the planet at least as good as we found it, if not better.
Jeanette: Exactly. You can't just wait for somebody else to do the work. You can make a difference by finding an organization that does quality work that you feel good about and then donate, volunteer, or advocate. Through our support of WWF, we are making an investment in the future of our planet—for Connor's generation and those that follow.
Explore More
About

World Wildlife magazine provides an inspiring, in-depth look at the connections between animals, people and our planet. Published quarterly by WWF, the magazine helps make you a part of our efforts to solve some of the most pressing issues facing the natural world.