A new tool helps recreational fishermen reduce bycatch
More than 33 million US residents fish for fun. Too often, they catch unwanted fish, some of which could be killed by barotrauma—injuries caused by pressure changes as the fish are pulled to the surface. One remedy? The SeaQualizer, which lets fishers return these fish to the water at a safe depth.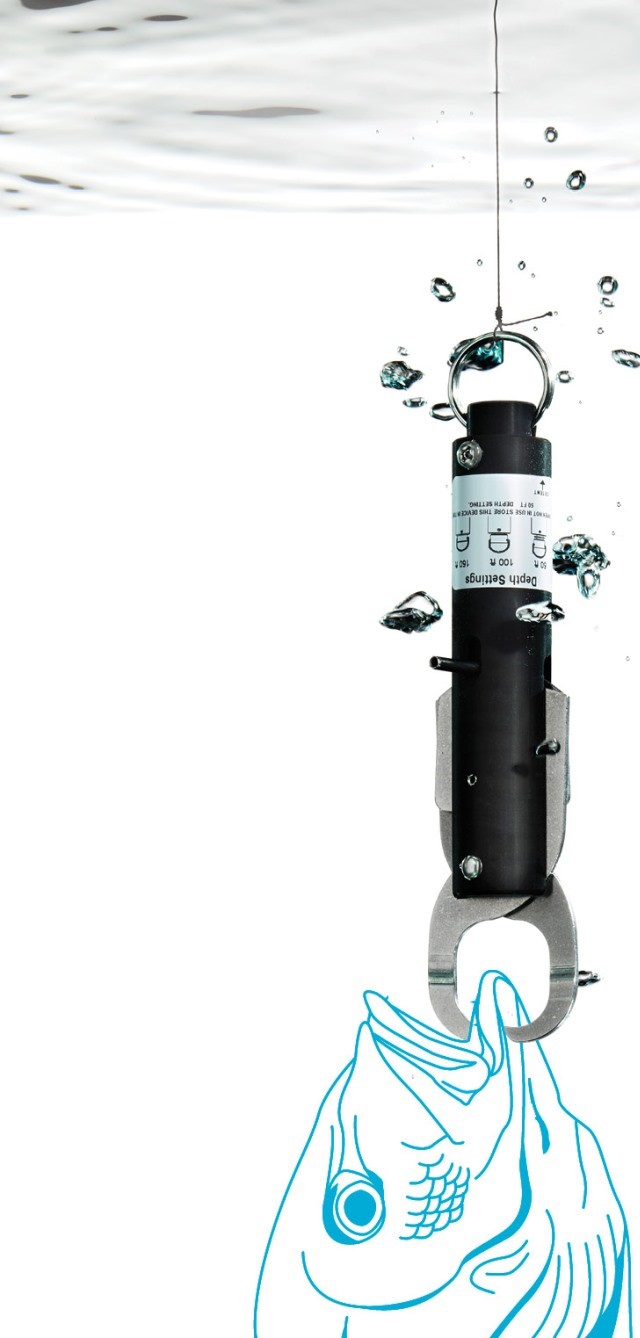 ©WWF-US/Adam Voorhes
1. REEL IT IN
When the wrong kind of fish (bycatch) is pulled in, the fisher quickly removes the hook and attaches the device to the fish's jaw.
2. PUT A RING ON IT
The stainless steel ring attaches the device to a fishing line and passes through the dial that sets the release depth.
3. UNDER PRESSURE
A simple compression spring sealed inside is preset to release the fish's jaw at the right depth, which the fisher determines based on onboard depth sensors and the amount of line extended when fishing.
4. ATTACH AND RELEASE
The SeaQualizer's articulating jaws open to release fish at the set water depth, triggered by a pressure differential.

©WWF-US/Adam Voorhes
5. REVERSE EFFECTS
By returning bycatch to its original depth, the SeaQualizer reverses the effects of barotrauma.
6. SWIM ANOTHER DAY
When released, the fish freely swims away. Initial testing showed almost a 100% survival rate of fish returned to the original depth.
Bye-Bye Bycatch
Each year, fishing gear such as longlines, trawls and nets accidentally catch billions of marine animals that are not the fishers' target. This bycatch is discarded—dead or dying—back into the sea.
Family Fishing
Combining engineering expertise with a love of getting out on the water, Bill, Patrick and Ryan Brown created the SeaQualizer. It became the first recreational fishing device ever to take a major prize: runner-up in the 2011 International Smart Gear Competition.
Smart Gear
The International Smart Gear Competition was created to inspire innovative, practical and cost-effective ideas for fishing smarter—reducing bycatch while maintaining or improving the catch of targeted fish.
Explore More
About

World Wildlife magazine provides an inspiring, in-depth look at the connections between animals, people and our planet. Published quarterly by WWF, the magazine helps make you a part of our efforts to solve some of the most pressing issues facing the natural world.