National Treasures
Protecting wildlife in America's Northern Great Plains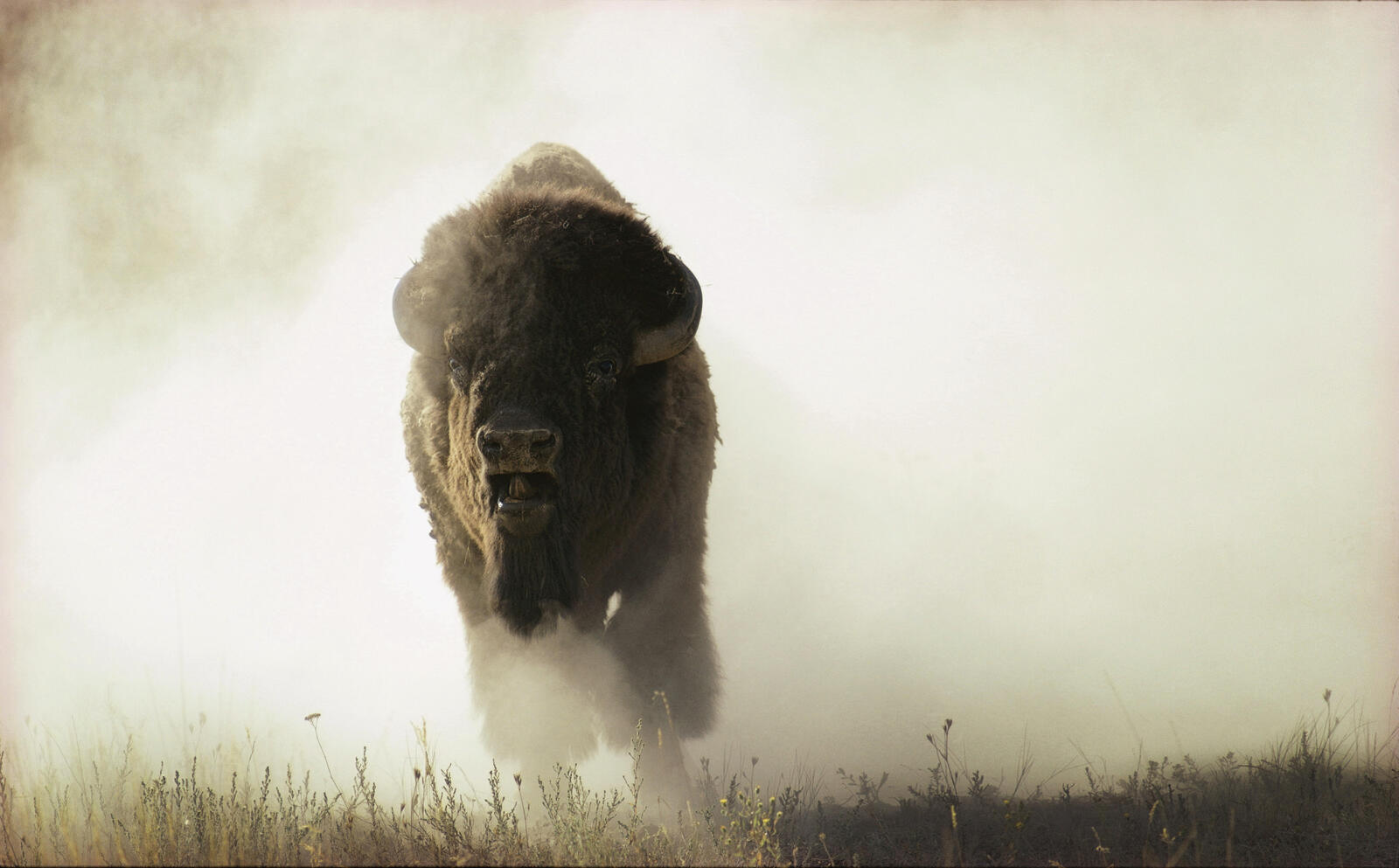 "Bison are our bread and butter," says Rob Goodman, biologist with the Oglala Sioux Parks & Recreation Authority and a member of the Oglala Sioux Tribe. For centuries the tribe followed bison herds over the plains, hunting the massive animals while maintaining a deep spiritual connection with them. Today, the Oglala steward some 900 bison on the Pine Ridge Reservation in South Dakota.

But bison are only part of a greater prairie ecosystem. The Northern Great Plains is one of the world's last intact grasslands; its majestic steppes and hills shelter pronghorn antelope, sage grouse, swift foxes, bighorn sheep and endangered black-footed ferrets, to name a few.

Goodman's team at Pine Ridge is working to protect those species through a wildlife management plan that WWF helped draft. Along with providing similar assistance to several other tribes, WWF is also working with numerous partners to restore ferret, prairie dog and bison populations, and with cattle ranchers to develop sustainable ranching techniques that benefit grassland birds.

And in collaboration with our ranching and tribal partners, we marked a victory when Congress passed a new Farm Bill in February 2014. This bipartisan agreement contains several landmark steps to preserve the integrity of the Northern Great Plains—and consequently the wildlife its grasslands sustain.
Explore More
About

World Wildlife magazine provides an inspiring, in-depth look at the connections between animals, people and our planet. Published quarterly by WWF, the magazine helps make you a part of our efforts to solve some of the most pressing issues facing the natural world.