Three Nations Unite to Protect Monarch Butterflies
Advances for a species on the verge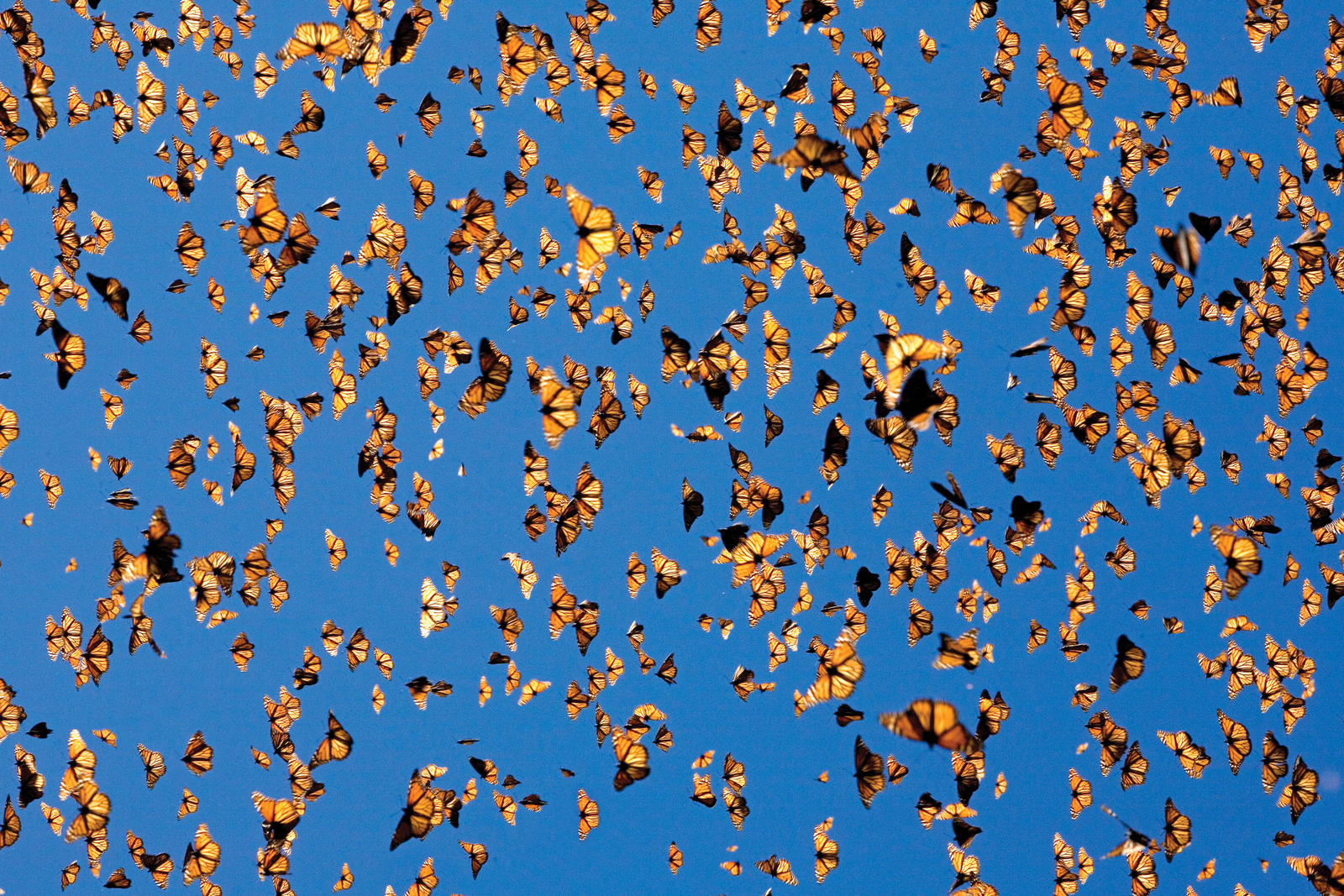 The forests of central Mexico are telling a grim story. Millions of monarch butterflies flock to oyamel fir trees in the Sierra Madre every November, where they hibernate after migrating up to 2,800 miles from Canada and the US. When scientists first began monitoring Mexico's monarchs in 1993, they found colonies across 15.4 acres of forest; colony size averaged 21.7 acres over the next ten years. Since 2003, that area has steadily fallen, and butterflies from the most recent migration covered a mere 1.65 acres—the lowest ever recorded.

Small-scale illegal logging in Mexico and extreme weather conditions in all three countries—particularly hotter temperatures and fiercer storms—are driving that decline. But the main factor is most likely the near-extermination in the US and Canada of milkweed, the monarch's primary food source and a plant critical to monarch reproduction.

To protect the monarch's hibernation habitat, WWF has been working with communities in Mexico to develop sustainable economic alternatives to logging, such as tourism, mushroom farms and tree nurseries. Recently, we urged leaders across North America to more vigorously protect the monarch's migration—and they've listened. In February, the presidents of the US and Mexico and the prime minister of Canada agreed to create a tri-national task force to ensure the monarch can keep making its incredible journey each year.
Learn more about monarchs and other animals with the WWF Together app.
Explore More
About

World Wildlife magazine provides an inspiring, in-depth look at the connections between animals, people and our planet. Published quarterly by WWF, the magazine helps make you a part of our efforts to solve some of the most pressing issues facing the natural world.