Bighorn Sheep Relocation in South Dakota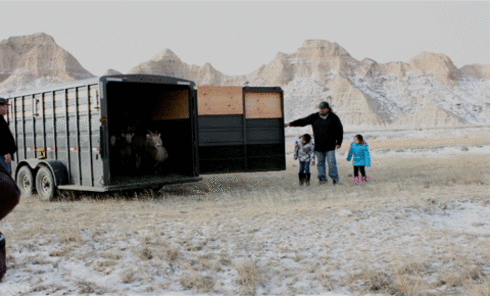 Bighorn sheep, which range from Canada to Mexico, aren't endangered. But the reintroduced population at Pine Ridge Reservation in South Dakota has been slim, says Rob Goodman of the Oglala Sioux Tribe and Oglala Sioux Parks & Recreation Authority (OSPRA). So when another tribe offered to donate some sheep from a herd that had grown too big, Goodman was thrilled.
1

SHIP SHEEP

On January 7, 2014, a dirt-caked truck arrived at Pine Ridge pulling a massive trailer. Inside were 20 bighorn sheep, donated by the Chippewa Cree Tribe at Rocky Boy Reservation in Montana. The animals had traveled for 12 hours.
2

NEW VISTAS

▼

There was a quick prayer and ceremony. Then, with his daughters watching, OSPRA biologist Michael Thompson swung the trailer door open on the bighorns' new home. They bolted out—and were soon climbing nimbly up the nearest outcrop.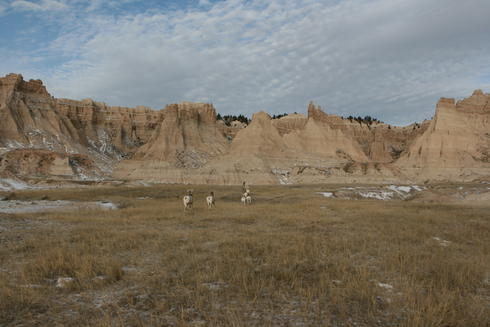 © WWF-US/Jill Majerus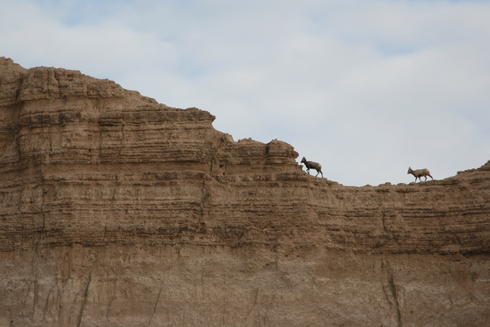 © WWF-US/Jill Majerus
3

PEAK PLANNING

▲

"The bighorns took to Pine Ridge like they'd lived there their whole lives," Goodman says. Through a comprehensive wildlife management plan that WWF helped create, the Oglala Sioux Tribe is working to help those animals flourish alongside Pine Ridge's other diverse species.
Explore More
About

World Wildlife magazine provides an inspiring, in-depth look at the connections between animals, people and our planet. Published quarterly by WWF, the magazine helps make you a part of our efforts to solve some of the most pressing issues facing the natural world.