Editor's Note: Less Traveled Places
WWF's mission is to conserve nature and reduce the most pressing threats to the diversity of life on Earth.
WWF'S vision is to build a future in which people live in harmony with nature.
PRESIDENT AND CEO Carter Roberts
EDITORIAL DIRECTOR Alex MacLennan
MANAGING EDITOR Sarah Forrest
EDITORIAL
SENIOR EDITOR Alice Taylor
WRITER AND EDITORIAL COORDINATOR Sarah Wade
CONSULTING EDITOR, DIGITAL Maura McCarthy
EDITORIAL COORDINATOR, DIGITAL Alison Henry
WEB PRODUCERS Isabelle Willson, Ellie Yanagisawa
CONTRIBUTING EDITORS Katy Fenn, Molly M. Ginty, Jennifer Hanna, Jeff Muller, Tania Segura, Kerry Green Zobor
CONTRIBUTING WRITERS Alex Batka, Roger DiSilvestro, Laura Margison, Kimberly Vosburgh, Joshua Wenderoff, Brie Wilson
ART
ART DIRECTION AND DESIGN Pentagram
CONSULTING ART DIRECTORS Betty McLaughlin Meyer, Sharon Roberts
PRODUCTION
DIRECTOR OF PRODUCTION Lee Freedman
VOLUME 3, NUMBER 2
(ISSN 2330-3050)
World Wildlife is published quarterly by World Wildlife Fund, 1250 24th Street, NW, Washington, DC 20037. Annual membership dues begin at $15. Nonprofit postage paid at Washington, DC, and additional mailing offices.
You'll see some new landscapes in this issue, and they are places—Texas, Louisiana and Ireland—you might not necessarily associate with WWF. And that excites me. Why?
Because with each issue of World Wildlife, we want to take you somewhere new. We want to demonstrate, through rigorous reporting and powerful images, just how diverse and divergent our work is, and how deeply embedded we are, not only in faraway places, but in the realities of your everyday life.
Because your life—my life, all our lives—is what's truly at stake when we talk about conservation. The planet will survive the threats WWF fights, but the way we live and the wild animals and wild places we love will not, unless we constantly recommit to the fight. In that spirit, this issue explores not only Ireland and America's Gulf Coast, but a bright spot for rhinos in South Africa, Bhutan's cultural connections to nature, and one Sri Lankan staffer's abiding love for elephants.
Another note: with this issue, we've consolidated all our cool digital extras on our website. So while you'll no longer find us on the Apple Newsstand, there will be even more to explore at worldwildlife.org/wwfmagazine.
Enjoy this issue as we continue to discover our world together, and work to protect it.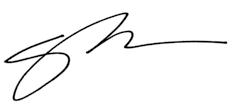 Alex MacLennan
Explore More
About

World Wildlife magazine provides an inspiring, in-depth look at the connections between animals, people and our planet. Published quarterly by WWF, the magazine helps make you a part of our efforts to solve some of the most pressing issues facing the natural world.