Fabiola Arredondo on the Importance of Tradition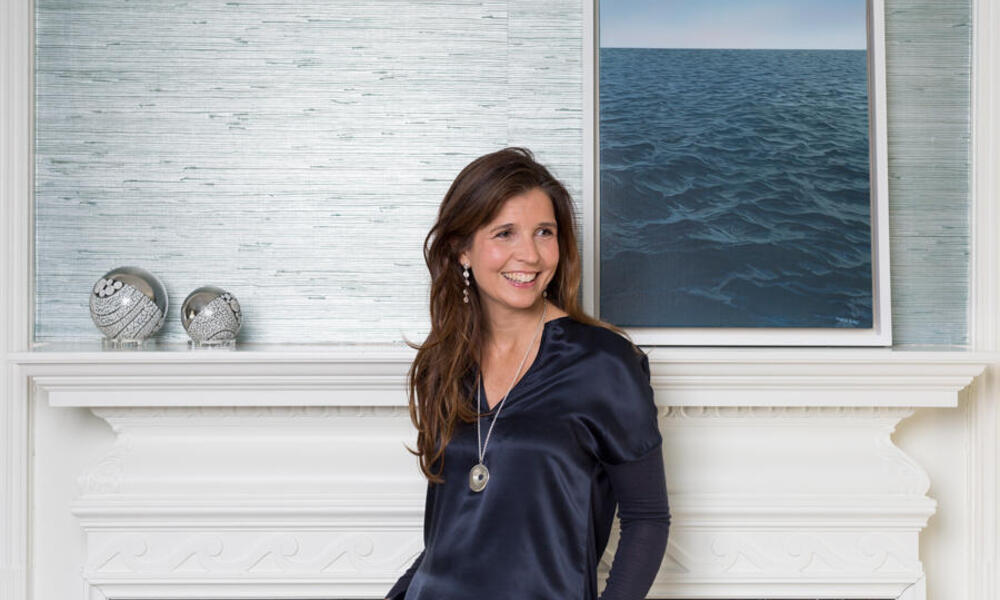 "When I see children, and even grandchildren, following in their family's conservation footsteps, it thrills me. Each generation brings something new and important to this work."

Fabiola Arredondo WWF Board Member
WWF board member and National Council co-chair Fabiola Arredondo comes from "a long line of walkers and talkers"—her evocative description of her family and the importance they have long placed on getting outside to explore and understand the special places they've lived.
"Both sets of grandparents loved to go on walks with their grandkids when we were visiting them in Spain," she says. "That was the way we got to know them. I have such fond memories of walking with my grandfather near the Sierra de la Culebra. We loved exploring—looking for boar and hoping to spot an Iberian wolf, which was very rare to see."
Arredondo grew up in Connecticut, but "the bigger impact, from my standpoint, was the time that we spent in Spain with my parents, both of whom were first-generation Spanish immigrants, and their families." The message she heard loud and clear was the importance of not only being connected to nature but also truly appreciating it. "We could see the smallest thing on these adventures, but my grandparents made it exciting for us. They fed and encouraged our natural curiosity."
Arredondo's love of nature has only grown stronger and come to play a more important role in her life. It's in her bones now, and the interconnectedness of nature—and how best to empower environmental stewardship at every stage of life—form the core of her conservation ethic.
Her professional life has been spent working in media and technology—at the BBC, where she ran their worldwide television program licensing business, and as the managing director of Yahoo! Europe, among other posts. As Arredondo wound up her time with Yahoo!, she thought about how she could engage with the causes that were most important to her—the environment and children's education.
A fortuitous meeting with the Honorable Sara Morrison, then the chair of WWF-UK, led to being "swept into the WWF umbrella." Arredondo went on to serve on the WWF-UK Board for several years before joining the Board of WWF-US. Her layered global perspective allows Arredondo to take a holistic view when considering WWF's conservation work.
She is also on the boards of Sesame Workshop, the parent organization responsible for the production of Sesame Street around the world, and NPR, both of which are in tune with her strong belief that media and storytelling play important roles in uniting people in support of a common cause.
"The things that mean the most to me are family, health and the environment, as they are all interconnected," she says. "So when I see children, and even grandchildren, following in their family's conservation footsteps, it thrills me. Each generation brings something new and important to this work."
The notion of generational conservation is not new to WWF, where some of the strongest supporters carry on a family tradition in their work with the organization. In fact WWF's National Council, a group of highly active and influential volunteer leaders, is well-served by several second-generation members. Arredondo and her husband, who is South African, are the parents of two young children. They love to spend time walking with their children in the African bush—doing their part to pass on the tradition of exploration via walking and talking to a new generation.
Explore More
About

World Wildlife magazine provides an inspiring, in-depth look at the connections between animals, people and our planet. Published quarterly by WWF, the magazine helps make you a part of our efforts to solve some of the most pressing issues facing the natural world.