Reclaimed Wood Products Take a Load off of Forests
The art of the second harvest
Many trees cut long ago have acquired new lives in the form of wine casks, pallets for shipping crates, barns and myriad other structures. Increasingly, people are repurposing these products—rendering barn siding into floorboards and shaping pallets into furniture, all without logging another tree.
Forests At Risk
More than 30% of the world's land surface is covered in forests, which are home to 300 million people and 80% of the world's known land species; yet we're clearing forests at the average rate of eight football fields every 10 seconds—about 32 million acres a year.
Decreasing Pressure
As a growing population demands more wood products, pressure on natural forests is accelerating. Reclaiming wood will meet some of the heightened demand while reducing the need to cut more virgin wood, and is part of WWF's strategy to protect and restore forests.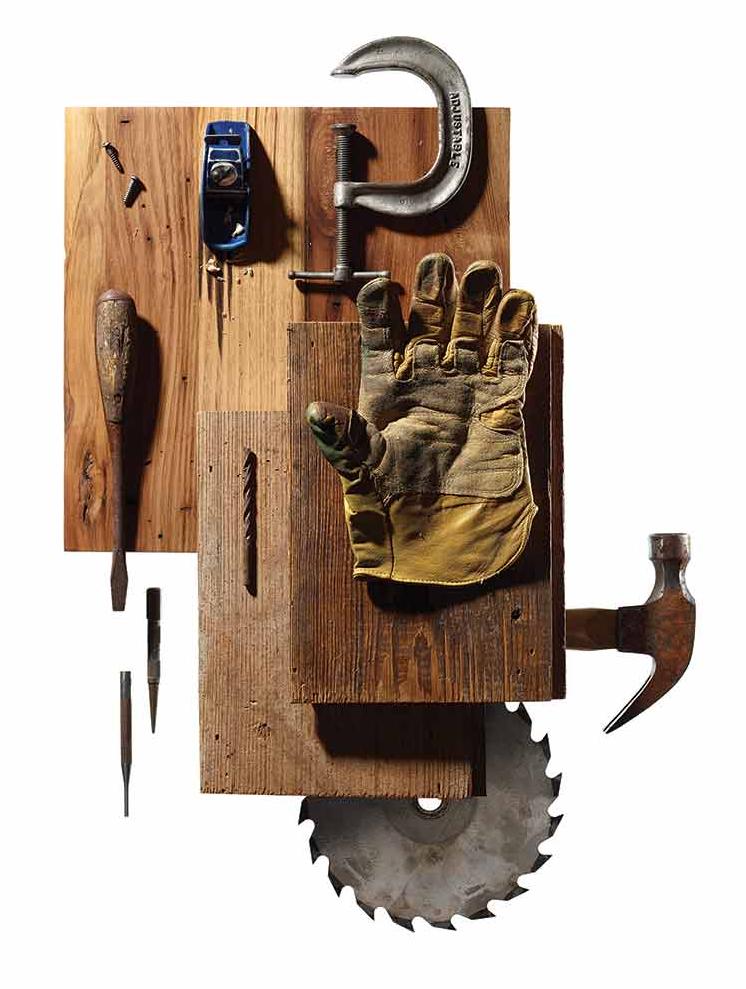 Chestnut Revival
Once the dominant tree of eastern US forests and widely used in barns, the American chestnut was all but killed off during the past 100 years by an Asian blight. Wood reclamation is bringing the species' beautiful grain back to modern wood products and is likely to inspire the repurposing of objects made from other now-rare species, such as southern long-leaf pine.
Acclaim For Reclaiming
Making new products from the wood in shipping pallets, crates, old factories and houses helps protect our forests and also represents a savings in energy and a decrease in pollution compared to milling raw wood.
Growing Trend
Reclaiming wood is part of a growing trend in the use of recycled material. Globally, the use of material other than virgin wood fiber for the production of sawn wood, panels and paper increased from 21% of total fiber used in 1997 to 37% in 2010 and is projected to reach 45% by 2030.
Stamp of Approval
Buying products made from reclaimed wood, as well as products that have the Forest Stewardship Council (FSC) label, are two ways consumers can help protect forests. Some 459 million acres, three times the size of Texas, are certified by the FSC.
Branching Out
WWF's Global Forest & Trade Network (GFTN), which works to combat illegal logging and promote responsible forestry and trade, encourages companies to source reclaimed wood fiber as part of their responsible procurement strategies. GFTN operates in 27 countries with nearly 200 companies and trade associations.
Explore More
About

World Wildlife magazine provides an inspiring, in-depth look at the connections between animals, people and our planet. Published quarterly by WWF, the magazine helps make you a part of our efforts to solve some of the most pressing issues facing the natural world.