Editor's note: the world is our backyard
WWF's mission is to conserve nature and reduce the most pressing threats to the diversity of life on Earth. WWF's vision is to build a future in which people live in harmony with nature.
PRESIDENT AND CEO Carter Roberts
EDITORIAL DIRECTOR Alex MacLennan
MANAGING EDITOR Sarah Forrest
WRITER AND EDITORIAL COORDINATOR Sarah Wade
EDITORIAL
SENIOR EDITOR Alice Taylor
EDITOR, DIGITAL EDITION Alison Henry
WEB PRODUCERS Isabelle Willson, Ellie Yanagisawa
CONTRIBUTING EDITORS Tania Curry, Katy Fenn, Molly M. Ginty, Jennifer Hanna, Maura McCarthy, Jeff Muller, Kerry Green Zobor
CONTRIBUTING WRITERS Alex Batka, Clay Bolt, Daisy Prado, Brendan Rohr, Linda Sowers
ART
ART DIRECTION AND DESIGN Pentagram
CONSULTING ART DIRECTORS Betty McLaughlin Meyer, Sharon Roberts
PRODUCTION
DIRECTOR OF PRODUCTION Lee Freedman
CONTRIBUTING PHOTO EDITOR Jennifer Anna
Volume 4, Number 2 (ISSN 2330-3050)
World Wildlife is published quarterly by World Wildlife Fund, 1250 24th Street, NW, Washington, DC 20037. Annual membership dues begin at $15. Nonprofit postage paid at Washington, DC and additional mailing offices.
In this issue, World Wildlife brings you another close look at nature, wildlife, and people—but this time the lens is on, figuratively and literally, our own backyards.
Our main feature looks closely at life on the Fort Peck Indian Reservation in Montana, where a dedicated group of community leaders is trying to bring back bison—not only for the sustenance and livelihoods they provide, but also for the culture that is inextricably tied to them.
We peek into photographer (and WWF staffer) Clay Bolt's "Meet Your Neighbours" project, which spotlights animals that live right around us, in backyards in the US and elsewhere. And we invite you to explore one of more than 400 US National Parks as the Park Service celebrates its centennial year.
But WWF is a global family, so we explore the world's backyards as well: among Namibia's farmers; in China's responsibly managed forests; and in southern Belize, where local communities have banded together to protect the reefs, mangroves, and fisheries where they live.
So please, enjoy this issue's stories, from wherever you call home.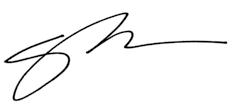 Alex MacLennan
Explore More
About

World Wildlife magazine provides an inspiring, in-depth look at the connections between animals, people and our planet. Published quarterly by WWF, the magazine helps make you a part of our efforts to solve some of the most pressing issues facing the natural world.