Ice cream's impact on the environment
It isn't something many people think about, but the ice cream in our freezers affects the wildlife on our planet. Of course, this tasty treat starts with milk from domesticated cows, but sugar, vanilla, chocolate, and other ingredients come from places that are home to thousands of wild and endangered species. One relatively unknown but widely used ingredient—palm oil—threatens tropical rain forests and the rich biodiversity of plants and animals struggling to survive in them.
The problem with popularity
Palm oil is the most popular vegetable oil in the world, used in about half of the foods on supermarket shelves. It's derived from the fruit of oil palm trees, which yield more oil per acre of land than do other sources of oil, such as soy or canola. That efficiency is a good thing, but palm oil is also a victim of its own success. Reckless producers are slashing and burning environmentally critical rain forests to make way for oil palm plantations.
10%
About 10% of all milk produced by US dairy farmers is used to make ice cream. That's 23 million gallons of milk going into 872 million gallons of ice cream.
22 Pints
The average American eats almost 22 pints of ice cream each year. Surveys show that vanilla is consistently the most popular flavor, followed by chocolate, cookies and cream, and mint chocolate chip.
Secret Sauce
Lots of ingredients go into all those scoops and swirls, but it is palm oil that gives hundreds of ice cream products their smooth and creamy texture.
Concentrated Impact
About 85% of the world's palm oil is produced in Indonesia and Malaysia. The rain forests in these nations store greenhouse gases in the soil. They're also home to magnificent—and endangered—species, including orangutans, rhinos, tigers, and elephants. Destroying forests to produce palm oil drives climate change and threatens valuable ecosystems.
A Sustainable Solution
WWF helped found the Roundtable on Sustainable Palm Oil (RSPO) in 2004 to give farmers, processors, consumer brands, and retailers better choices in palm oil. Together, these groups have developed palm oil production standards that protect habitats and biodiversity, conserve natural resources, and ensure transparency about production processes. In 2015, about 20% of the world's palm oil was certified sustainable by the RSPO.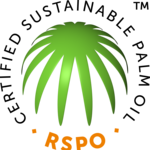 Explore More
About

World Wildlife magazine provides an inspiring, in-depth look at the connections between animals, people and our planet. Published quarterly by WWF, the magazine helps make you a part of our efforts to solve some of the most pressing issues facing the natural world.