Leaders around the world speak about wildlife crime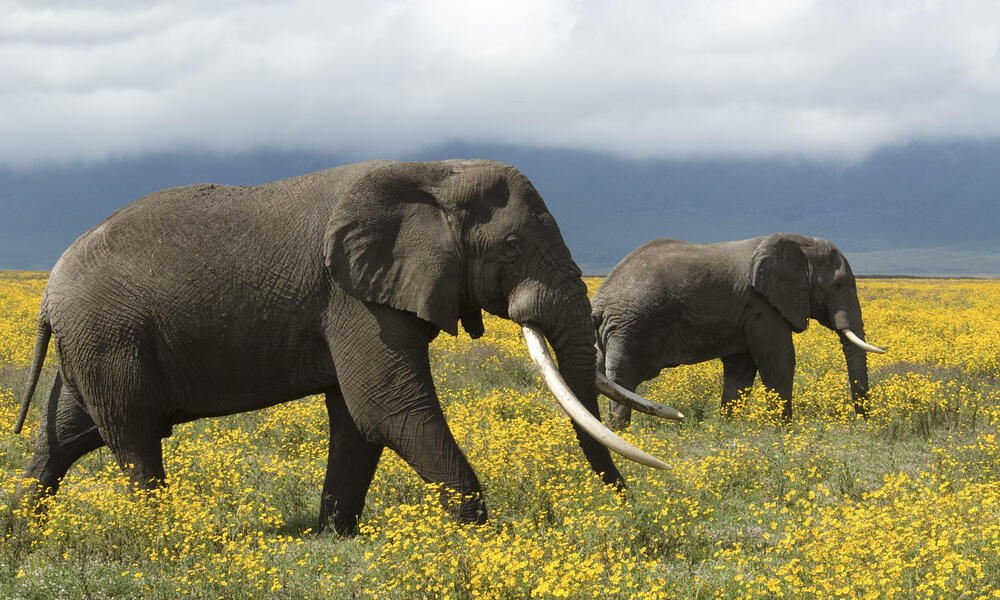 Stopping wildlife crime requires stepping into a supply and demand scenario of nightmarish dimensions. On the supply side, shutting down poaching and the international criminal cartels that drive it is absolutely vital. On the demand side, staunching consumer desire for ivory and other illegal and unsustainable wildlife products is equally essential.
"Americans have the ability to stem the horrific environmental, economic, and safety effects of wildlife poaching if they simply don't buy ivory. We can't point the finger unless we clean up our own act."

GINETTE HEMLEY Senior Vice President, Wildlife Conservation, WWF-US
"The halving of ivory prices in China is a vital first step in ending Africa's ivory crisis. Though there is much work to be done, this is good news for Africa's elephants, and the Chinese government should be credited for this progress. There's light at the end of the tunnel for elephants, instead of extinction."

PETER KNIGHTS CEO, WildAid
"One live elephant is worth so much more than all the pieces of art made from ivory [that are] gathering dust in homes far removed from the African plains."

LIEUTENANT GENERAL SERETSE KHAMA IAN KHAMA President of Botswana
"Time is running out for elephants. The grim reality is that until superpowers like the US and China close their commercial ivory markets, and freshly poached ivory can no longer masquerade as something it's not, the blood of Africa's elephants will continue to stain our collective hands."

JARED LETO WWF Global Ambassador

and

CARTER ROBERTS WWF CEO & President
"We are part of the problem, and we want to be part of the solution."

SALLY JEWELL US Secretary of the Interior
"I ... hope that people stop treating elephants and other species as a tool or a problem but become their friends, and let them live freely in their natural environment."

PHAN PHU Technical staff, Dak Lak Elephant Conservation Center, Vietnam
Learn more about stopping wildlife crime and take action today.
h
SOURCES
GINETTE HEMLEY: "WILDLIFE POACHING: 4 REASONS WHY YOU SHOULD CARE ABOUT THE ISSUE," NBC NEWS, 07-16-15. PHAN PHU: "THE STORY OF JUNE," PANDA.ORG. SALLY JEWELL: "US OFFICIAL HEADS TO AFRICA ON ANTI-POACHING CAMPAIGN," PHYS.ORG, 01-19-16. PETER KNIGHT: "LIFELINE FOR ELEPHANTS: IVORY PRICE HALVES IN CHINA AFTER XI PLEDGES BAN," THE WASHINGTON POST, 12-08-15. JARED LETO AND CARTER ROBERTS: "JARED LETO: HOW TO SAVE THE WORLD'S ELEPHANTS," TIME, 06-16-15. LIEUTENANT GENERAL SERETSE KHAMA IAN KHAMA: "BOTSWANA BECOMES FOURTH COUNTRY TO JOIN PROJECT BATTLING ILLEGAL IVORY TRADE," EVENING STANDARD, 01-04-16.
Explore More
About

World Wildlife magazine provides an inspiring, in-depth look at the connections between animals, people and our planet. Published quarterly by WWF, the magazine helps make you a part of our efforts to solve some of the most pressing issues facing the natural world.