Photographing elusive Dall sheep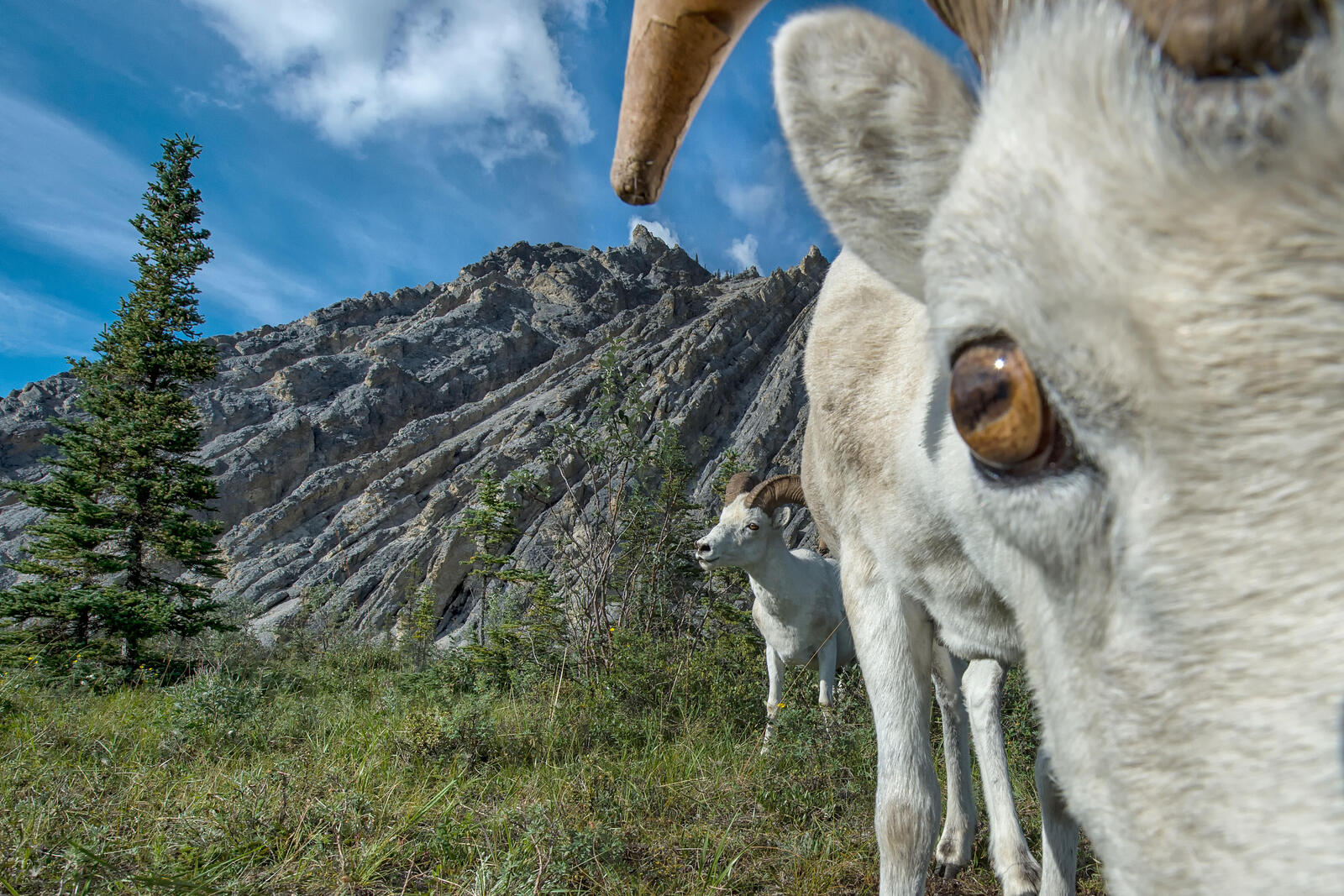 Issue: Summer 2016
Author: Peter Mather
WIND RIVER, YUKON :: CANADA
In the summer of 2012, I canoed the Wind River in the Peel Watershed, an enormous, remote stretch of wilderness in Canada's Yukon Territory. My companions were painters, musicians, filmmakers, and conservationists; the goal of our two-week trip was to produce art in support of local First Nations efforts to protect the watershed, which contains five other key tributaries besides the Wind River.
Capturing good images on canoe trips can be tough. You often find yourself in incredibly scenic areas. But between paddling, unpacking, repacking, cooking, eating, and hiking to locations, there's not much time to explore with a camera and really get into the subjects.
I got extremely lucky, though: At our last campsite, we encountered a pair of elusive white Dall sheep feeding at a mineral lick. Both were digging six-inch holes in the grass to lick the mud and chew on the plant roots, deriving essential nutrients and minerals from the process. They were basically kids in a candy store. I'd never seen anything like it.
I ditched my camp responsibilities and spent hours approaching the sheep. They'd already made five holes, so I set up a remote camera on one and waited. Almost instantly one of the sheep came over to inspect it. I was able to get five shots before its curiosity faded and it returned, satisfied, to its candy store.
Explore More
About

World Wildlife magazine provides an inspiring, in-depth look at the connections between animals, people and our planet. Published quarterly by WWF, the magazine helps make you a part of our efforts to solve some of the most pressing issues facing the natural world.