Where in the world can we make room for more tigers?
If we succeed in doubling the number of tigers in the wild, what new territories could they expand into?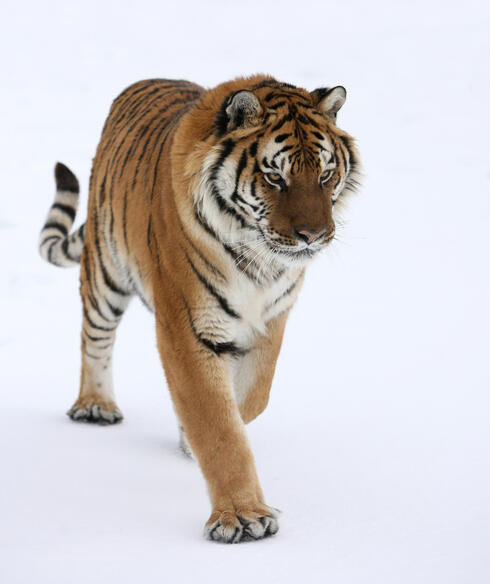 In 2010, the 13 countries that still have wild tiger populations agreed to double the global tiger population by 2022. That goal is as much about space as it is about numbers. In a world where viable tiger habitat is shrinking, where will we put twice as many cats?
One strategy is to reintroduce some of these animals to regions tigers once inhabited. To figure out where that might be possible, a team from WWF-Russia identified the criteria for the success of a new tiger population: abundant prey, protection from poaching and other human conflicts, political support, and—ideally—about 800,000 acres of land. They combed Asia for potential reintroduction sites and eventually found a promising spot: a wild swampy stretch in Kazakhstan, where the now-extinct Caspian tiger once prowled.
In 2014, WWF-Russia completed a proposal for translocating Amur tigers (which are genetically almost indistinguishable from Caspian tigers) to the site, which could be ready in seven to 10 years. The proposal has received scientific approval and is now awaiting a nod from Kazakhstan's government. If that happens, the world's biggest cat will gain (or rather, regain) a crucial place to roam.
Explore More
About

World Wildlife magazine provides an inspiring, in-depth look at the connections between animals, people and our planet. Published quarterly by WWF, the magazine helps make you a part of our efforts to solve some of the most pressing issues facing the natural world.