Wild tiger numbers trending upward
For the first time in a century, the number of tigers living in the wild is going up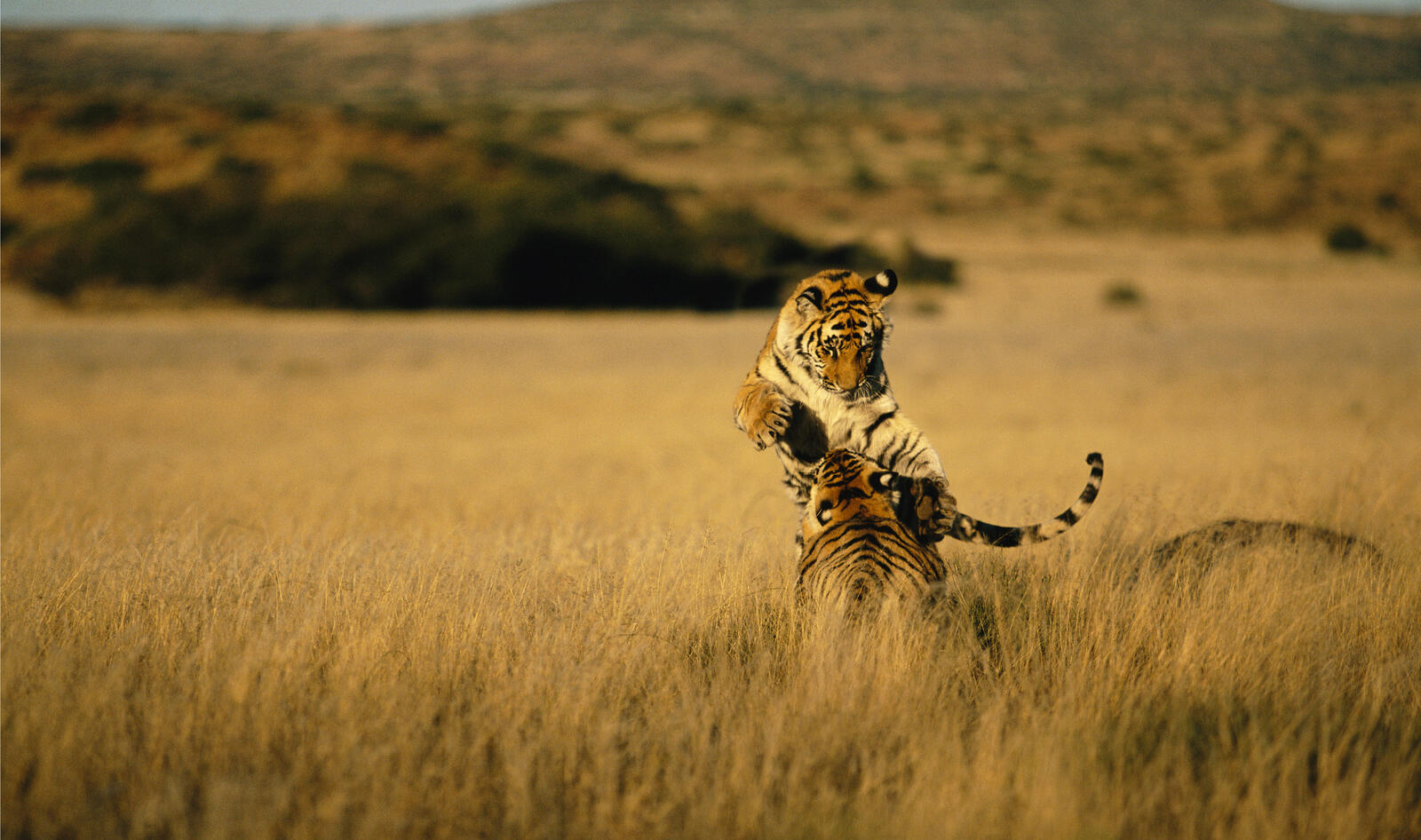 TIGER RANGE COUNTRIES :: ASIA
"Every once in a while you set a goal so ambitious it inspires the rest of the world to action," says Ginette Hemley, WWF's senior vice president for wildlife conservation. "When conservationists came together with the world's 13 tiger range countries in 2010 and committed to doubling the number of wild tigers by 2022, nobody asked us if we were crazy. They asked how they could help."
For the first time in a century, the number of tigers living in the wild is going up. According to the latest date, around 3,900 tigers now exist across Asia—up from an estimated 3,200 in 2010.
While countries such as India, Nepal, Bhutan, and Russia have seen major gains in tiger conservation, the outlook in some places remains very challenging—particularly in Southeast Asia. And poaching and habitat loss continue to be a threat in many places across their range.
In an unprecedented global push for a single species, governments, scientists, rangers, communities, and other organizations are working together to share the tactics behind their successes and are committed to jointly tackling the threats at hand. All to build momentum toward a goal that could go down in history as one of conservation's greatest wins.
Explore More
About

World Wildlife magazine provides an inspiring, in-depth look at the connections between animals, people and our planet. Published quarterly by WWF, the magazine helps make you a part of our efforts to solve some of the most pressing issues facing the natural world.