Editors Note: A sense of urgency
I believe that every story in World Wildlife matters. Every story is about real people, places, and wildlife, under real threats to their well-being. Every story represents the passion and urgency we feel at WWF—and tries to illuminate the most important work our staff and partners are doing, the facts about the state of the planet that worry and drive us, and the new opportunities that excite us most. And every story tries to demonstrate the ways in which WWF is putting in time and effort to change things for the better—in many cases funded almost entirely by your support. We take none of this work lightly.
In this issue, we explore the implications of receding sea ice—not only for polar bears, walrus, and Arctic peoples, but also for global oil and gas infrastructure, shipping, geopolitics, and commerce. In "Won't You Be My Neighbor?" two families talk farming, conservation, and monarch butterflies. And after a year in which more than 20,000 elephants were slaughtered for their ivory, we follow a wildlife manager in Kenya as he helps collar elephants so they can be tracked and protected.
All of these stories feel urgent to me. I hope they do to you as well.
Thank you as always for your support.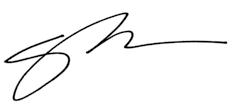 Alex MacLennan
WWF's mission is to conserve nature and reduce the most pressing threats to the diversity of life on Earth. WWF's vision is to build a future in which people live in harmony with nature.
PRESIDENT AND CEO Carter Roberts
EDITORIAL DIRECTOR Alex MacLennan
MANAGING EDITORS Sarah Forrest, Kristine Brennan
WRITER AND EDITORIAL COORDINATOR Sarah Wade
EDITORIAL
SENIOR EDITOR Alice Taylor
EDITOR, DIGITAL Alison Henry
EDITORIAL INTERN Erin Waite
CONTRIBUTING EDITORS Tania Curry, Teresa Duran, Katy Fenn, Molly M. Ginty, Jennifer Hanna, Terry Macko, Maura McCarthy, Jeff Muller
ART
ART DIRECTION AND DESIGN Pentagram
CONSULTING ART DIRECTORS Betty McLaughlin Meyer, Sharon Roberts
CONTRIBUTING PHOTO EDITOR Jennifer Anna
PRODUCTION
DIRECTOR OF PRODUCTION Lee Freedman
PRODUCTION, DIGITAL Isabelle Willson, Ellie Yanagisawa, Victoria Grimme
Volume 5, Number 2 (ISSN 2330-3050)
World Wildlife is published quarterly by World Wildlife Fund, 1250 24th Street, NW, Washington, DC 20037. Annual membership dues begin at $15. Nonprofit postage paid at Washington, DC and additional mailing offices.
Explore More
About

World Wildlife magazine provides an inspiring, in-depth look at the connections between animals, people and our planet. Published quarterly by WWF, the magazine helps make you a part of our efforts to solve some of the most pressing issues facing the natural world.