WWF activists speak out for conservation on Capitol Hill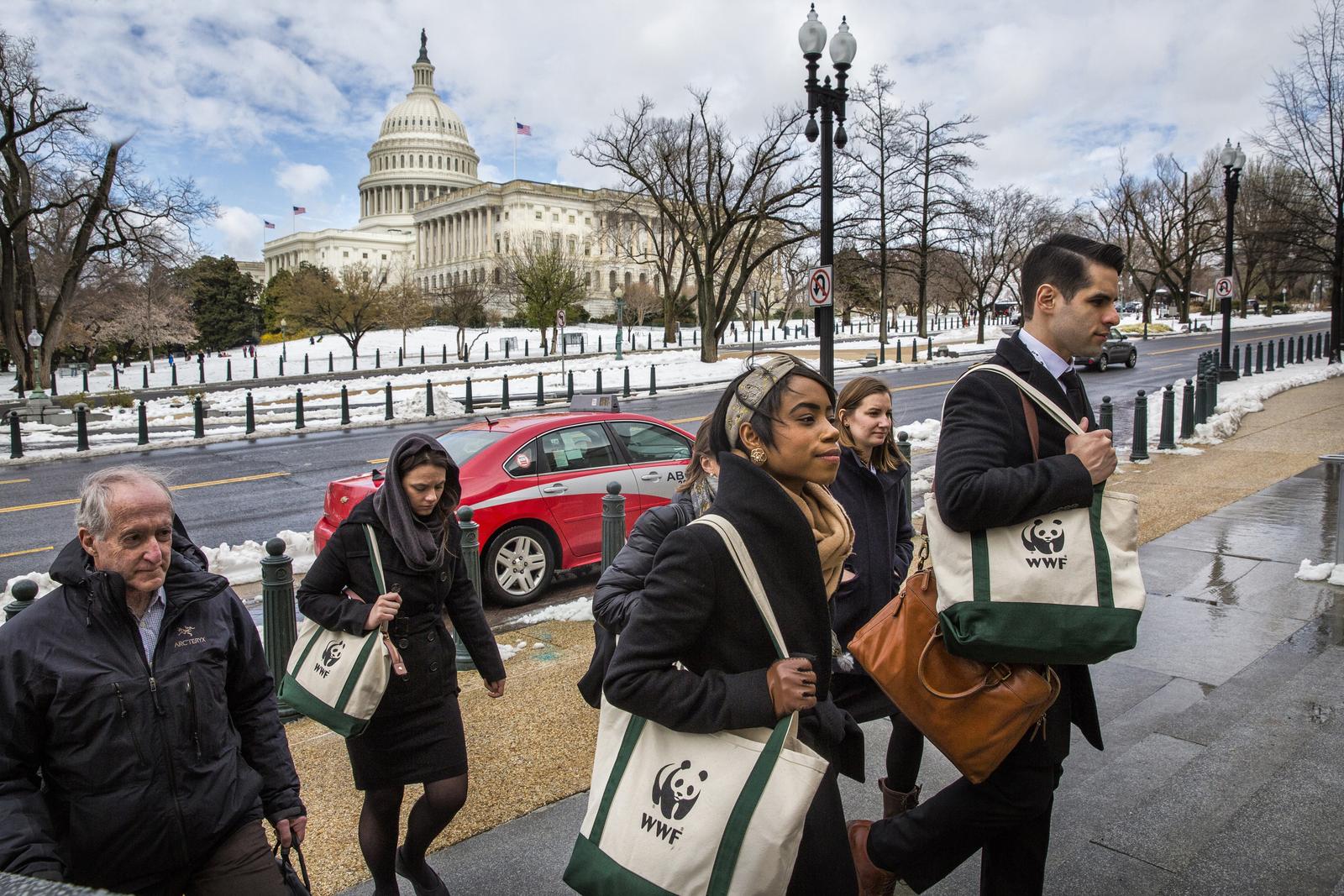 On March 14, 2017, during WWF's first-ever Lobby Day, nearly 80 activists from across the country—including many WWF Partners in Conservation—traveled to Washington, DC, to meet with their representatives on Capitol Hill. In more than 60 face-to-face meetings, they discussed topics ranging from international conservation funding to renewable energy—and made it clear to both Republicans and Democrats that the environment needs to be a priority in the coming years.
"My advice to our leaders is 'get motivated about it,'" said Autumn Ashley (second from right), a WWF Panda Ambassador from New York. "America is number one in so many things. Well, let's be number one in clean energy. In protecting our planet. Let's set an example for other countries."
Lobby Day was part of WWF's ongoing effort to secure and expand conservation priorities with the US government, which has long played an essential role in promoting the conservation of species, habitats, and natural resources both at home and abroad. Not only do such investments help secure the future of our planet, but they also help bolster global stability and enhance our own nation's security and economic growth.
"I'm overwhelmingly grateful to our activists," says Sara Thomas, who manages online advocacy efforts for WWF. "Their dedication, determination, and commitment has made a real difference for WWF's priorities around the world."
Explore More
About

World Wildlife magazine provides an inspiring, in-depth look at the connections between animals, people and our planet. Published quarterly by WWF, the magazine helps make you a part of our efforts to solve some of the most pressing issues facing the natural world.