Bison from Sweden expand wild herds in Russia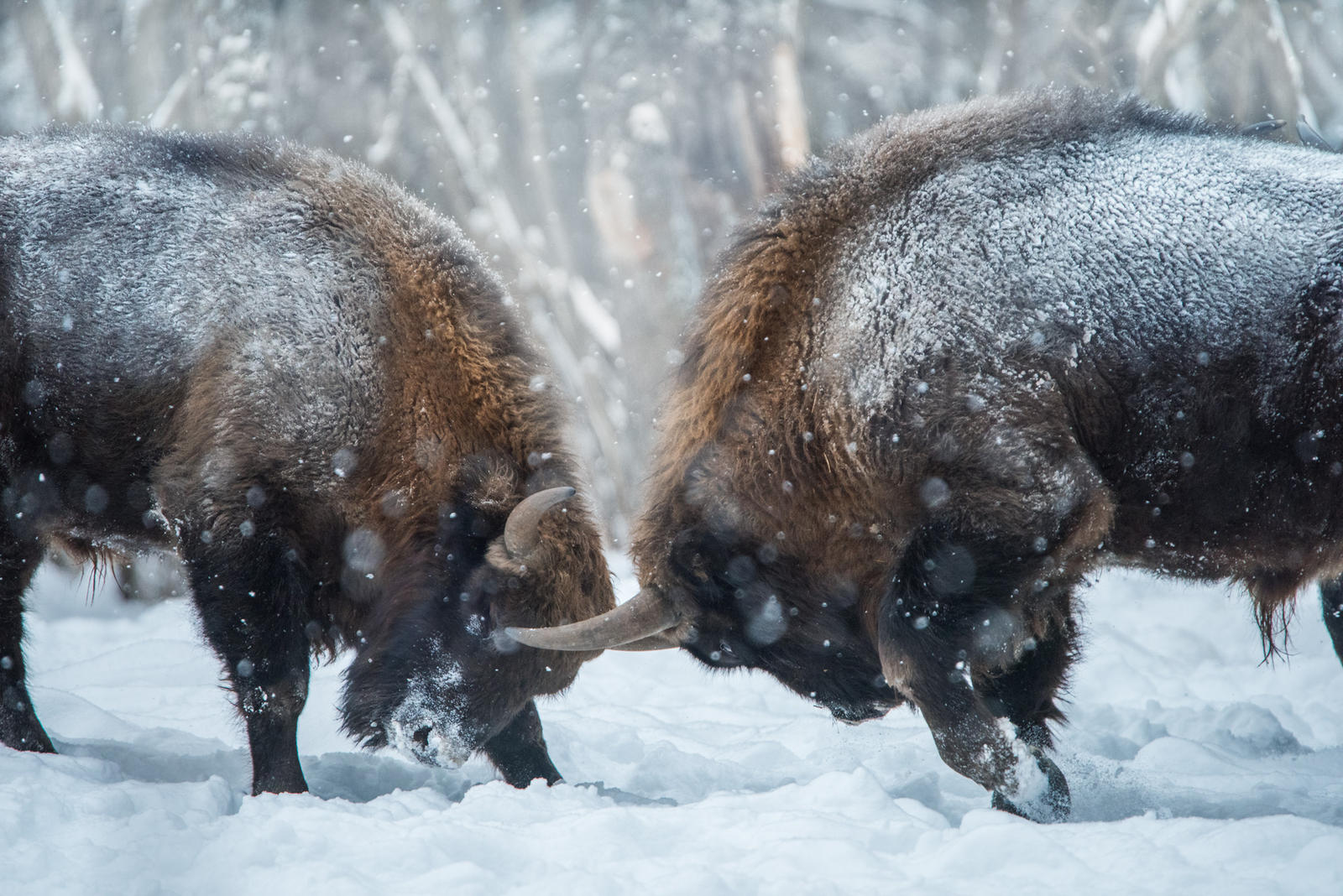 OKSKY STATE NATURE BIOSPHERE RESERVE :: RUSSIA

In December, 17 European bison traveled from Sweden to Russia's Oksky State Nature Biosphere Reserve. The journey, marking the first relocation of European bison to Russia since 2002, required a ferry and a fleet of trucks traveling more than 1,200 miles.
The bison transport was two years in the making, says Roman Mnatsekanov, senior project coordinator for WWF-Russia, which helped orchestrate the move. The challenges continued upon arrival as bison were coaxed out of the trucks. "We had to bring them out using ropes and hands," says Mnatsekanov.
The European bison is Europe's largest surviving land animal; it was, until recently, among the world's most endangered. Similar to its American cousin, the species ranged throughout the continent before habitat loss and hunting drove it nearly to extinction in the early 20th century. Conservation measures, including breeding and reintroduction efforts by WWF, have helped improve numbers.
Oksky has welcomed the births of over 400 bison calves since opening its breeding center in 1959. But recent years have seen an increase in the number of bull calves born at Oksky and other Russian breeding centers, indicating low genetic diversity.
The new bison will strengthen existing populations and create a new herd whose offspring will be released into the wild.
Explore More
About

World Wildlife magazine provides an inspiring, in-depth look at the connections between animals, people and our planet. Published quarterly by WWF, the magazine helps make you a part of our efforts to solve some of the most pressing issues facing the natural world.