WWF National Council member Winnie Lam on innovation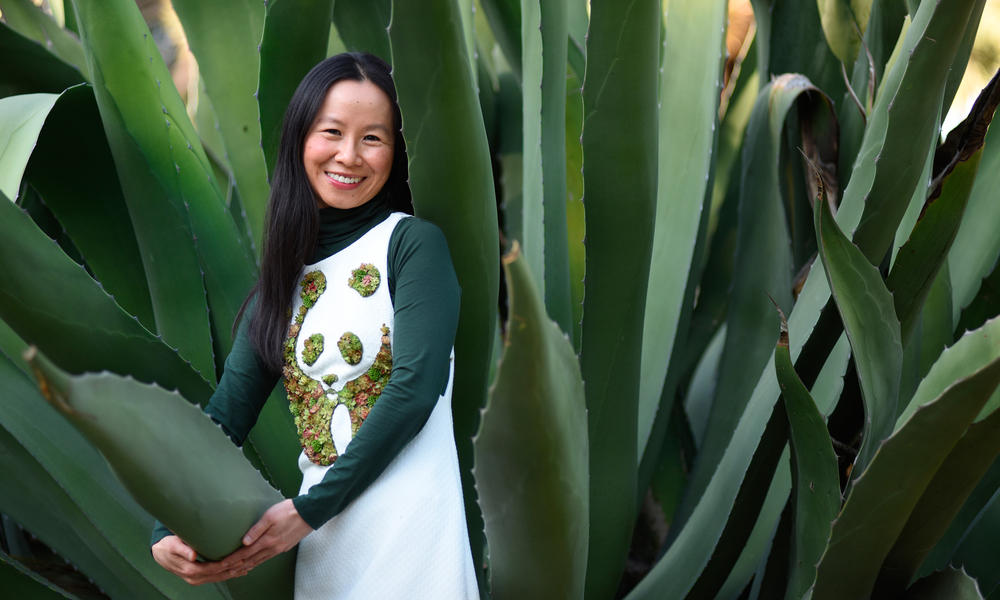 WINNIE LAM (pictured above in a dress of her own creation) remembers seeing intricate elephant ivory carvings during family trips to Chinatown as a child, and being unaware of their significance. "It never crossed my mind where these products came from," she says. After learning about the devastating realities of the illegal wildlife trade, she transformed her perspective and became a champion for animals. Lam believes technology can help save the planet and is leveraging her roles as both a Google employee and a member of the WWF National Council to protect the future of nature and inspire others to do the same.
You've made conservation your career. How did that happen?
I've worked in the tech industry ever since graduating from college. After spending years working on software and doing environmental projects on the side, I took a five-month sabbatical from Google in 2012. That's when I decided to focus 100% of my energy on conservation issues. It's one of the best decisions I've ever made. Now, I get to help the planet every day. As captain for earthly elements at Google, I manage the environmental sustainability of the company's data centers, which house the computers that bring you Google Search results, show you YouTube videos, and deliver your Gmail messages.
What are you doing to help protect wildlife?
I'm working with one of Google's big data experts on an effort to use Google Search data to predict animal species at risk of becoming endangered due to consumer demand. There are billions of Google searches every day, so Google Trends provides a good pulse on consumer trends. We believe it is much more effective to detect and stop an increase in consumer demand early on, rather than later when demand has reached the mainstream.
Why do you support WWF?
WWF stands out for its willingness to partner with the private sector and advance conservation solutions on a global scale—and for its openness to using innovative technology. In fact, WWF hosted a Wild Side of Tech expo at Google's headquarters in 2017 that showcased, among other things, how thermal cameras and unmanned aerial vehicles can help catch poachers. The audience was so energized about what these technologies could mean for the future of our planet. I'm excited to see what comes next.
Explore More
About

World Wildlife magazine provides an inspiring, in-depth look at the connections between animals, people and our planet. Published quarterly by WWF, the magazine helps make you a part of our efforts to solve some of the most pressing issues facing the natural world.