Can we use social media to help save elephants?
Could the right message to Chinese tourists help curb demand for ivory?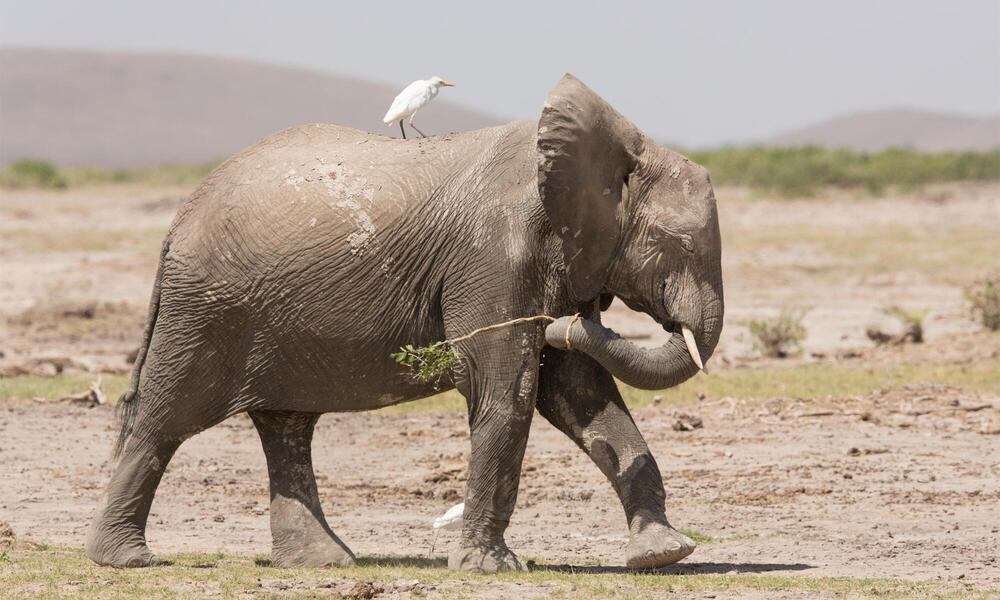 According to research by WWF and TRAFFIC, Thailand is the top overseas location where Chinese tourists purchase ivory.
Since China implemented its ivory ban at the end of 2017, demand has fallen among almost every demographic. The one exception, according to WWF research, is Chinese tourists traveling internationally, among whom ivory demand has actually increased.
In October 2018, WWF worked to combat that trend via a social media campaign focused on reaching travelers through Chinese social platforms WeChat and Weibo, as well as travel industry partners like NokSkoot Airlines and Ctrip.com. The campaign happened during Golden Week, a national holiday that's one of China's biggest travel periods.
That week, WWF and partners pushed out three social messages to Chinese tourists visiting Thailand, where open ivory markets still abound. One message focused on ivory's environmental impacts; another emphasized the legal consequences of bringing ivory into China; the third simply encouraged tourists to buy other products more reflective of Thai culture. A number of influencers, including WWF board member Leonardo DiCaprio, shared the posts to generate more publicity.
The messages received more than 33 million views and 900,000 reposts. WWF analyzed how well each post performed with different tourist demographics. Results informed a Lunar New Year campaign in February 2019, which resulted in 57 million social media impressions.
Explore More
About

World Wildlife magazine provides an inspiring, in-depth look at the connections between animals, people and our planet. Published quarterly by WWF, the magazine helps make you a part of our efforts to solve some of the most pressing issues facing the natural world.