In-Depth
Gallery: Artwork by Jason deCaires Taylor
Since the mid-2000s, Jason deCaires Taylor has been combining his talents as a sculptor, scuba diver, and photographer to create underwater art. His striking installations—made from ecologically safe concrete and designed to attract marine life—have become artificial reefs, creating new homes for communities of corals, sponges, and fish. For some of the coastal communities near the installations, the artificial reefs have also generated tourism opportunities that can alleviate tourism-driven pressure on natural reefs. DeCaires Taylor says the human figures in his work highlight the damage our species has caused to ocean life through climate change, overfishing, and other harmful activities. But they also reflect harmony with nature, he says, as they begin to be transformed by the oceans: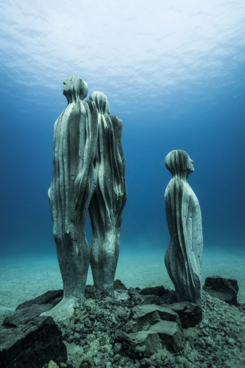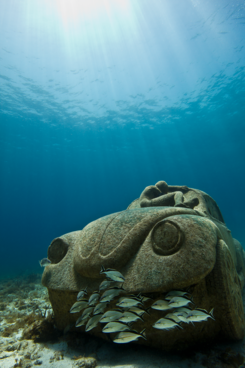 "We are natural beings ourselves, and we tend to forget that. We can coexist with nature. We're all part of the same system."
Top left: Hybrids, Lanzarote, Spain, 2017. Top right: Anthropocene, Cancun, Mexico, 2012. Bottom left: Crossing the Rubicon, Lanzarote, Spain, 2017. Bottom right: Inheritance, Punta Nizuc, Mexico, 2011.
Explore More
About

World Wildlife magazine provides an inspiring, in-depth look at the connections between animals, people and our planet. Published quarterly by WWF, the magazine helps make you a part of our efforts to solve some of the most pressing issues facing the natural world.