Refreshing locally minded conservation in Colombia's Orinoco River Basin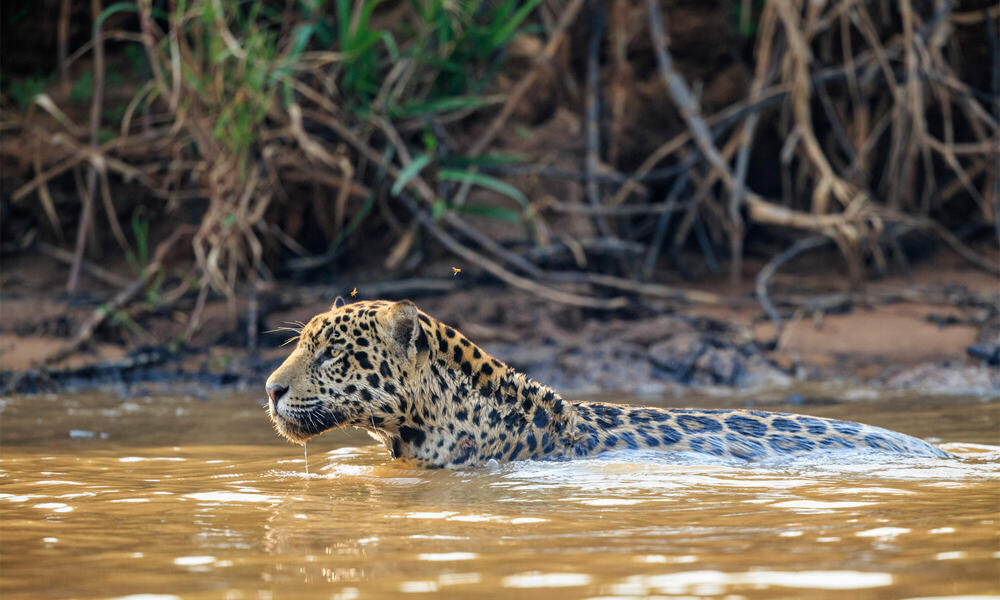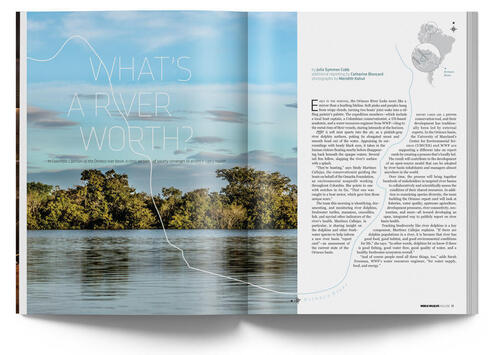 Our "What's a River Worth?" feature splashed into Colombia's Orinoco River, where a small but diverse team was working together to assess the river basin's health. They used a river basin "report card" to translate complex scientific data into a simple conservation summary everyone could understand. Thanks to a new open-source template developed by WWF and the University of Maryland Center for Environmental Science, those closest to the river and its resources were able to independently develop the report card. Now, this globally recognized template for a community-developed report card is empowering those who live near, and depend on, river systems around the world.
FLOWING FREE
Among the report card's immediate recommendations was one to formally conserve the free-flowing Bita River, one of the Orinoco tributaries, to protect ecosystem biodiversity. On June 23, 2018, Colombia's President Juan Manuel Santos designated the Bita River basin, home to iconic species such as river dolphins, tapirs, and jaguars, a Wetland of International Importance under the Ramsar Convention.
MINDING THE GAPS
Through the report card process, the Orinoco stakeholders uncovered areas where monitoring was weak—or even nonexistent. Local authorities, community groups, and university research teams have since begun to fill these gaps, improving monitoring
of fires, deforestation, and biodiversity. In fact, the increased monitoring of Inia geoffrensis, the iconic pink river dolphin that flourishes in the Amazon, helped contribute to its first official IUCN status, an important step toward serious protection of this endangered species.
GRADES ARE IN
In July 2016, the Orinoco River Basin Report Card was released. Overall, the river basin received a grade of B-minus, "moderately good health, but action needed now." The report card highlighted the challenge posed by rapidly increasing agricultural and industrial development, and stressed the importance of planning to ensure climate-smart development. WWF-Colombia continues to work with local partners and expects the next Orinoco report card to be released by 2020.
INTERNATIONAL RIPPLES
The success of the Orinoco River Basin Report Card has inspired communities both near and far to assess their own rivers. With support from the John D. and Catherine T. MacArthur Foundation, Colombia and Ecuador are developing a cross-national report card for the Mira-Mataje River Basin. WWF is also supporting locally led report cards being developed for the Tuul River Basin in Mongolia and for basins in China and Zambia.
Explore More
About

World Wildlife magazine provides an inspiring, in-depth look at the connections between animals, people and our planet. Published quarterly by WWF, the magazine helps make you a part of our efforts to solve some of the most pressing issues facing the natural world.