Tracing the Paraguay River through the world's largest tropical wetland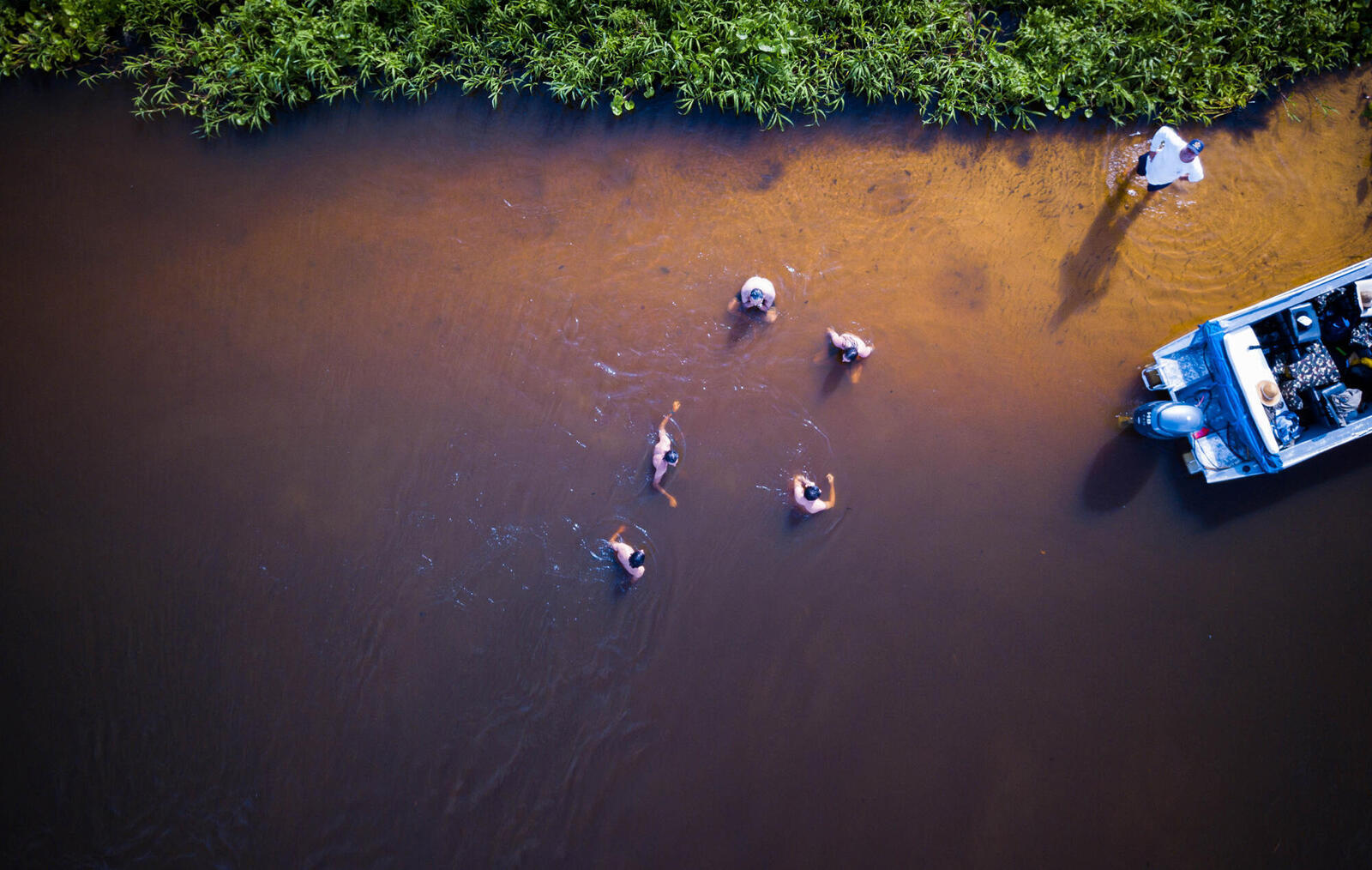 PARAGUAY RIVER :: BRAZIL
In March 2018, WWF-Brazil led a group of 25 journalists, researchers, and celebrities on a five-day adventure that involved boating, driving, walking—and sometimes wading—along the Paraguay River. Hailing from Bolivia, Brazil, and Paraguay, the group's objective was to learn about the river's importance to plants, animals, and people, so they could raise awareness about the connection between remote landscapes and city water taps.
The Paraguay River originates in the vast Cerrado savanna and feeds the Pantanal, a gargantuan wetland that sprawls from Brazil into Bolivia and Paraguay. From April to September—the region's rainy season—the wetland's headwaters discharge 47 million gallons of water per day. That water supports more than 4,000 plant and animal species, along with ranchers, local communities, and cities.
But expanding agricultural production, unsustainable ranching, and poor infrastructure planning are threatening this critical ecosystem. During their journey, the group met fishers worried that dredging and a proposed shipping port would devastate fish populations. They saw city pipes discharging raw sewage into the river.
Happily, they were also enchanted by the landscapes they encountered, and came away feeling empowered to advocate for protecting the river and wetland. Said Brazilian singer Ana Rafaela, "This was the first time I really understood the importance of a water source."
Explore More
About

World Wildlife magazine provides an inspiring, in-depth look at the connections between animals, people and our planet. Published quarterly by WWF, the magazine helps make you a part of our efforts to solve some of the most pressing issues facing the natural world.