Income Property
Family, business and a long-term view of the land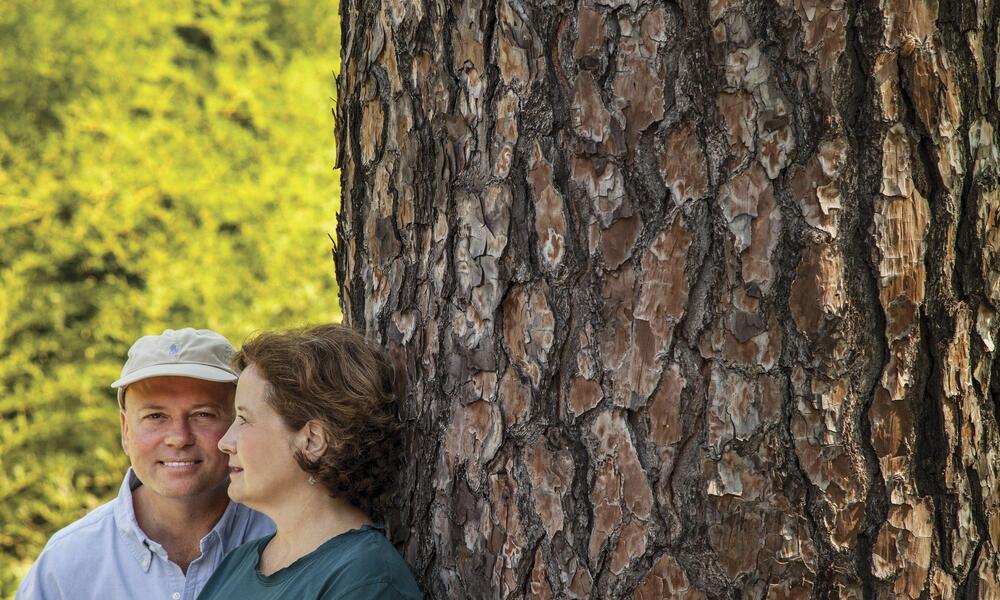 Issue: Winter 2013
Author: Gary Borders
Photographer: O. Rufus Lovett
As a thunderstorm approaches on an unexpectedly cool July morning, a brown-haired boy clambers down into a ravine in a forest outside the tiny community of Genoa, just east of Texarkana—a city that straddles the Texas-Arkansas line. He makes his way down to a shallow, clear-water creek. Above him tower century-old shortleaf pines, along with beech and oak trees. The canopy nearly blots out the darkening sky. Along the creek grow ferns, shrubs and grassy sedges rarely seen in this region. Harrison Torrans, like 11-year-old boys everywhere, is fascinated by the running water, delighted to be traipsing in the forest, climbing over fallen logs, picking up sticks, and ducking under low-hanging branches.
Trailing Harrison are his parents, Bob and DeMita; his sister, Claire; and their friend John Cook, who works for Domtar, a paper manufacturer with a mill in nearby Ashdown. John, Bob, and DeMita graduated from Texas High together and share an easy familiarity. Bob and John finish each other's sentences from time to time. All of them grew up just as captivated by these woods as Harrison is right now.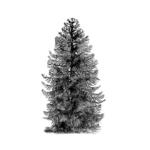 Partners in the Fight for Forests
Domtar and International Paper, major players in the pulp and paper industry, are among the 210 international members of WWF's Global Forest & Trade Network (GFTN). Twenty years strong, this WWF-led partnership works to make measured, responsible forest management the norm for all facets of the industry, and helps individual companies make the necessary changes to earn credible certifications like those granted by the Forest Stewardship Council (FSC). And GFTN doesn't just talk the talk: 35% of the total FSC- certified forest areas in countries where GFTN works exist due to the group's grassroots efforts.
Want to support responsible forestry in your daily life? Look for the "FSC- certified" logo the next time you stock up on products like tissue paper, notebooks or even patio furniture.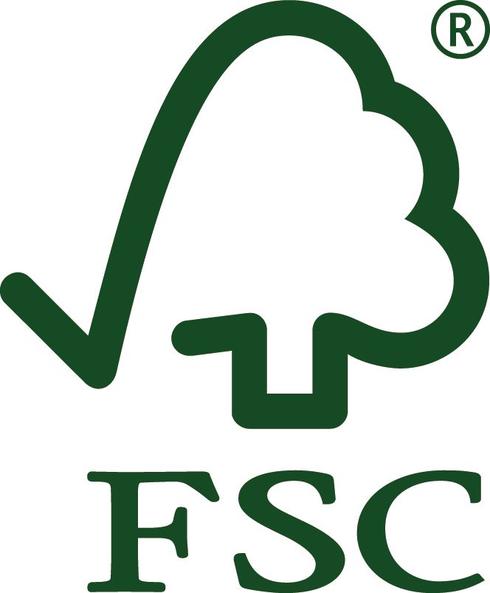 Bob's sister Jean Torrans owns this particular 20-acre tract. It has been in the family since it was purchased around 1880 by their great-grandmother's brother, William Ward. John—who in his role at Domtar helps landowners decide how to manage their timber stands—figures some oaks were harvested from it at one point, though likely not during the family's four generations of ownership. The site contains shortleaf pines that are approximately 100 years old, along with a variety of mature hardwood species.
"This is not something you see very often," John says. "For the most part, this is as pristine as a forest gets in this part of the world. The lumber value is tremendous."
Valuable it may be, but Jean never intended to harvest the tract. She inherited it from her father in 1989, along with his aversion to cutting timber. "Dad knew the value of a pretty piece of property. He did not lease minerals, and he did not sell timber," she says.
In spite of the land's deep sentimental value to the Torranses, it wasn't until six years ago, when John accompanied Jean there in his capacity as a forest management advisor, that she fully realized the uniqueness of the property. After he walked the tract with her, explaining its value from a biological perspective, Jean made an even stronger personal commitment to protect it for the long haul.
Her decision means that this place will continue to be a haven for the Torranses, as it was for Jean and her five siblings when they were little. She fondly recalls the rope swing on a huge pine tree that grew nearly horizontally out of the ravine. Kids would latch on and swing way out over the stream. When her parents let their children escape to this natural playground, they knew exactly where the kids would be.
"You didn't need a babysitter here," she says. "Mom and Dad just knew we would be in the creek."
Jean owns another tract of land, purchased by her father in the 1970s, which does not possess the sentimental value of the pristine forest of her childhood summers. She sold the timber off the 30-acre plot 20 years ago, replanting pine and allowing the hardwood to regenerate naturally. The pines were thinned last year, so today this tract resembles a more natural timber stand for the region, as does her brother Bob's land just down the road.
Bob's 80 acres were bought by his grandfather in 1906—and he too inherited his father's love for the land and a reluctance to cut timber. So it took John Cook a long time to convince Bob that it would make sense to harvest those trees, which consisted of amature stand growing on a dry and less-productive site. Finally, in 2005, Bob had 50 acres cut and replanted in faster-growing loblolly pine. A 30-acre section of mature-growth timber located roughly in the center was preserved.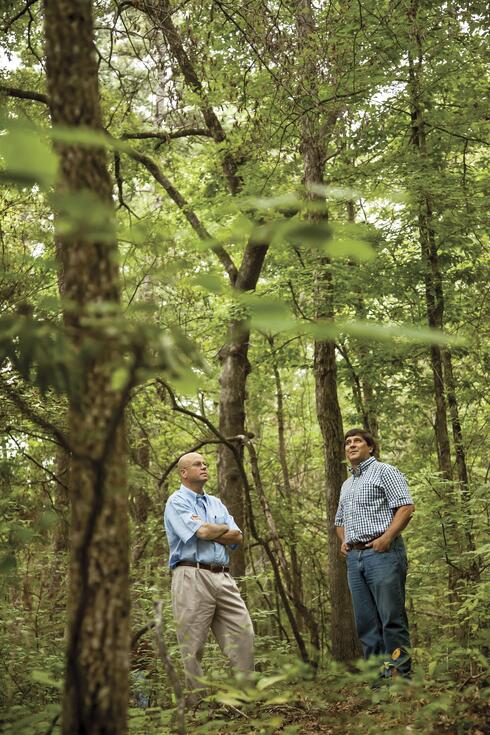 "We were beginning to lose a lot of timber on that tract from sheer age," says Bob. "From a financial standpoint, you can sit there and watch the trees die, or you can replant and have a continuing source of income."
Today, the Torranses' harvest strategies take into account the long-term best interests of both landowner and land: Both tracts are certified by outside audit firms as meeting Forest Stewardship Council (FSC) standards. The FSC, which WWF helped create in 1993, is considered by many to be the gold standard of forest certification for environmental, social, and—increasingly—economic reasons.
For a tract to become FSC-certified, a landowner must comply with 10 principles and up to 57 criteria, the latter of which vary according to size. The goal—whether it is for an owner of 80 acres in southwestern Arkansas or a cooperative of teak forest plots in Indonesia totaling more than 11,000 acres—is to provide market-driven incentives for engaging in responsible stewardship of the forest. Increasingly, consumers are looking for the FSC logo when buying wood products, according to Linda Walker, manager of WWF's Global Forest & Trade Network.
"There is increasing awareness, especially among young people, of the power of their buying decisions. The FSC certification mark helps purchasers promote responsible forestry. On the producer side, it is a way for people like the Torranses to be recognized as landowners who are implementing best management practices that will sustain their forests for the long haul," she says. "With projections of 9 billion people on the planet by 2050, forests will face increasing pressures to supply fiber, food and fuel. We believe that well-managed forests are essential to meeting these demands while also providing critical wildlife habitat, ecosystem services and climate benefits."
Bob Torrans concurs, saying that FSC-certified timber makes economic sense and will continue to grow in popularity among both small and large landowners.
"The consumer is driving this demand on everything from to-go coffee cups to copy paper," he says. "If they don't see the FSC logo on the product, the little hands that we're raising—the children and grandchildren— they're not going to reach for that product."
Bob and Jean both belong to the Four States Timberland Owners Association, which is managed by Domtar. The association enables small and large landowners to take advantage of FSC's Family Forests Program—to aggregate holdings with other members of the association in order to become FSC-certified.
John Cook says that Domtar recognizes that FSC-certified paper is its growing market. "That's important," he adds, "since demand for single-sheet paper, which is produced at the Ashdown mill, is contracting at a 4% annual clip nationally." On occasion, when there is high inventory at the Ashdown mill site, wood purchases are curtailed—but not for FSC-certified timber. And while the percentage of FSC-certified wood that goes into the Ashdown mill remains low, Cook says, company officials are determined to increase that amount.
"We always buy it," says John. "That has been our promise to our landowners association. We are always open to them—Easter Sunday, Super Bowl Sunday—we're buying their wood."
Darrell Pendris, Southeast US regional manager for FSC-US, notes that "this region is home to most of the world's paper production, plus some key biodiversity hotspots. FSC certification enables landowners to derive economic benefits while being recognized for their leadership practices in maintaining biodiversity."
Timber, Pulp, and Paper
446 million acres
of forest certified by FSC globally—more than 2.5 times the size of Texas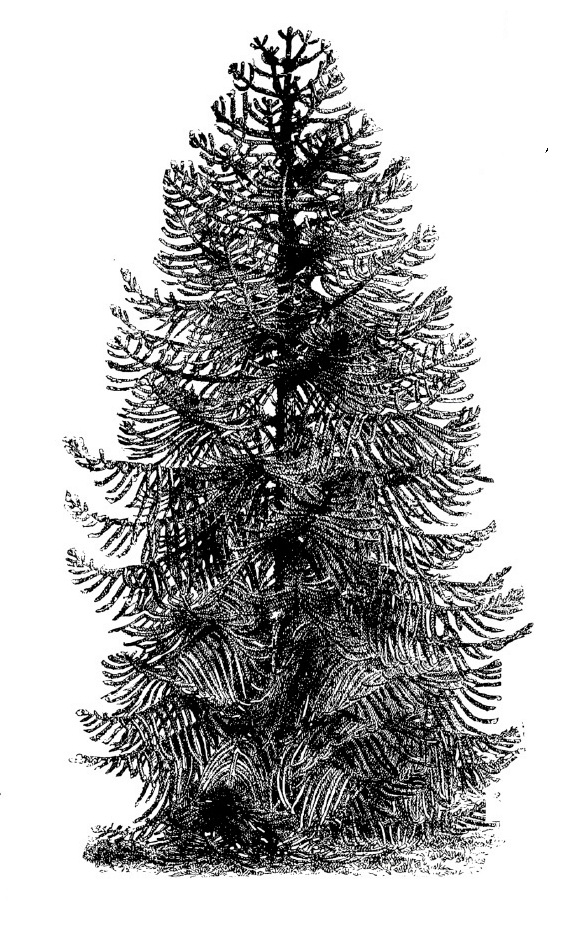 80 countries
have FSC-certified forests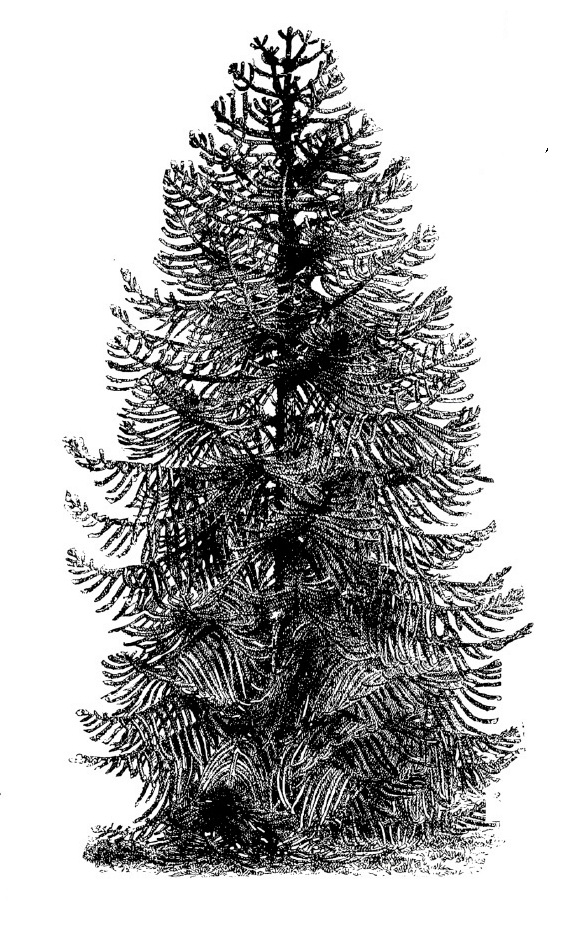 40%
of forest area in North America is FSC-certified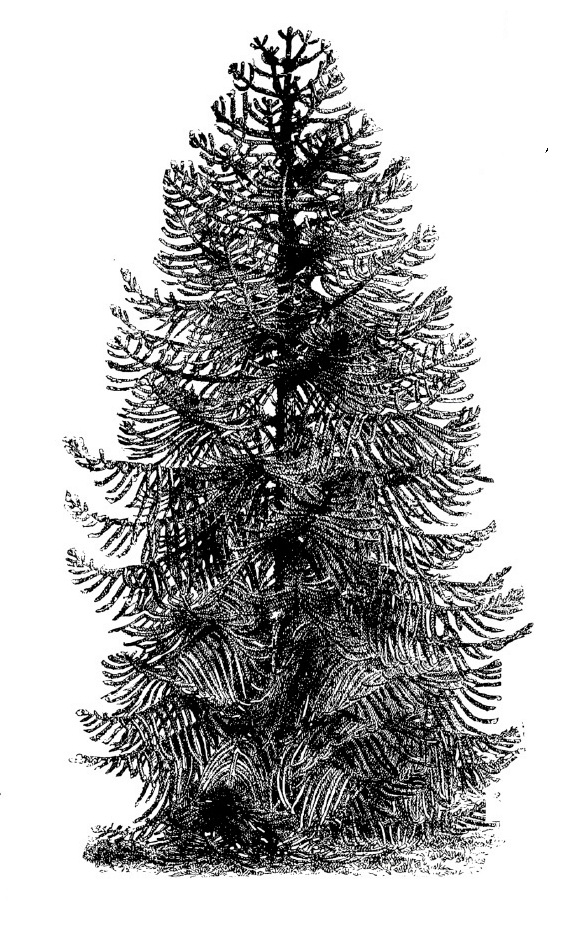 3.4 billion
cubic meters of wood is extracted from forests each year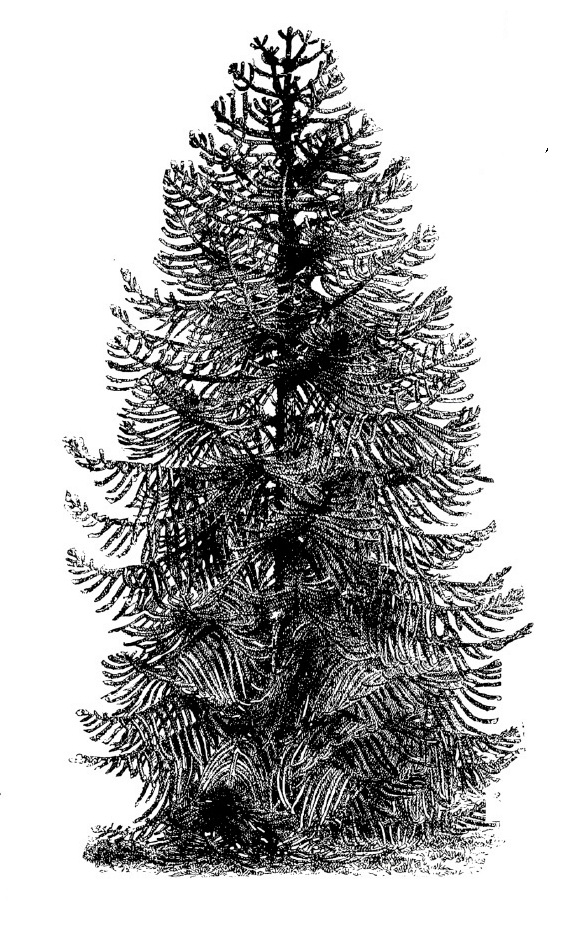 >40%
of all industrial wood traded globally is consumed by the pulp and paper industry
Unlike Bob and Jean Torrans, who both own other businesses, Ed Hurliman relies almost entirely on timber for his livelihood. Based in Broken Bow, Oklahoma, a heavily wooded region about 80 miles northwest of Texarkana, Ed has owned and managed timber property for more than 40 years. All told, under various family partnerships and trusts, he manages 30,000 acres.
"We have pine and hardwood tracts, pine plantations and natural stands," he says. "We have a range of productivity classes."

Among Ed's holdings are several FSC-certified tracts operated under the umbrella of International Paper (IP), the largest paper and pulp producer in the world. IP operates a mill in Texarkana that produces bleached fiberboard for hot and cold cups, cartons for fast-food containers, and other products. Ed is in the process of getting all his holdings documented under a geographic information system, which is the first step to increasing the amount of acreage he can get FSC-certified. His motivation, he admits, is primarily financial: While he believes that people who make a living from timber are already good stewards of the land, he readily acknowledges that certification programs improve the marketing opportunities for timber.

"I think [certification] gives you priority in getting your wood moved and harvested when there is more than enough available," he says. "I think the mills would take certified wood before they would take open-market wood. It seems like certification is the wave of the future; maybe it is here now."

IP's Jeremy Poirier, a certified wildlife biologist and fiber certification manager, agrees. "What is important," he says, "is getting to responsible forestry that is good for landowners, forests, and wildlife, and telling stories about the good that private landowners are doing. These properties all go through a third-party independent audit. It's a way of showing the public that folks are doing the right thing on their forestlands."

"I like working with private landowners," he says. "They are very passionate about what they do."
Teri Shanahan, IP's vice president for sustainability, says that in the past decade the company realized that there was a glaring void in the public's understanding of responsible forestry.
"As the Food and Agriculture Organization of the United Nations notes, it's a challenge 'to demonstrate the simple idea that one of the best ways of saving a forest is to use it,'" she says. "It's done by using renewable resources in a responsible way that can be maintained for the long term. In effect," she adds, "We keep trees growing."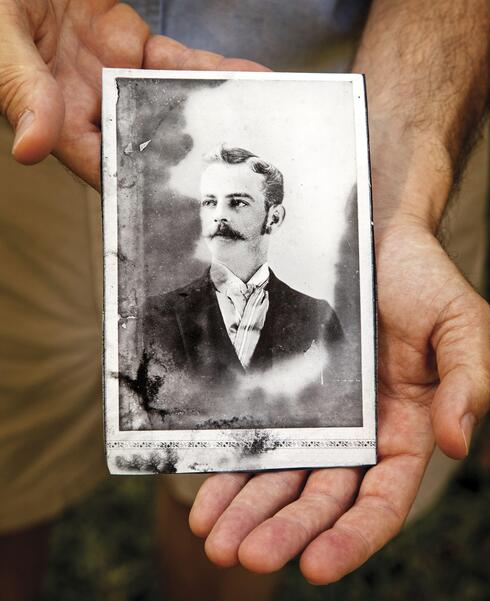 To that end, IP aggressively increased the amount of third-party-certified wood fiber in its supply chain by 18% last year. Of the 60 million tons purchased last year, 32% was third-party certified, either through FSC or the Programme for the Endorsement of Forest Certification—a nonprofit umbrella organization that endorses national forest certification programs worldwide.

Teri says IP understands that the public wants a third-party audit as assurance that companies are following responsible forestry practices. "Having third-party certification adds credibility to our overall message," she says.
Back in texarkana, John Cook smiles as he drives home from the Torranses' land. He says his company's goal in the Texarkana area is to have as much FSC-certified land and fiber as it can acquire and that, to his surprise, small landowners have been extremely receptive.

"I'm overwhelmed by the number of people interested in joining [the Four States Timberland Owners Association]," he says. "I can see a desire in them to learn more—not just about gaining greater growth and income, but about how to do this in harmony with these forests' natural life cycles."
Landowner Bob Torrans isn't surprised. Expressing a sentiment that might be shared by other landowners who are taking the long-term view of their land holdings, he says, "I want to leave my children a good environment, and lands that are well-managed. And I want the next generation to have a market for their wood."
Explore More
About

World Wildlife magazine provides an inspiring, in-depth look at the connections between animals, people and our planet. Published quarterly by WWF, the magazine helps make you a part of our efforts to solve some of the most pressing issues facing the natural world.