Photographer Andy Austin Shares Nature Through His Camera's Lens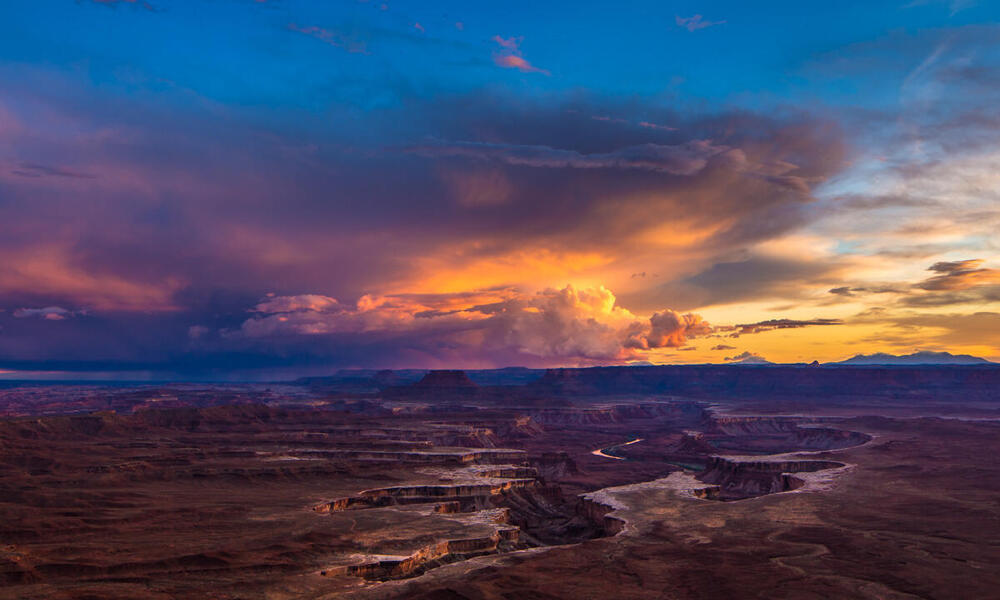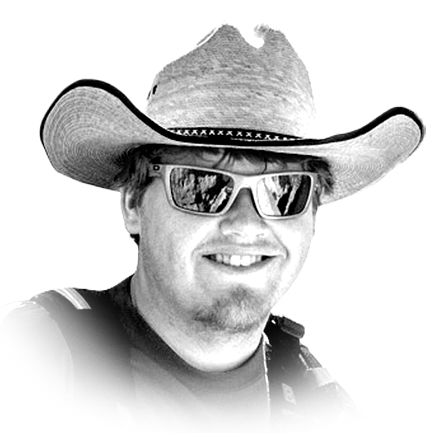 Age: 22
Home: Billings, Montana
Cause: Sharing the beauty and value of nature with the public through landscape and wildlife photography.
The rain in Utah's Canyonlands National Park fell with a resolute stubbornness for more than two days. Andy Austin, a self-taught photographer wrapping up his final semester at Montana State University, contemplated a break in the clouds at Green River Overlook, and then continued the drive back to his campsite.
But the panorama of the deep canyon and meandering river nagged at him until he turned the car around and cruised the hour back to the overlook. He set up his shot and waited. Within two hours the clouds scattered into vivid yellows, oranges and purples across a rain-kissed sky. Click.
"It spoke to me in that moment," Austin says. "I really worked hard for it. I waited for it and ended up loving the image."
For Austin, nature photography provides inspiration and deepens his appreciation of the planet and its species. It has also become his way of spreading a message to others about the value of nature.
Hyalite Reservoir Near Bozeman

The reservoir is in the same area as Palisade Falls--about 20 minutes outside of Bozeman, Montana. I was sitting in my apartment in Bozeman when I decided to take a last minute trip to see if I could catch a sunset on Hyalite Canyon. I showed up just in time and that last-minute decision resulted in one of my most popular shots.

Golden Eagle Near Bozeman

Until 2013, I had never seen a golden eagle. But in the spring of 2013 I saw three. The first two times the beautiful bird flew off before I could get a clear shot, and each time I thought I had missed my opportunity for good. The third time the golden eagle was perched atop a fence post and he waited patiently for me to get my shot before flying off.

Storm Cell Over Billings

I grew up in Billings, Montana, and go back to visit from time to time. This picture was taken when I was hanging around my parents' house watching as a storm cell moved overhead. When the sun began to set, I watched as the cell began to light up. My sister and I hopped in the car and headed out to try and snap a better perspective.

Stars Over Palisades Falls in Hyalite Canyon

Palisades Falls is a popular getaway for residents of Bozeman, Montana, because of its proximity to the town. But I wanted a unique shot of a well-photographed area and so I turned to my favorite type of photography: night photography.
Austin grew up in Montana, and his passion for the natural world is rooted in the Northern Great Plains—a vast stretch of land in the United States and Canada that WWF works to protect. He has also explored the world via his father's travel company, and he first took up photography as a way to share with friends the natural beauty and wildlife he saw on these trips.
"I loved going to these places and I was always kind of bummed because I couldn't relay the feeling of how awesome they were to my friends," says Austin. "I think [sharing the pictures] encourages a lot of people to get out [into nature]."

Many of Austin's photographs display the grace and brilliance of Montana landscapes and local species, such as golden eagles, bison, and black bears. But he's also snapped shots of elephants in Namibia and starlight in Utah. He's ready to head to Antarctica should the opportunity arise.

"It's so calm and serene out in nature," Austin says. "And you really can't get that anywhere else. You have to get [outdoors] and explore to get that feeling … the peacefulness of being away."
Explore More
About

World Wildlife magazine provides an inspiring, in-depth look at the connections between animals, people and our planet. Published quarterly by WWF, the magazine helps make you a part of our efforts to solve some of the most pressing issues facing the natural world.