Fighting climate change in the streets
The People's Climate March gave the planet a voice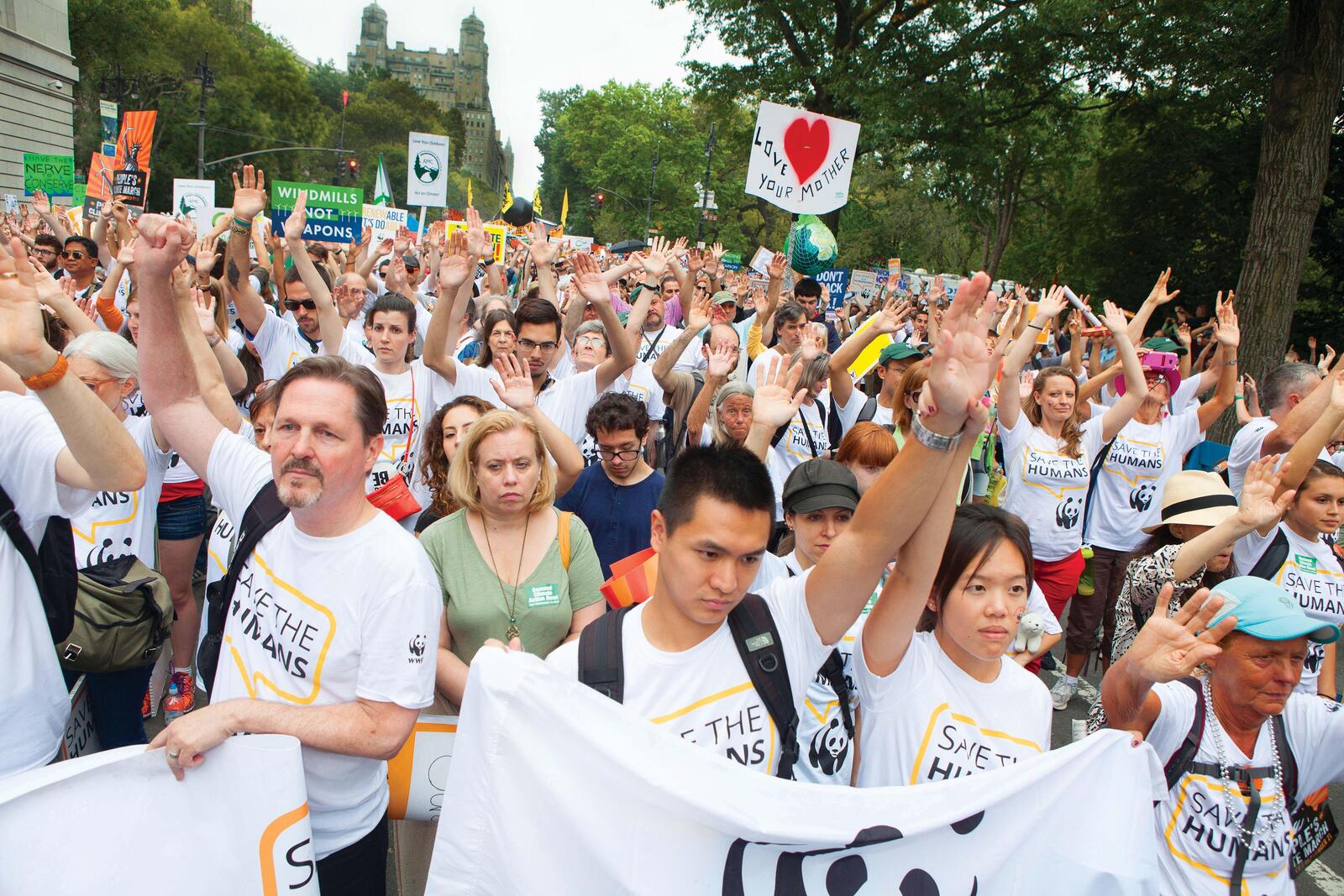 On September 21, 2014, almost 400,000 people took to the streets of New York City to demand climate action from world leaders. At 12:58 p.m., contingents representing more than 1,000 groups including WWF, 350.org and DoSomething.org—where I work—shared a moment of silence for those already hurt by climate change. At 1:00 p.m., hundreds of thousands cheered.
I was so proud to see the diversity and vastness of the crowd. At DoSomething.org, I run envi-ronmental and animal welfare campaigns for 13-25 year olds. We work with 3 million young people across the country who are angry, passionate and incredibly talented. At the march, young people marched alongside seniors in wheelchairs, faith organizations alongside atheists, scientists along¬side activists, and Americans alongside new friends from Dominican Republic, Brazil and beyond.
But it can't stop here: in the days following the march, President Obama and other global leaders made promising statements about their intent to take the kind of aggressive action needed to limit greenhouse gases and attack climate change—but it's real commitments, not just kind words, that we need. And if we're going to make our leaders deliver real change, each of us has to have these conversations with our friends, family, teachers and students.
So call up the climate deniers in your life and tell them how much it would mean to you if they got involved too—because 400,000 people is just the start. The climate movement is more inclusive than ever and it's going to keep growing until everyone's on board. —Hilary Gridley

Take action. The world needs US leadership on climate change.
Explore More
About

World Wildlife magazine provides an inspiring, in-depth look at the connections between animals, people and our planet. Published quarterly by WWF, the magazine helps make you a part of our efforts to solve some of the most pressing issues facing the natural world.