How Can We Help Mountain Gorillas Deal With Climate Change?
Which traits of mountain gorillas might allow them to tolerate or respond to rapidly changing climate conditions, and how can WWF help?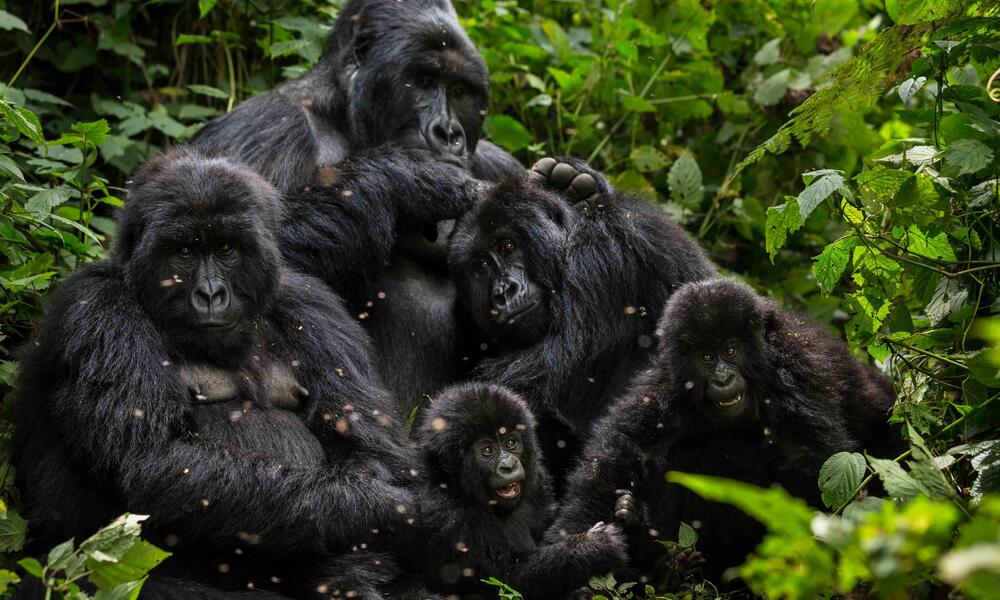 WWF—with funding from the General Motors Foundation—is studying various species to determine what makes them more or less vulnerable to a changing climate. Our scientists figure out vulnerability by looking at nearly 20 factors, including population size, reproductive rate, geographic range and the projected climate change in a given species' range.
Take mountain gorillas: They can tolerate a wide range of temperatures and feed on a variety of abundant food. If the weather gets warmer or a particular food plant dies out, gorillas can potentially tolerate the heat and eat different flora. But other traits will limit their ability to cope with changes in climate: susceptibility to disease, a small population size, a low reproductive rate and limited genetic variation. They also have a limited dispersal ability—while they have the physical capacity to move, there is nowhere to go. Why? The two national parks that make up the gorillas' current habitat are surrounded by human settlements, and human activities continue to expand. All of these traits make mountain gorillas vulnerable to the effects of climate change.
Crunching the data, WWF concluded that we need to monitor gorillas for disease, look into increasing their access to suitable habitat, and create improved conditions for local people in order to help the species survive.
Explore More
About

World Wildlife magazine provides an inspiring, in-depth look at the connections between animals, people and our planet. Published quarterly by WWF, the magazine helps make you a part of our efforts to solve some of the most pressing issues facing the natural world.