A Gannet's Elegant Quest for Fish, Caught on Camera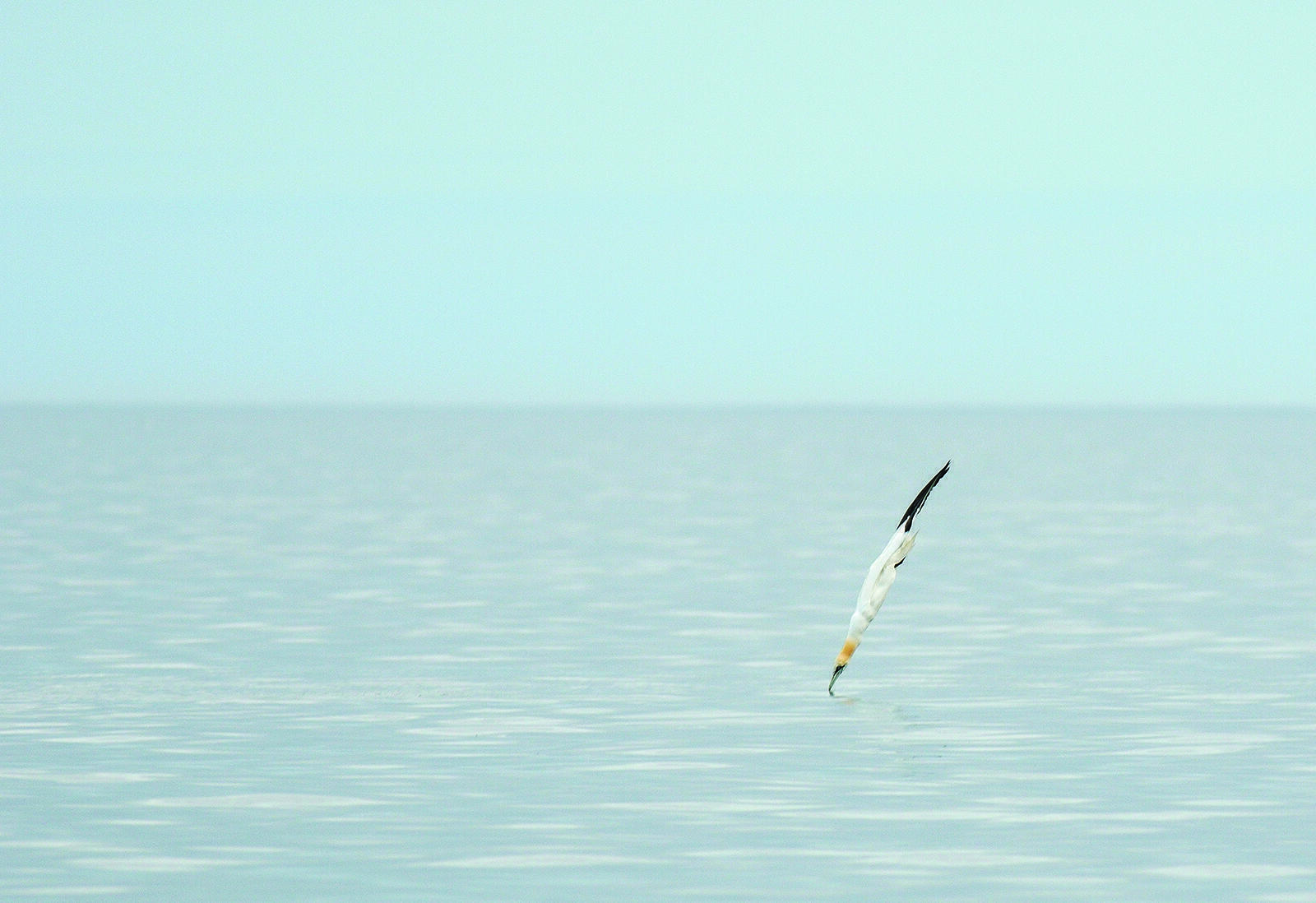 Issue: Winter 2015
Photographer: Zoltán Gergely Nagy
Thick fog covered the ocean off the east coast of Scotland one early morning in June. I was riding a small fishing boat to a seabird colony not far from the mainland: a massive volcanic formation called the Bass Rock. As we approached, I began to see northern gannets (Morus bassanus) darting around the island's sheer cliffs. Thousands more were circling above it; from a distance it looked like a busy wasp nest.
The Bass Rock is home to one of the biggest gannet colonies in the world. About 150,000 of the seabirds flock to its crags to build nests and relentlessly hunt for fish. My aim was to capture the elegance of the gannets living in this special place.
I had learned from previous visits to the island that singling out an individual gannet can sometimes make for a much more powerful image, so I kept focusing on the birds that were feeding. To catch fish, gannets fold their wings back, straighten their bodies, and plunge—sometimes from as high as 100 feet—into the ocean.
I managed to catch this one on camera just before its beak broke the surface. It didn't come up with a fish that time, but I came away with just what I was hoping for.
Explore More
About

World Wildlife magazine provides an inspiring, in-depth look at the connections between animals, people and our planet. Published quarterly by WWF, the magazine helps make you a part of our efforts to solve some of the most pressing issues facing the natural world.