Sara Thomas Sees Unlimited Potential in WWF's Activists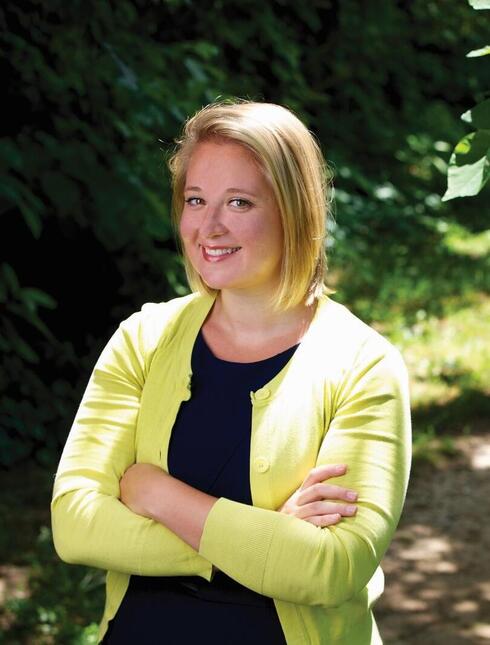 Soda cans, potato chip bags, and candy wrappers littered the unpaved nature trail that ran behind my family's home in upstate New York. When I strolled through the woods, these items were hard to miss—even for a young girl. After all, I was a product of the "Don't Be a Litterbug" era. I knew the trash wasn't just an eyesore: It was a hazard to the wildlife in the forest.
The nature walks I took with my mom turned into trash-collecting outings. We sorted the soda cans and turned them in for coins. We bought construction paper and markers with the money, and I made "don't litter" signs that we posted along the trail. I urged my Girl Scout troop to become involved and we earned badges for our efforts. Slowly, the trash along the trail began to disappear.
It was an eye-opening experience for me.
I saw that two people working together (my mom and me) was more powerful than me working by myself. It was a crossroads for learning about a basic choice in life: If I see something wrong, I can stand by and let it happen, or I can stand up and stop it. I decided to stand up and make others care about this forest, to show them that it was worth protecting.
Forty years ago, "activism" meant marches and protests, hunger strikes and sit-ins. Today, activism can be all of those things and much more. It's signing an online petition. It's choosing not to buy a certain product because you don't like the way it's made. It's raising money to bolster a cause you believe in. It's sharing your opinion with friends and family on social media.
And yet, what has remained timeless in activism is the need to feel connected to what you're advocating for. It must be a part of your personal brand; it must become your story. You need to truly believe.
At WWF, I think daily about how to share with our supporters the stories that I hear from my dedicated colleagues. Stories of bravery in the jungles of Africa, stories of discovery along the rivers bordering nations, stories of new life and hope. These stories drive my passion and inspire me to recommit to fighting every day for a better future.
"The most important thing may not always be what you do, but rather that you get involved in an authentic manner. Stand up for what you believe in, by whatever means you are able, because it will make a difference."

Sara Thomas Manager, Advocacy
Living in the digital age, we have so many outlets for advocacy, so many ways to support the things we care about. The most important thing may not always be what you do, but rather that you get involved in an authentic manner. Stand up for what you believe in, by whatever means you are able, because it will make a difference.
After two years working with WWF advocates here in the US, I'm encouraged by how engaged and helpful our supporters have been on so many crucial projects. From speaking up about climate change policy and wildlife crime initiatives, to combatting illegal fishing practices, you have come together to fight some of the biggest threats to nature.
Admittedly, the magnitude of these threats can be overwhelming. When we face these topics alone, it's easy to feel that the problems are so big that one individual can't make any difference. But when we work together, we can generate tremendous power. I've seen it happen.
Take our work on illegal fishing. Over the past two years, WWF advocates have called for comprehensive fishing regulations that ensure that all seafood sold in the United States is fully traceable to verifiably legal sources. To date, more than 360,000 WWF advocates have spoken out in support of strong US regulations to combat illegal fishing. They haven't gone unnoticed. We've heard from key target audiences within the Obama administration that the effort stood out to them.
Because of the momentum I've witnessed on this campaign, and others, I can honestly say that the impact of our supporters is direct and real.
Explore More
About

World Wildlife magazine provides an inspiring, in-depth look at the connections between animals, people and our planet. Published quarterly by WWF, the magazine helps make you a part of our efforts to solve some of the most pressing issues facing the natural world.