Tiger Numbers Grow in Well-Managed Strongholds
India's tiger population grows by 60 percent since 2006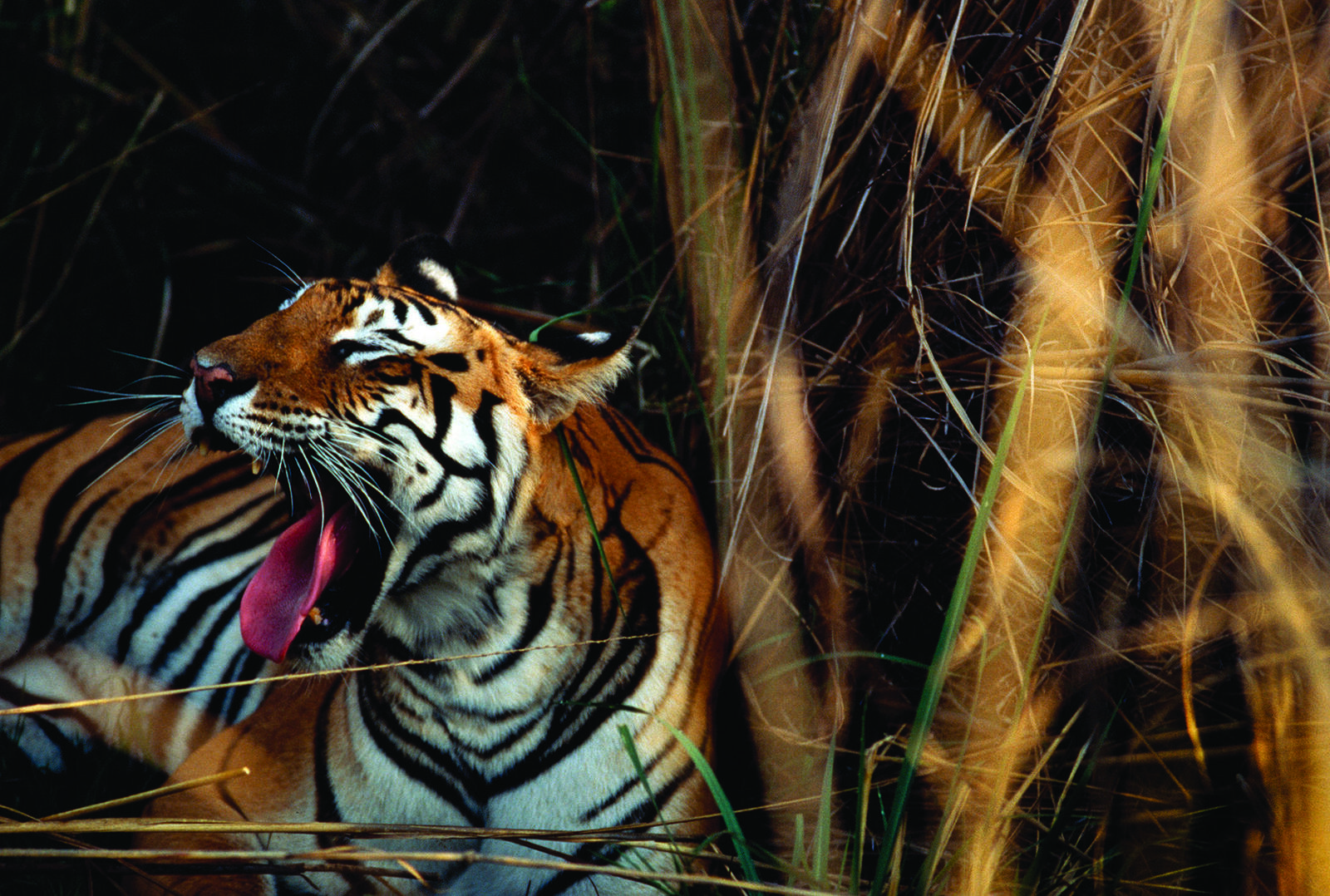 Issue: Winter 2015
Photographer: Michael Nichols
Even before the results of India's biggest-ever tiger survey were announced on January 20, 2015, there was good reason for optimism. Since the nation reported having just 1,411 tigers in 2006, the management of its tiger reserves has improved dramatically. So has its tiger population: A 2010 survey tallied 1,706.
The newest findings carried that momentum further. After an assessment that covered more than 115,000 square miles of forest and used camera trap images from thousands of locations, India's government announced that its tiger population had swelled to an estimated 2,226—an increase of almost 60% since 2006. The survey—a joint effort of India's National Tiger Conservation Authority, state forest departments, WWF, and a host of other partners—marked a huge win for the world's tigers.
The challenge is to keep those numbers rising: Poaching and habitat fragmentation remain serious threats to the cats' survival in India, and more recent intelligence indicates an increase in the number of tigers illegally killed. Still, if the larger trend is any indication, the country is up to the task of helping its tiger population grow.
India's tigers weren't the only wildlife to make big strides this year. Get all the tiger updates.
Explore More
About

World Wildlife magazine provides an inspiring, in-depth look at the connections between animals, people and our planet. Published quarterly by WWF, the magazine helps make you a part of our efforts to solve some of the most pressing issues facing the natural world.