Tuning In to a Forest's Stories In Costa Rica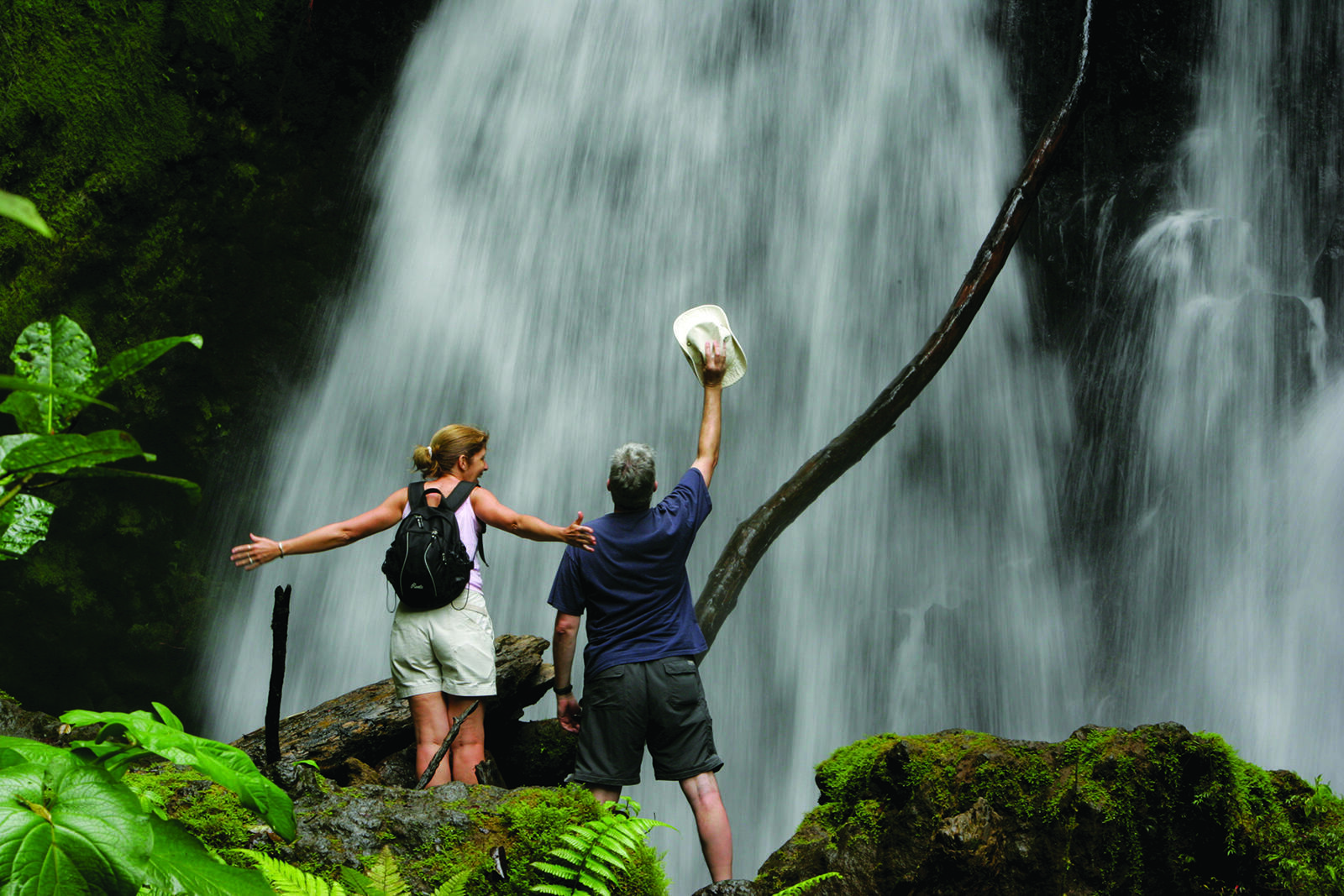 Issue: Winter 2015
Author: Jenna Bonello
It felt like a scene from Tarzan. I was surrounded by a living, breathing jungle gym—enormous vines, each one bigger than the last, seemed to swirl and slither through the forest. Above my head, squirrel monkeys and white capuchins swung by hands, feet, and curly tails in a noisy game of follow the leader that showcased Mother Nature at her playful best.
I was in Costa Rica, a country whose motto, pura vida, translates to "pure life" or "full of life." This forest was alive.
"Strong, thick vines can tell multiple stories about a forest," said our guide, Nancy Madrigal Castro, during a talk at the Tiskita Jungle Lodge. She had incredible knowledge of Costa Rica's remote, southwest coast and of the rare birds and animals all around us. (She also had sculpted "Michelle Obama arms," which made me long for a life outdoors.)
As we traveled, we caught sight of countless animals in their natural habitats—sloths, monkeys, teal-gray Agami herons, knobby caimans. But I also found myself taking note of the vines. Were they small and skinny? Or thick and giant? What tales did they have to tell about this forest?
On our last day, high in the northern cloud forests of Savegre, I spied not one, but two resplendent quetzals among the trees. Their long lustrous tails were close enough to touch. As they flew away, I thought "pura vida indeed."
Explore More
About

World Wildlife magazine provides an inspiring, in-depth look at the connections between animals, people and our planet. Published quarterly by WWF, the magazine helps make you a part of our efforts to solve some of the most pressing issues facing the natural world.