Can a mermaid help to protect the world's coral reefs?
Can an open-source database generate big-picture data—and answer big questions—about the state of coral reefs around the world?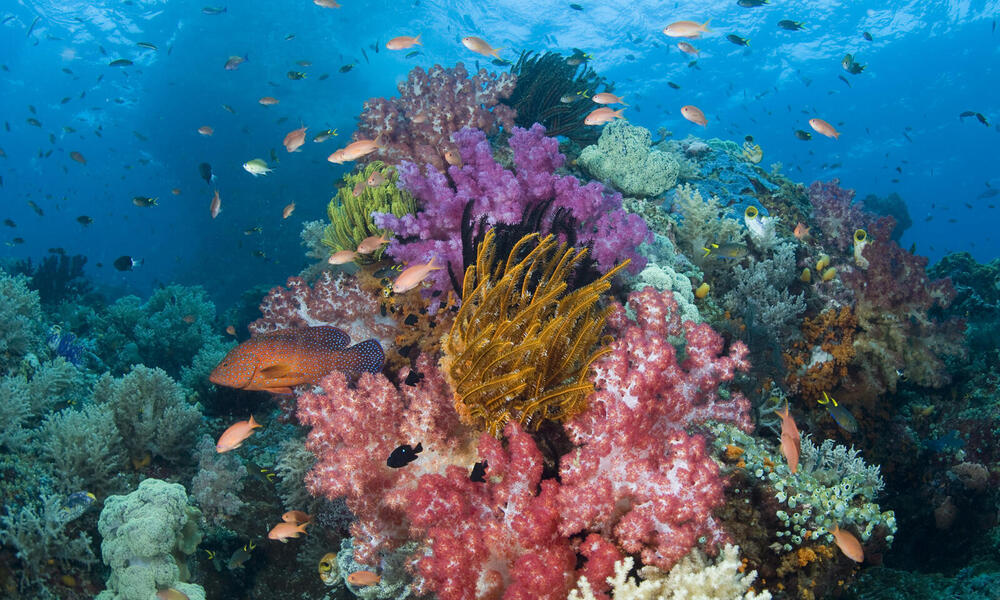 Every year, tens of millions of dollars are invested in monitoring and protecting the world's coral reefs. But collecting data on reef ecosystems is a time-consuming process—and the data itself is scattered across an unwieldy array of data sets, reports, and research groups.
To speed up both the collection and sharing of that data, scientists and technologists from WWF, the Wildlife Conservation Society, and the University of California, Santa Barbara are working to develop an open-access, web-based platform for coral reef data.
The tool, which is called Mermaid, would let field scientists and other experts quickly upload underwater survey information, even if they're offline. Using the platform's various functions, they could create visualizations, analyses, and reports; by sharing that information, they could spark new collaborations and improve reef management. Lastly, with all that collective data at their fingertips, they'd be able to ask—and answer—bigger questions about the global state of coral reefs.
If all goes as planned, Mermaid's data will eventually link researchers, scientists, and conservationists in a busy new digital community—one that's not unlike the very coral communities they're trying to protect.
Explore More
About

World Wildlife magazine provides an inspiring, in-depth look at the connections between animals, people and our planet. Published quarterly by WWF, the magazine helps make you a part of our efforts to solve some of the most pressing issues facing the natural world.