Cullum and Annabel Clark on the power of family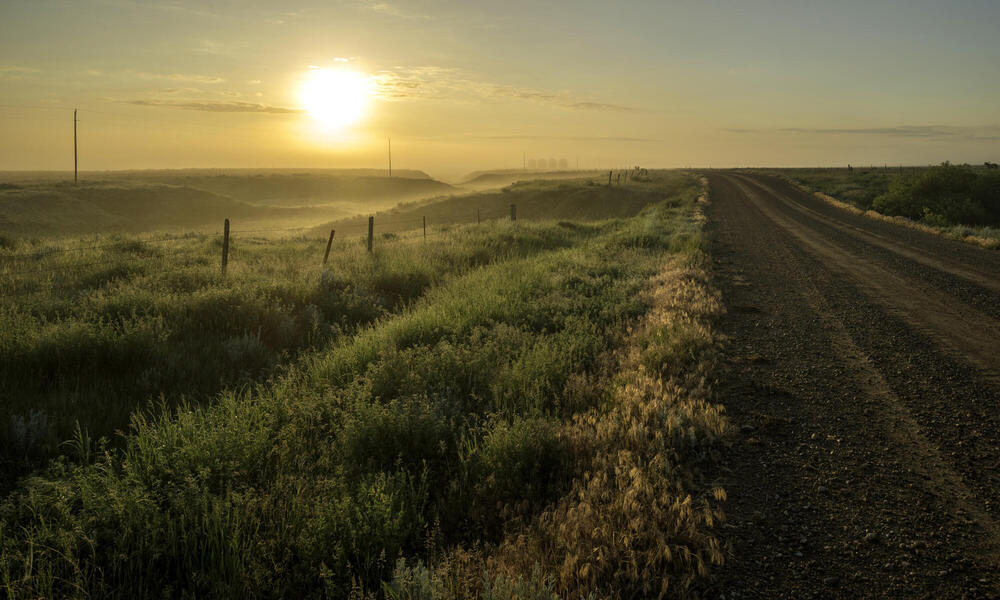 For generations the Clark family has placed great value on time spent outdoors. Beginning with the late Jim Clark—longtime WWF National Council member and the first chair of the Northern Great Plains Advisory Committee—the Clarks have translated this passion for nature into a desire to help protect it. Today, Cullum and Annabel—Jim's son and granddaughter—are banding together to carry this legacy forward
What's special about your family's legacy of conservation action?
CULLUM My dad had a particular affinity for the Northern Great Plains because his mother—my grandmother—grew up in eastern Montana. She felt a very strong connection to the land and he wanted to honor that.
ANNABEL It's really cool that it's been passed down from my great-grandmother, to my grandfather, to my dad, and now me. I love that my dad and I can work together and fight for the same goal.
CC That means the world to me.
What personal experiences have helped shape your thinking?
AC In 2012 my family went on safari to Tanzania, where my favorite animals were the elephants. One day we saw an elephant that had been poached just hours before. That was a very emotional experience, and it really got me interested in conservation.
CC And earlier this year we took a trip to the Northern Great Plains to see WWF's work at Fort Peck Indian Reservation. There we saw that WWF has to create lots of friends and allies, and bridge differences, and build coalitions with overlapping interests. Boy, did we see that done with such beautiful success.
How do you see yourselves carrying your passion forward?
CC I, for one, am really big on backing success. There's an enormous reservoir of thoughtful, concerned people who are curious to know more about conservation. There's a whole lot of opportunity to introduce these people to WWF.
AC I'm going to be a senior in high school this year and, as a Panda Ambassador, I'm starting a WWF club at my school. There are a lot of people my age who really care about our planet and are willing to help but don't know how. This club will give them a place to make a difference.
Explore More
About

World Wildlife magazine provides an inspiring, in-depth look at the connections between animals, people and our planet. Published quarterly by WWF, the magazine helps make you a part of our efforts to solve some of the most pressing issues facing the natural world.